INSPIRATION
Wall candy
Warmer days are approaching at lightning speed - get a headstart on summer by decorating with sugary sweet posters - it's pure wall candy!
Vibrant colors are staging a comeback in interior decor and design, and we are all about adorning our summer walls with designs in a sugary sweet style - we refer to it as Candy Floss.
Shades of pink, turquoise, and pastels take centerstage, and contribute an energetic feel to the home, as a perfect match to the most carefree season of the year.
In our latest arrivals you'll find that posters featuring photo art and sweet typography dominate. Regardless of whether the prints are displayed in a kitchen, living room, or kids room, they are guaranteed to add life with their positive motifs and summery colors.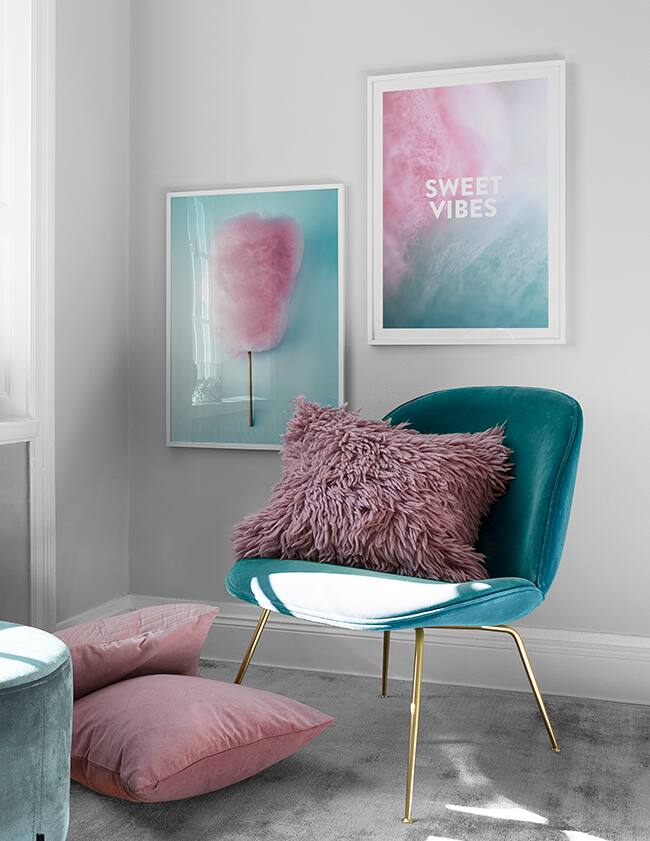 In a nice combination of photo art and quotes, two posters look great together and creates a perfect pair. Frame the style by decorating your room with the same accent color found in your poster art.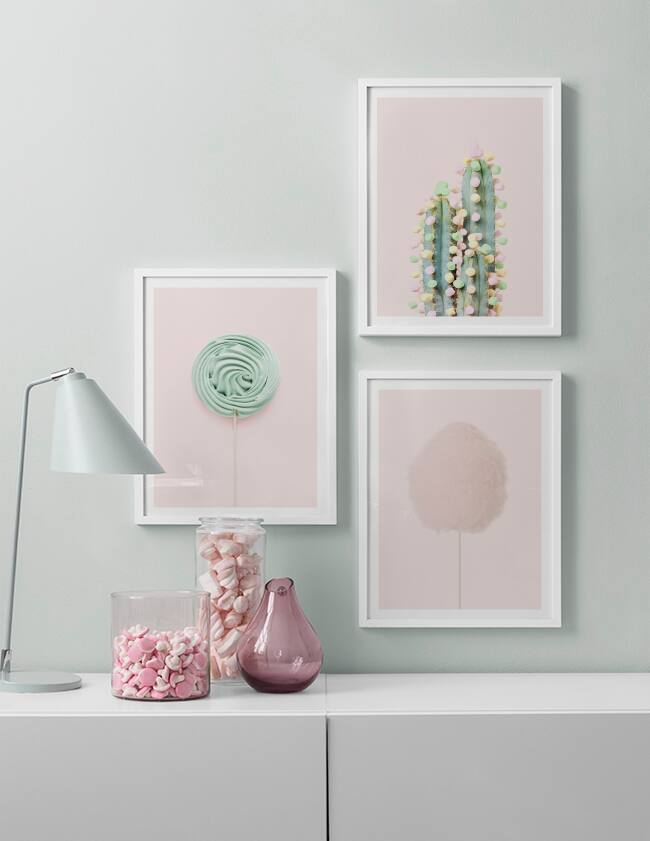 You can't go wrong with a gallery wall in mint and pink! Create the perfect gallery wall by matching several motifs carrying a common theme. Cotton candy, melting ice cream, and candy as wall decor make for playful design accessories.