How to
CREATE YOUR OWN STYLE MIX
Decorate with personality! Now is the time to give your personal favorites a prominent place in your decor. Dare to mismatch fabrics, colors, and patterns to create a unique home. There is no right or wrong - more is more!
Combine old with new
Succeeding with a unique style mix has a lot to do with combining old elements with new ones. Second-hand and heirloom items look great paired with timeless design classics or the latest arrivals from chain stores.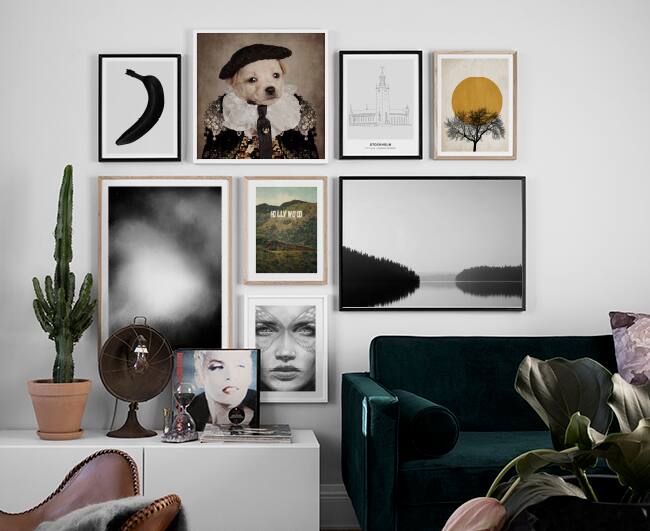 Go for a large gallery wall
One of the absolute easiest ways to give your home character and personality is by designing a gallery wall! Combine motifs from different categories - graphical, hand sketched, and vintage all look great together. A major trend in art that we are witnessing right now is the use of more colors, mixed styles, and patterns. Pair different sizes, as well as wood frames with metal frames, to create a more personal, unstyled look. Read on for plenty of tips on how to combine your gallery wall.


Decorate around a focal piece
A large vase or a second-hand chair - now is the time to let your personal favorites take up more space in your home. To get the right look, choose one item to base the decor on, then build around that.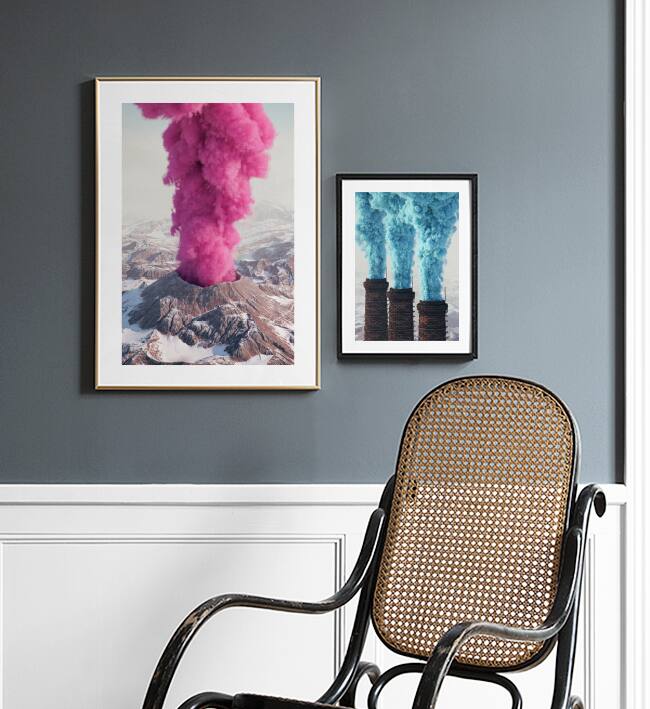 Go bold by combining patterns, colors, and materials
Large-patterned floral fabrics, squares, and abstract shapes - there are no rules here! Materials such as dark wood, brass, rattan, and concrete give an unexpectedly attractive touch when paired together.
Start with a neutral-hued base- with light-colored walls, it's easy to add color, patterns, and different textures. Pick out an heirloom, second-hand find, or a decor element that means something extra, and let this act as the 'anchor' in the decor. Combine posters, candles, and decor items around it, or choose a prominent place in the middle of the table so that it really stands out!