How to
DECORATE WITH GREEN SHADES FOR SPRING
Learn how to easily incorporate green shades into your home for a fresh and vibrant spring-to-summer feeling!
A change in season is the perfect opportunity to switch up your decor and bring new, positive energies into your home. Green colour schemes are known to be calming and improve concentration, and they're trending right now! Here's how to bring green accents into different rooms in your home and benefit your mood.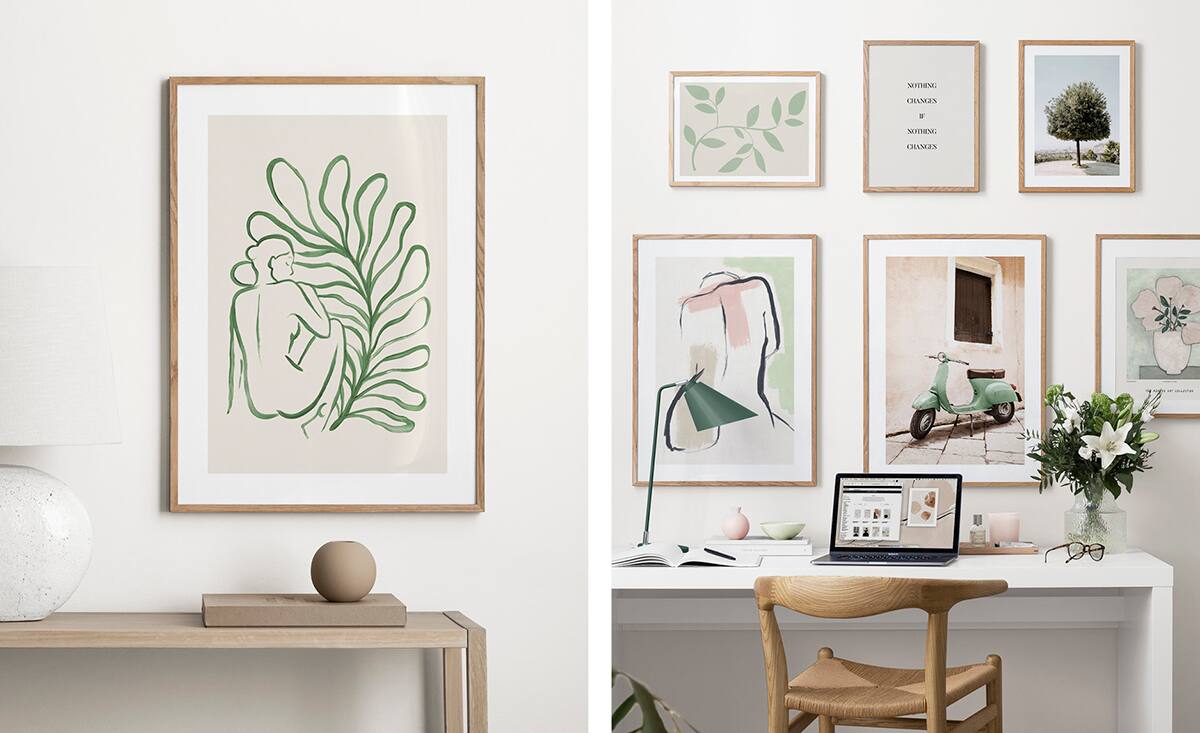 FOCUS IN YOUR HOME OFFICE
When you need to feel fresh and mentally sharp, your environment can play a huge role. Using muted green accents in wall art can improve mental clarity, and incorporating nature-themed prints make your home office feel calming and inspiring.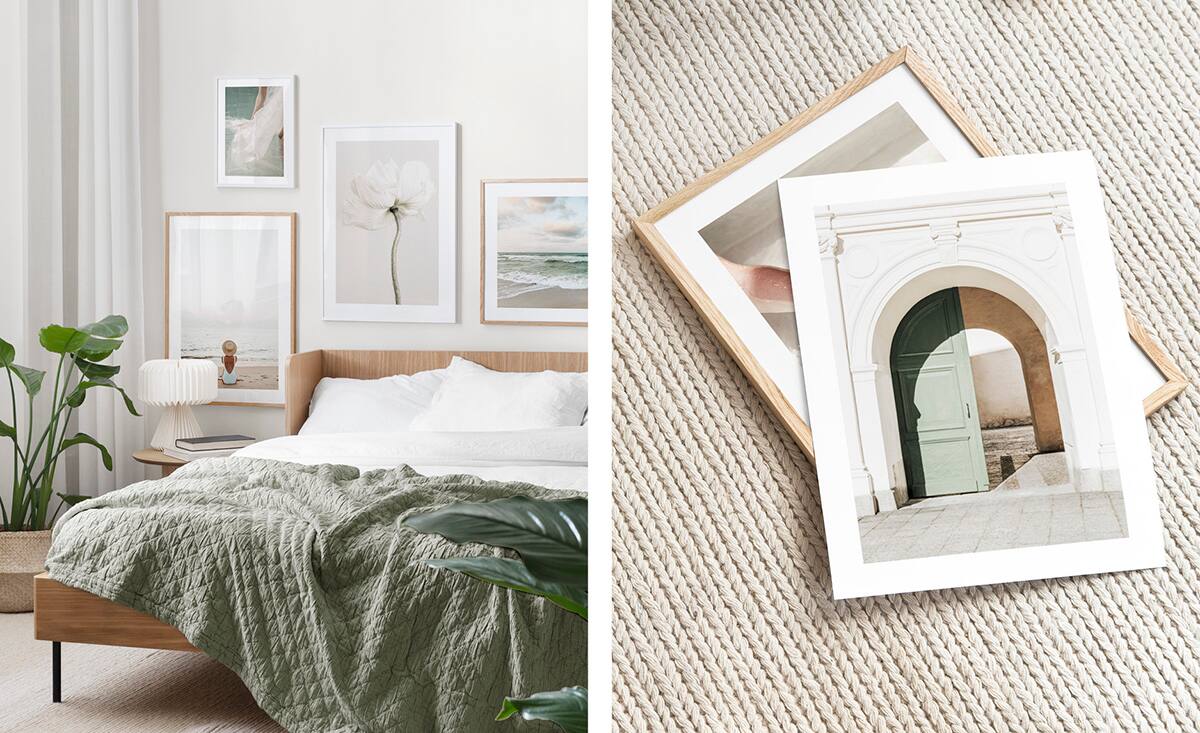 RELAX IN YOUR BEDROOM
Escape from the chaos of the world by making your bedroom your sanctuary. Soft green tones tie in beautifully with fresh linens and a light, bright aesthetic. Add plants to your bedroom to improve air quality and harmonize with the green hues in your selected art prints.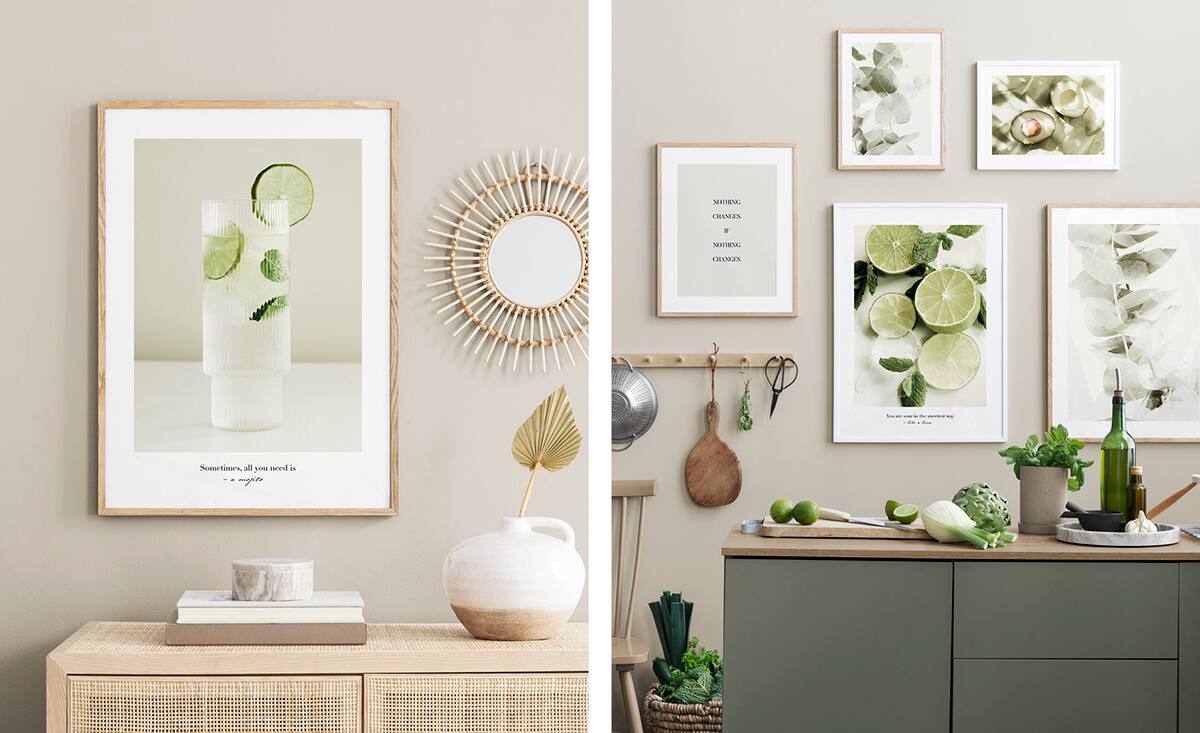 GET INSPIRED IN THE KITCHEN
Invite summer into your kitchen by awakening your senses! Culinary-inspired prints will help you to get your creative juices flowing. Play with a mix of green hues to resemble the freshest and healthiest ingredients that you will add to your dishes!