How to
Decorating a small kitchen
Make your kitchen into a personal and chic hangout with our tips on how to decorate a small kitchen with stylish accessories.
The most attractive kitchen doesn't have to be big or luxurious - it's all about getting the right ambiance and adding personality. Have a small kitchen that you are looking to style on a budget? If you're wanting to avoid a complete remodel, there are simpler ways to achieve major style: decorate your kitchen with modern art in smart ways, which can then be swapped out with changing seasons and tastes. Regardless of whether you have a black, antique, or small kitchen, we have ideas to help you update the look of your kitchen - in the form of wall art.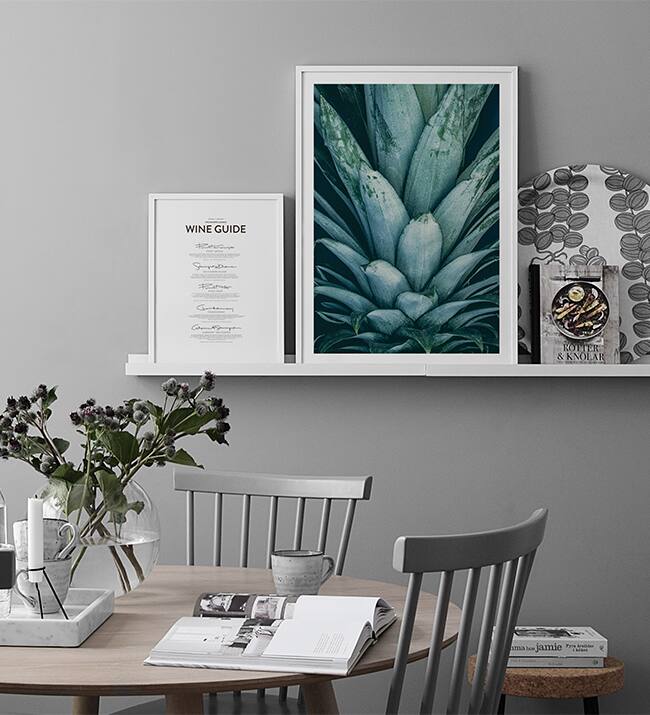 Posters displayed on a picture ledge

If you have available wall space just waiting for some new wall art, one trick is to use a picture ledge to display several prints in the same spot. Why not mix in a stylish tray or your favorite cookbook with your posters? In a small kitchen, it's all about maximizing wall space, and a picture ledge functions perfectly as a base for prints and other accessories.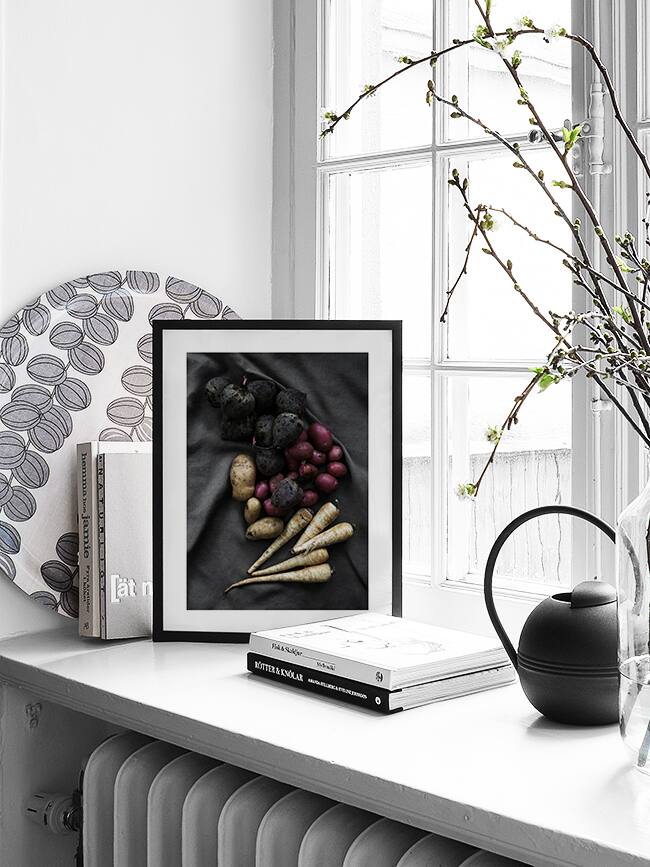 Decorate your window

Does your kitchen have a window? Use it to your advantage! A smart way to decorate small kitchens is to utilize the space in the window sills. Display an attractive framed poster together with a chic tray and coffee table books. Beautify your window while making the most of the space.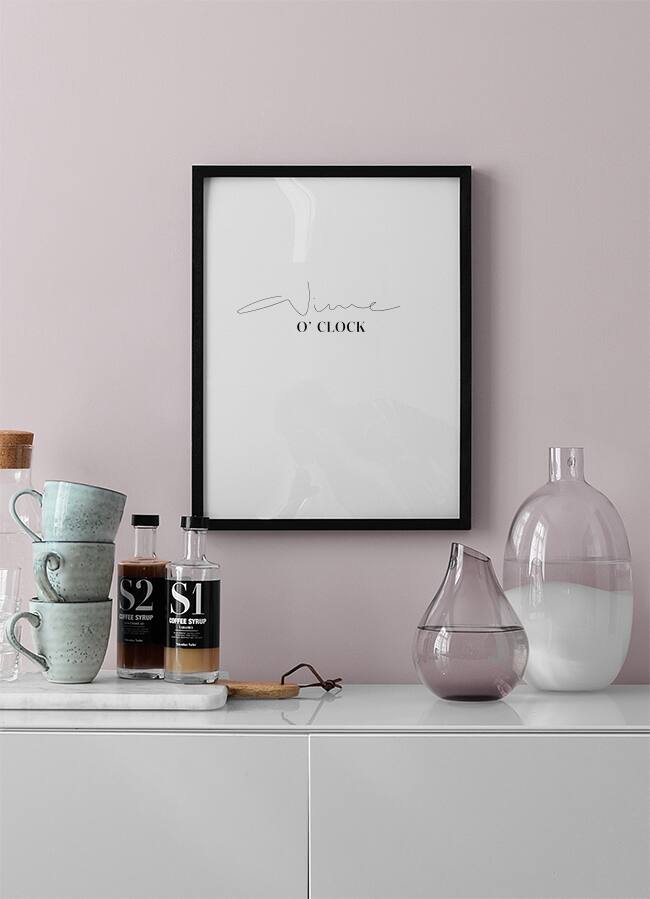 Utilize the wall above an unloading area

Have a low wall cabinet, a bench for unloading, or available countertop space? Make use of that area! Kitchen prints don't need to be hung on a wall - utilize every free surface to display your posters.


FBe creative and think outside the box to make small kitchens inspiring. Take advantage of every space to make room for wall art that puts the finishing touches on an amazing kitchen, regardless of size. Browse our kitchen prints to find chic designs that contribute to a more personal and cozy kitchen.