How to
LEVEL UP YOUR HOME OFFICE WITH WALL ART
Give your home office some love with new art! Decorating the walls of your home office will no doubt give you a boost of energy and happiness.
The past year the home office has become a vital part of many people's everyday lives. Whether you're working from a corner in your bedroom, the kitchen table or even have your own office space at home, a place where you spend a lot of your time is worth a little bit of extra love and care. According to studies, art is considered to both boost productivity and make you more creative. Level up your home office with wall art that suits your style and personality!
THE MINIMALIST
If you like keeping things simple and work best in a clutter-free environment, you'd likely identify yourself as a minimalist. Clean lines and monochrome color schemes are your jam, and you thrive working in a stylish and modern setting. Art prints that follow a neutral color scheme will look great in your working space, and these modern and minimalist styles are perfect for your walls!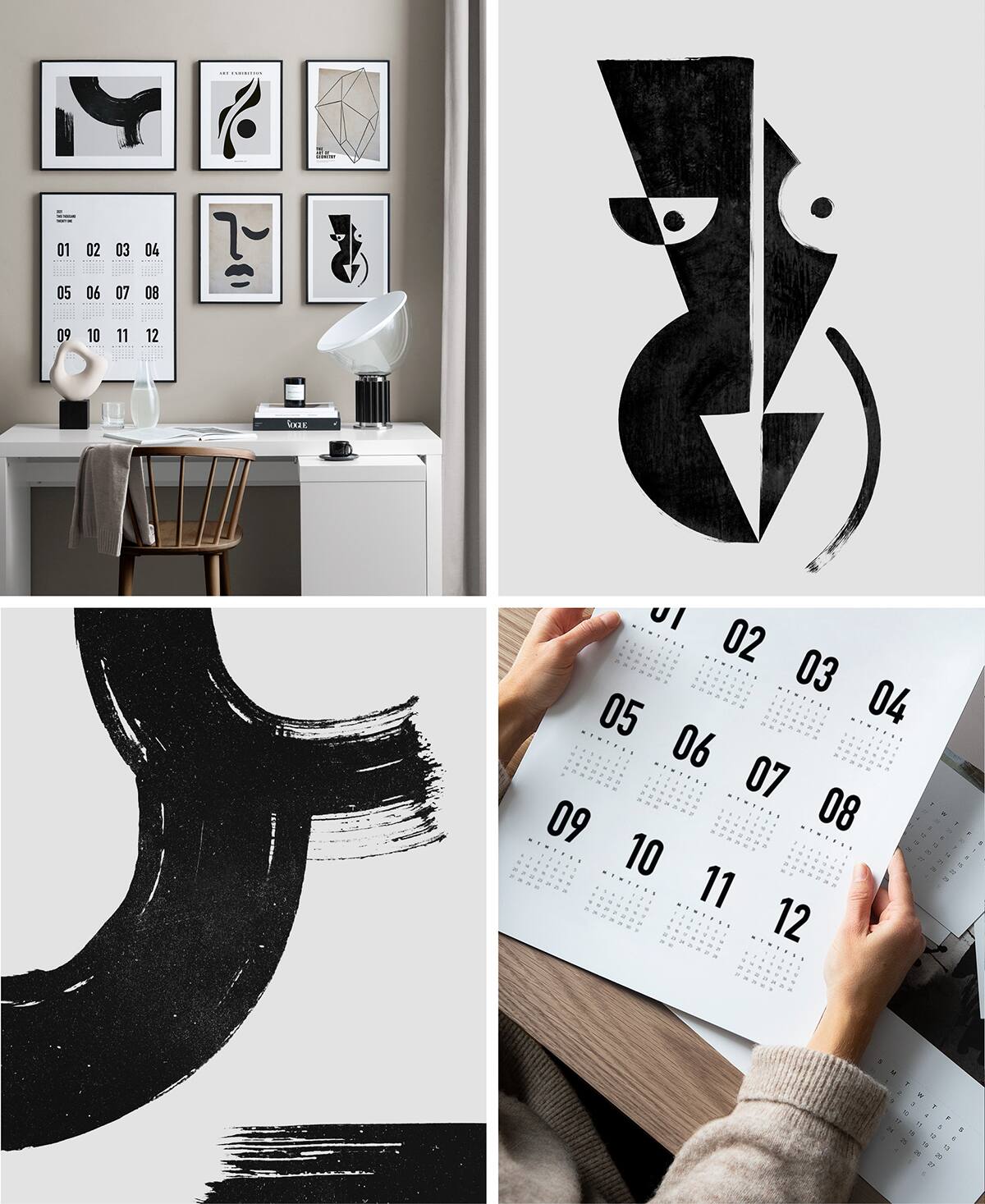 THE CREATIVE
Some might feel stressed out by your creative chaos, but as someone who prospers in a fast-paced environment, you love surrounding yourself with anything that might serve as inspiration for your latest project. To take your home office to the next level, add some abstract art to your walls with posters featuring organic shapes and figurative art.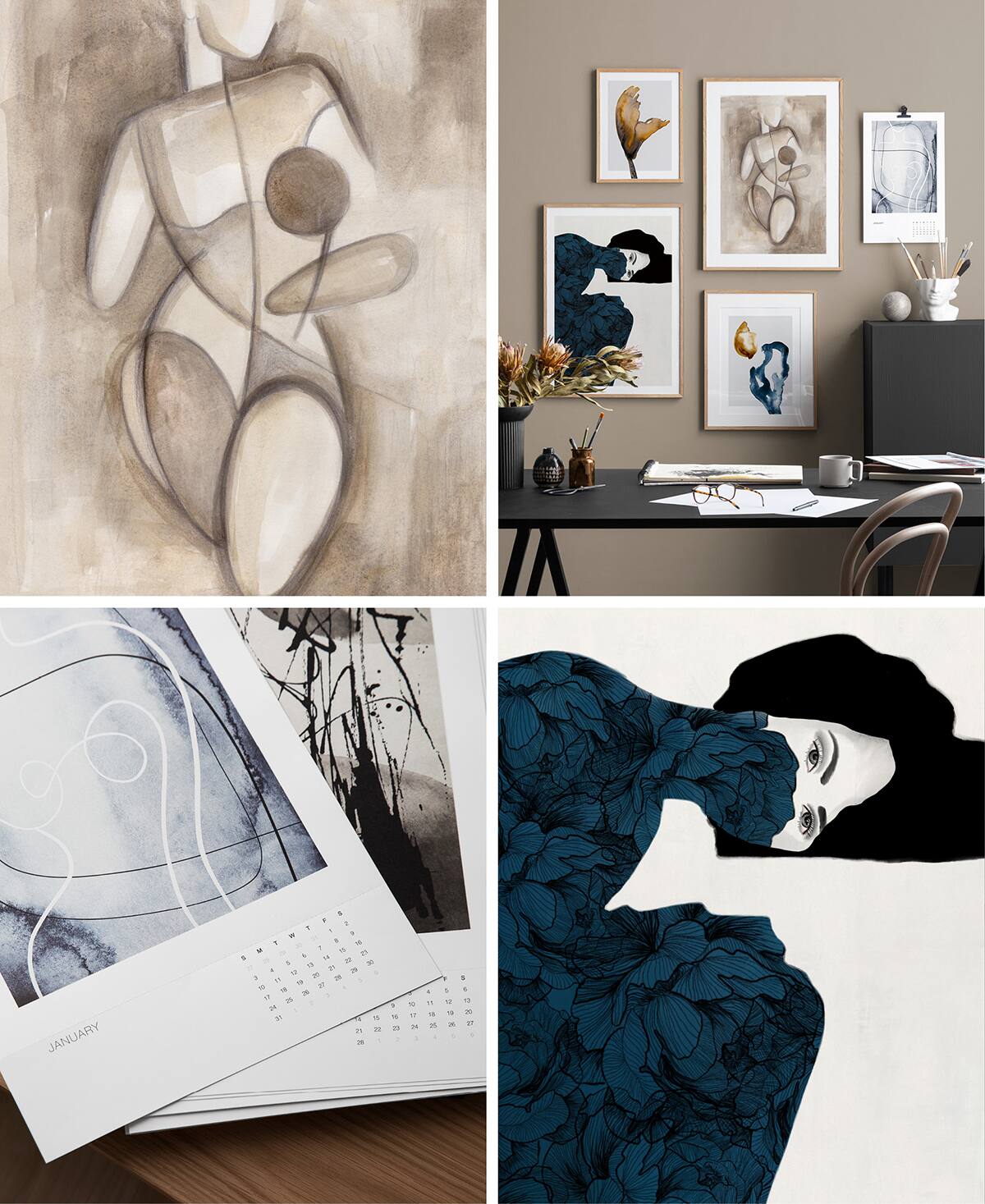 THE FASHIONISTA
With a love for all things fashion, you know how to get things done in style. Your home office is likely a place where color-matched desk accessories and coffee table books set the tone, a space where you are surrounded by things that inspire and motivate you. Our black and white fashion posters of the season will make the perfect finishing touch to your fashionable home office, and look great matched with pink and metallic accents.