How to
Style your home with posters #1
How to display your posters! We know that determining the final touches on your interior decorating can be a challenge, so we've created this newsletter series where our decorating pros share their best tips and tricks for achieving just the look you want!
Symmetry, contrast, an extravagant gallery wall, or posters in pairs? The choices in terms of styling your posters are infinite! Below are three tips from our staging pros, which will help you in putting those finishing touches in your room: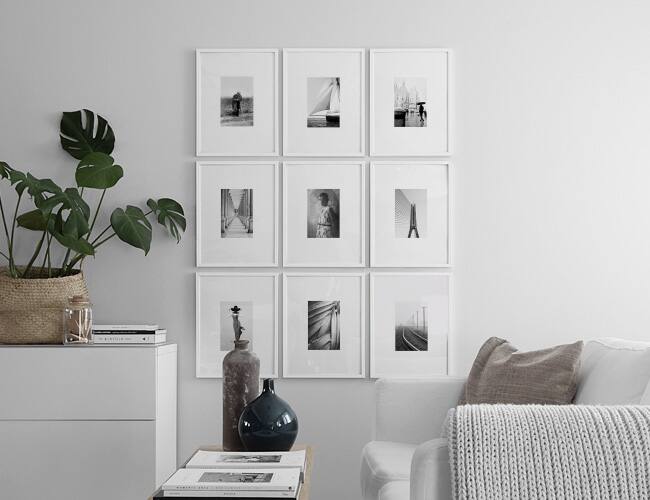 1. Go for symmetry
Combining several designs of the same size in a rectangular shape can make a big statement! Regardless of the number of posters you choose, you can avoid a cluttered look by combining posters in similar color schemes. Use matting around the posters for a chic look.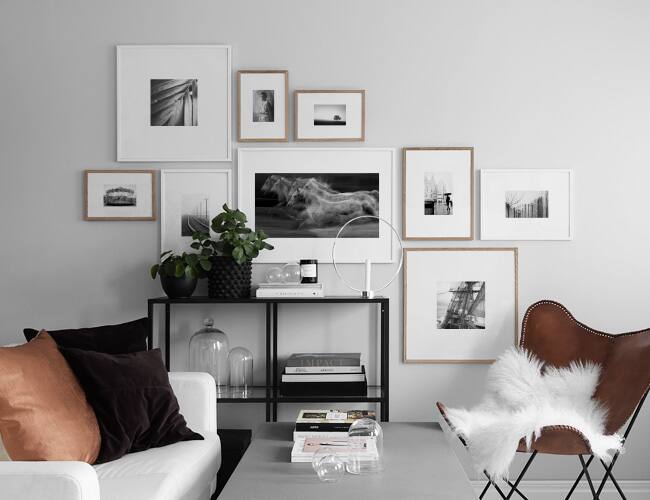 2. Work around furniture

Large gallery walls are trending on Pinterest, in particular those covering an entire wall. For that extra 'wow factor', extend your gallery wall towards the floor, as well as around furniture, to give the impression of a more 'unstyled' and casual space.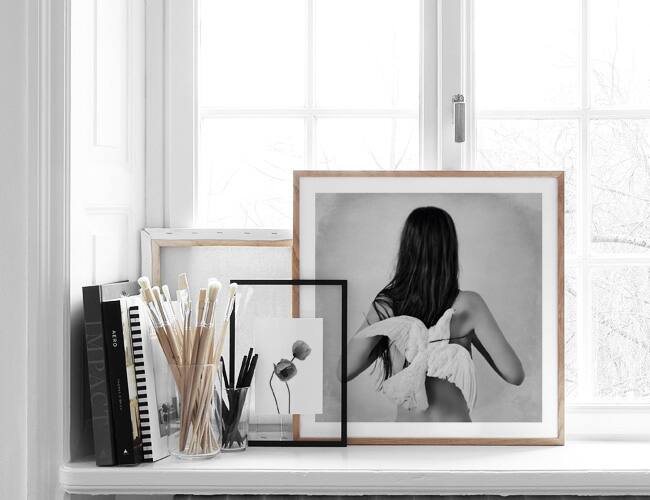 3. Take advantage of windows and smaller spaces
As a contradiction to point 2 above – take full advantage of small spaces! A gallery wall doesn't have to cover a whole wall or even function as the room's focal point – it can be equally, or more, effective in a window! Go for a lighter motif as part of a still life, or mounted in a sleek frame from Moebe. This type of styling is perfect for those either living in smaller spaces, or who want to limit how much of the room can be seen from outside.