How to
THREE SIMPLE WAYS TO WRAP A POSTER
Wrapping gifts is almost as fun as giving them! Get creative and let your gift wrapping skills shine. Here are three simple ways to wrap your art gift.
1. All of our posters ordered without frames, sizes 30x40 to 70x100, come in sleek black postal tubes. The tubes make wrapping your posters easy and effortless, leaving more time for decorating. You can choose to wrap the tube in different ways, tie the top with a ribbon or create the look of a Christmas cracker. Use different gift wraps, ribbons and string depending on your style. A silk ribbon gives a luxurious feel while paper string is more rustic.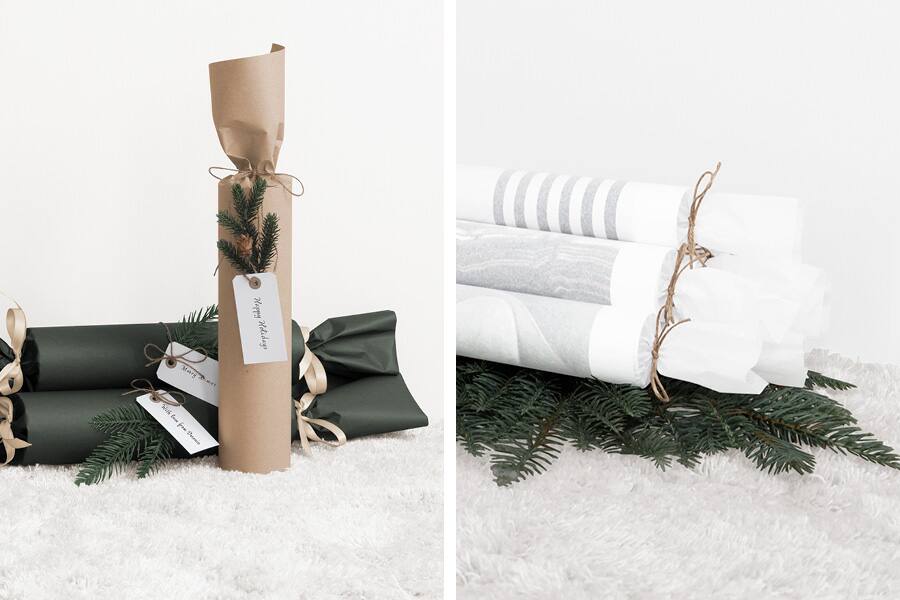 2. Make your present stand out by letting the poster speak for itself! Place the poster upside down and roll it so the art work is visible. If you need to, secure the roll with a see through rubber band. Now wrap the print in tissue paper or cellophane and lightly tie the ends with ribbon or string. A stunning way to wrap a poster!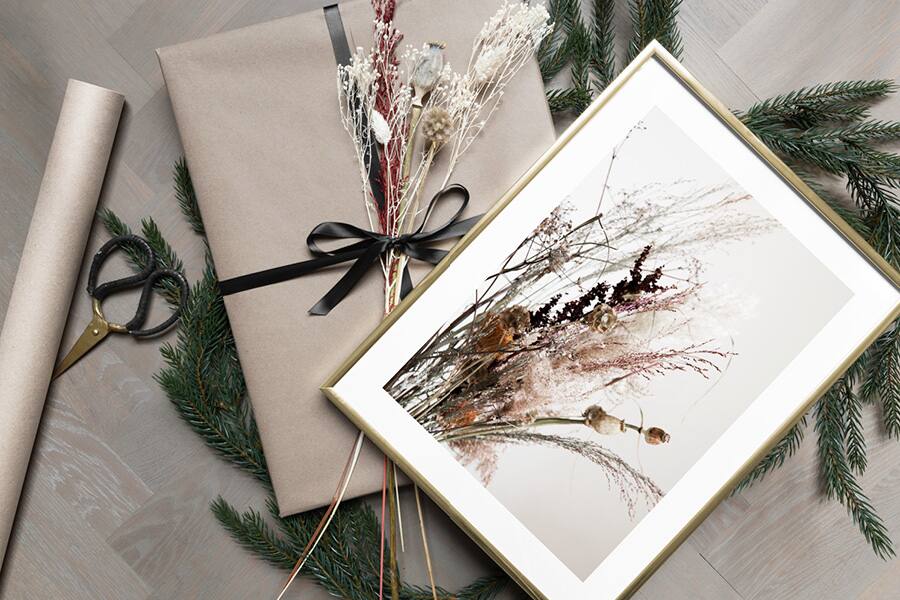 3. If you're giving away framed art, get creative with the wrapping! Get inspired by the poster you've chosen and decorate the package in a way that gives a little hint of what's inside. If you're wrapping a floral poster you could decorate with fresh flowers or compliment a kitchen poster with your favorite recipe and a measuring spoon.