INSPIRATION
3 NEW WAYS TO CREATE A GALLERY WALL
Have you got an empty wall that needs decorating? Try something new! This week we've put together three new ways to arrange your gallery wall.
THE STATEMENT WALL
The perfect idea for an empty white wall, a blank canvas just waiting to be filled with beautiful wall art! To accomplish the statement wall choose the largest wall in the room, preferably the wall you see when entering the room. When planning your statement wall make sure your frames are aligned at the bottom and to the sides. The top of this gallery can be aligned or not, depending on what look you're going for. When it comes to choosing prints for a gallery wall this size you can either choose a colour scheme for your art or mix different styles to create a more eclectic look. This kind of gallery wall works well behind a sofa or the dining table.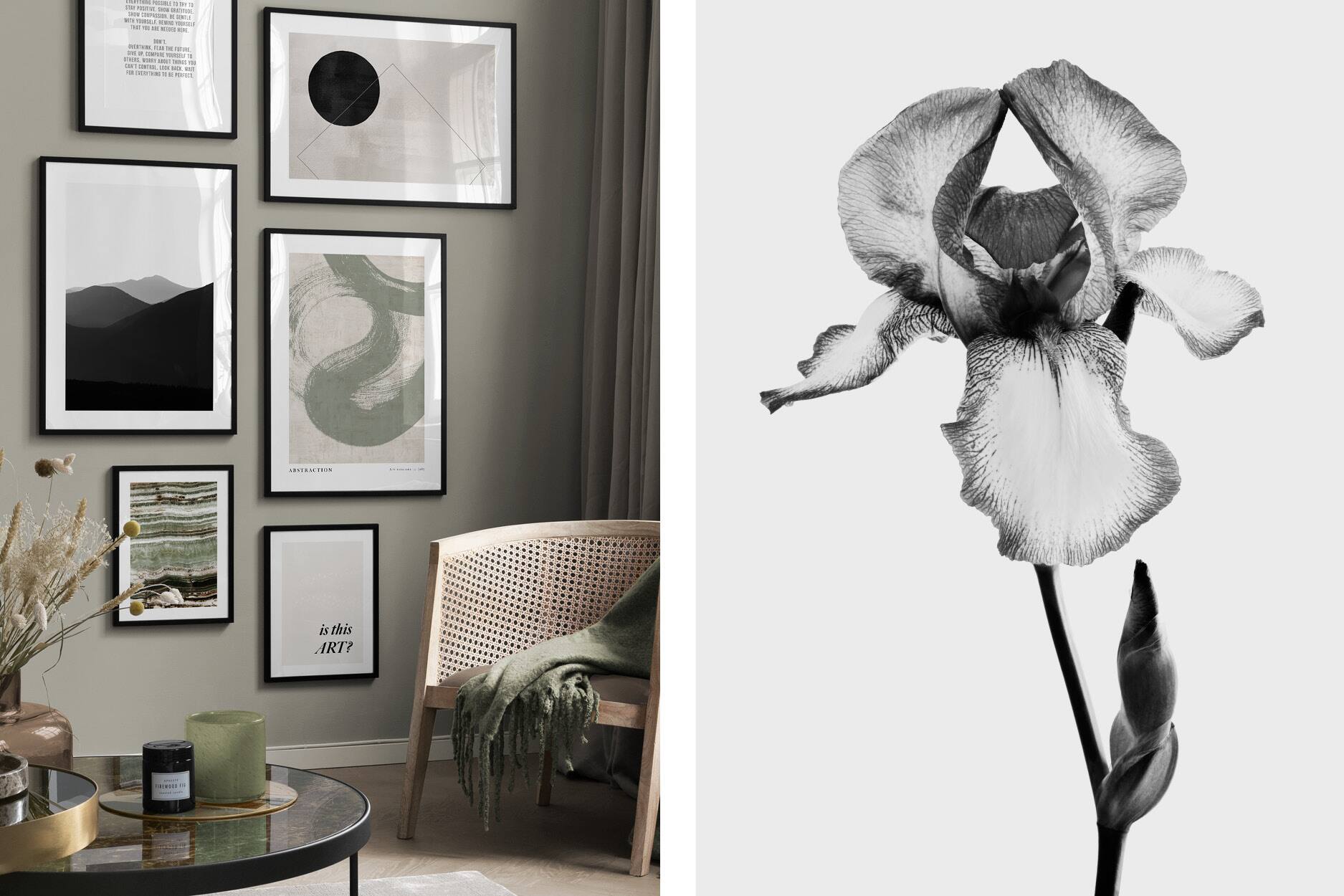 PERFECT HARMONY
Simple and sleek, creating a symmetrical gallery wall with your favourite prints gives an elegant touch to your home. The fun thing about this kind of gallery wall is that it's very versatile and you can make it work on almost any wall. Pairing four, six, eight or ten frames together makes this style work on both big and small walls. When choosing the size of your frames, 50 x 70 is our preferred size for this style but you can experiment with both bigger and smaller frames if you wish.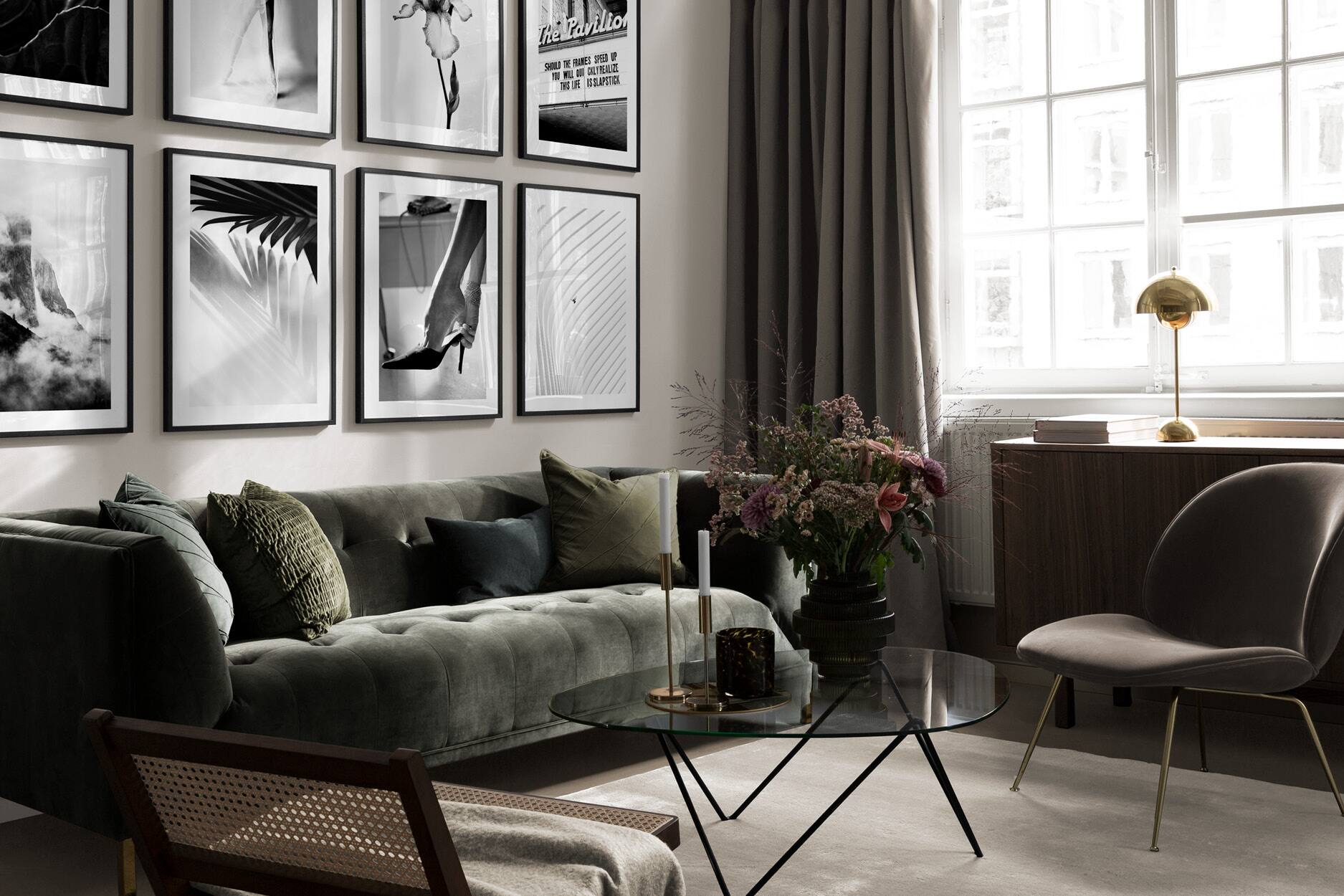 THE VERTICAL LINE
Well-balanced with just enough room to be creative, this gallery wall starts with a vertical line and builds to the sides from there. We love this style because it's easy on the eye without being too predictable and you can add more prints over time. This gallery wall can consist of a few prints, like in the picture, or expand to create a bigger gallery wall if you have more space.