INSPIRATION
5 creative ways to display your posters
Creating the perfect gallery wall is just as much about the motifs you choose, as how (and with what) you choose to hang them! Below are five styling tips for those who are tired of the classic frame-on-the-wall hanging option: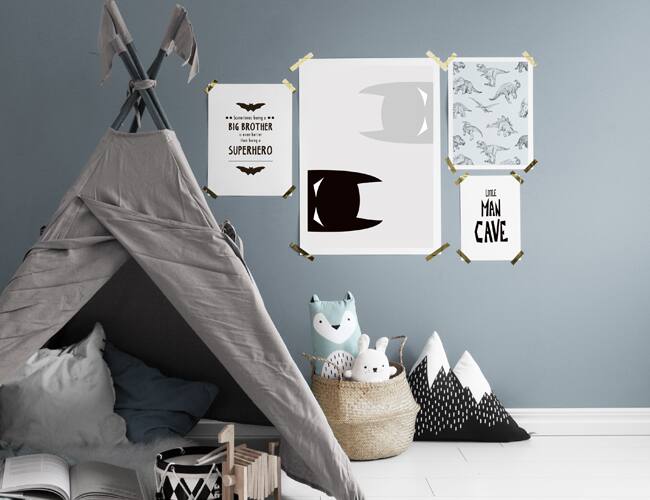 1.

Attach your posters with washi tape – ideal for when you want the option to renew and change your motifs often! This colorful tape is originally from Japan, and is both flexible and has good adhesive properties without damaging your walls.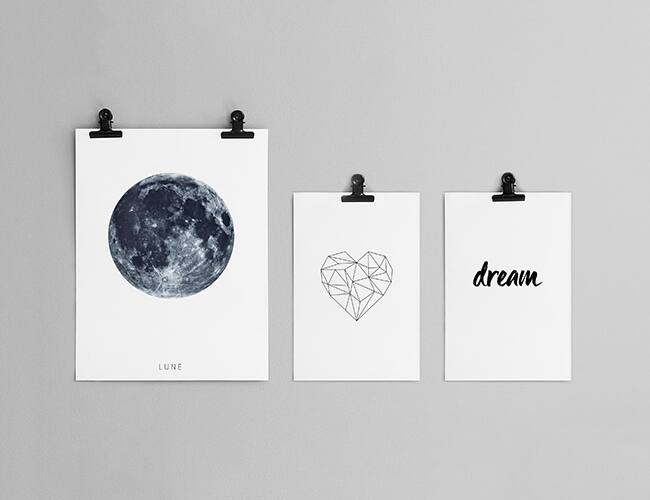 2.

Let the poster do the talking, and mount it with a simple poster clip! We carry clips in black, silver, gold, and oak, to suit a wide range of styles.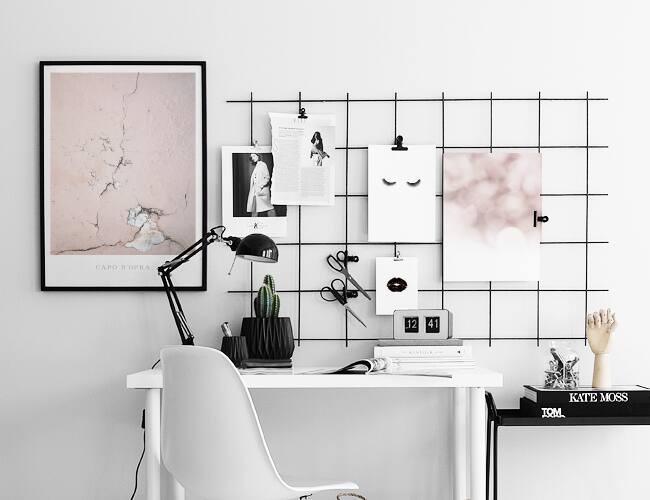 3.

For the perfect boost of creativity above your desk, combine the 2 tips above, and create a still life by hanging posters from e.g. rebar*.

*Found at hardware stores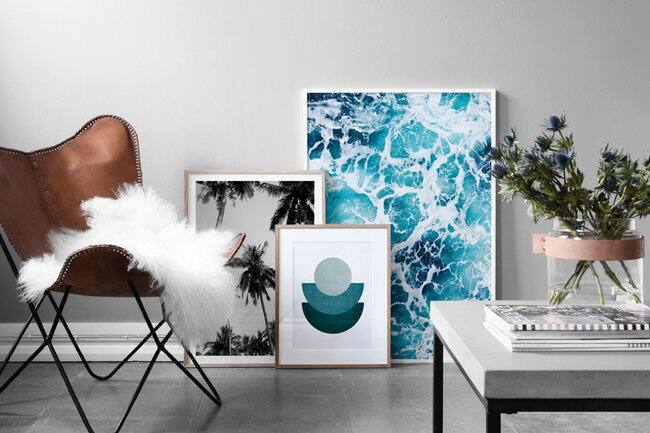 4.

All posters don't need to be mounted on the wall! An attractive option is to lean them on the floor. If your home is a rental, or you simply don't want nail holes in your wall, this is a great way to display your posters. Especially effective when using large posters, e.g. in sizes 20x28" (50x70cm) or 28x39" (70x100cm), which contribute to creating dimensional balance in your space.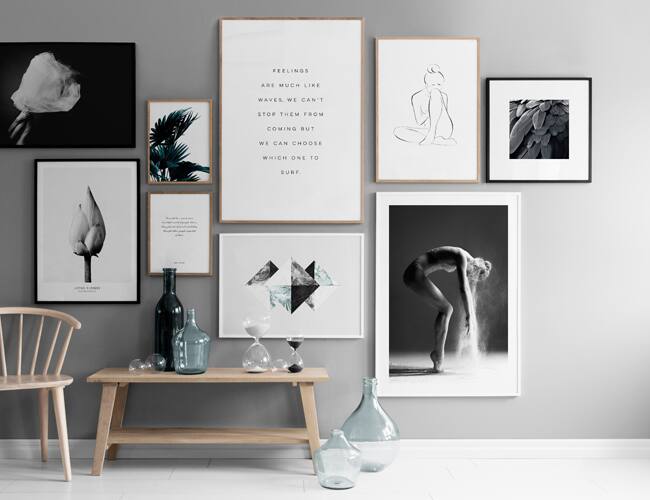 5.

Go bananas and cover a whole wall with your favorite posters and prints! There are no rules here, and your imagination is the limit to how you combine your posters. If you are looking for ideas, see our gallery wall inspiration here.