INSPIRATION
A botanical dream
Welcome everything botanical into your home! Green continues to dominate the design scene - read on for tips on how to decorate your home with trendy greenery that requires zero green thumbs.
When we say botanical, of course we mean in the form of art on your wall! Let photo art featuring leaves, palms, and tropical scenes brighten your walls.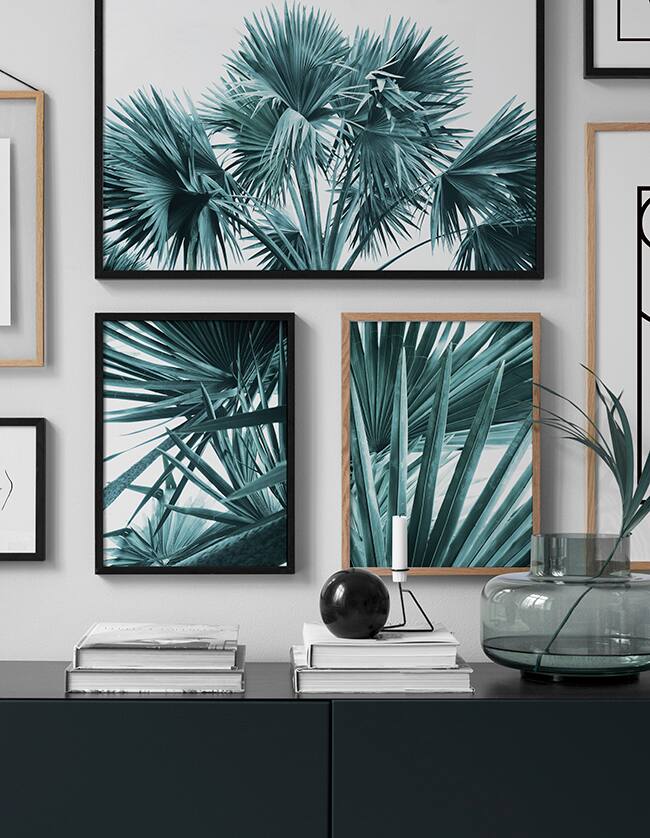 The boundaries between inside and outside are blurred.
The style gets much of its inspiration from the growing urban gardening trend that is taking cities by storm. If you don't have a greenhouse, it's just as easy to plant indoors, on balconies, and even rooftops. Patios are turned into growing plots, and neighbors get together to collectively plant trees, vegetables, and other plants, contributing to a sense of community and the assimilation of new knowledge. The benefits are numerous: more green areas in large cities, improved air quality, and natural gathering places to relax in.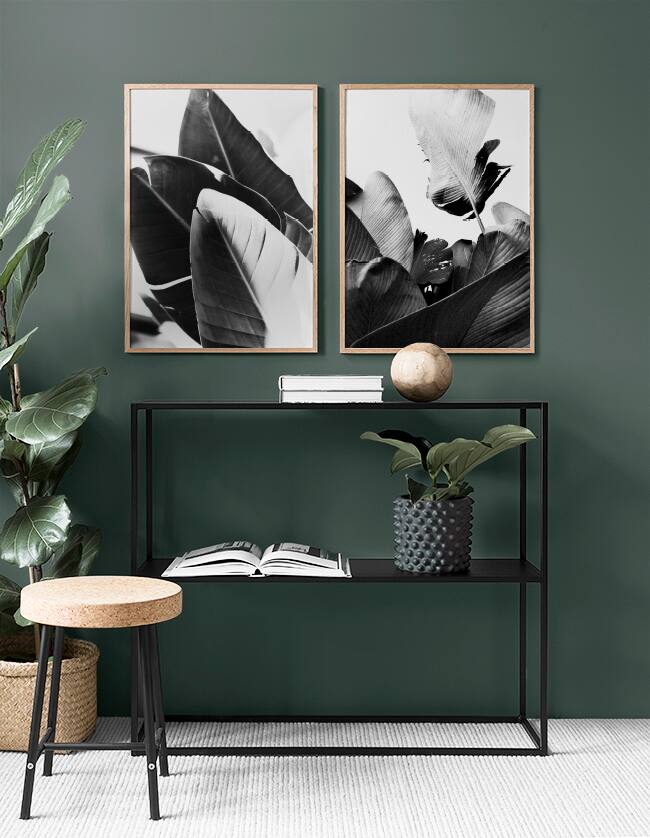 When it comes to interior decor, we are yearning for refreshing and green! Our new botanical arrivals predominantly feature large, gorgeous leaves and inspirational quotes. Which are your favorites?



More green inspiration.