INSPIRATION
Add depth and luxury with a dark palette
How to decorate with luxe perfection: here are the colors, materials, and designs that will give your home just the right amount of a dark and moody vibe.
Make way for a darker palette in your home, sprinkled with a touch of luxe! With the approaching darker days, we are spending more time indoors, making it all the more important that the home feels cozy and inviting. Infuse your decor with depth by adding dark colors, while avoiding a sense of gloominess, and instead go for a luxurious boutique hotel feel!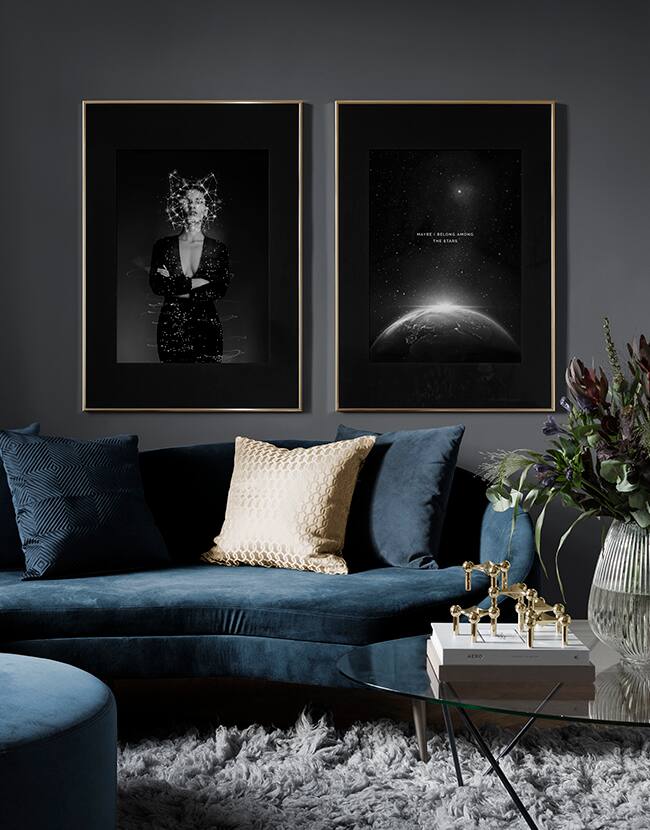 Highlight the darker colors through your wall art, with black and white designs, monochrome photo art, or a mix of motifs that capture the dominant colors of the season. Pair with frames and accessories in warm metallics, such as copper or brass, which add warmth and create a sense of extravagance in your design.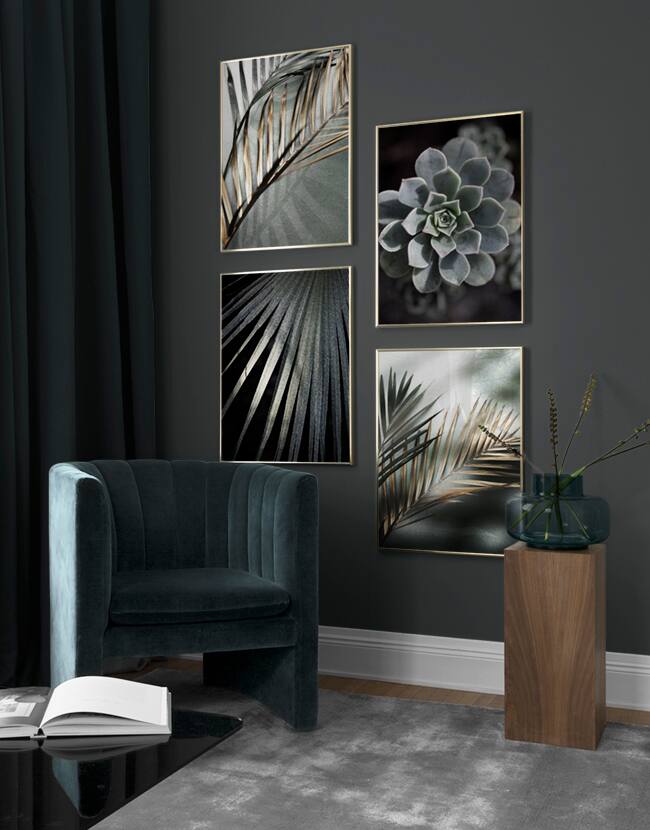 When styling dark and moody spaces, be sure to mix in luxurious fabrics in the same color scheme. Velvet is an undisputed contender when it comes to adding a touch of luxe in our homes, and continues to dominate in our choice of materials this season, as well.

We've compiled the motifs that help you achieve the dark trend in your home. Shop here: