INSPIRATION
An inspirational fresh start
The change of seasons means a new start for many of us. Seize the opportunity to set an intention for the new season with your wall art. What are your goals, dreams, and expectations for the coming months? Let motivational typography prints and other designs give you a daily dose of encouragement to help you reach those goals!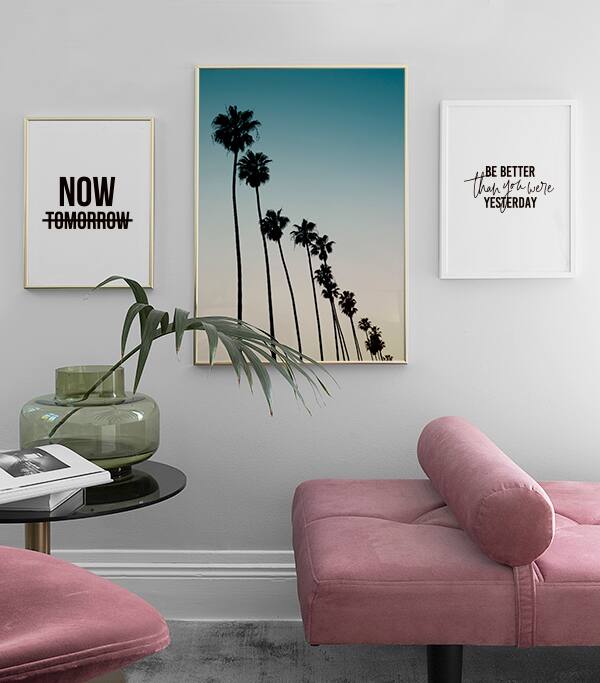 Let memories of warm summer nights continue to grace your walls and motivate you as you enter the new season, in the form of designs featuring sunsets in warm shades. With a new season just around the corner, why not also update your walls with motifs based on how you want to greet the next months? Do you dream of discovering the world, and maybe book that trip you've always wanted to go on? Then let a gorgeous photo of that place take up space on your wall together with motivational typography wall art.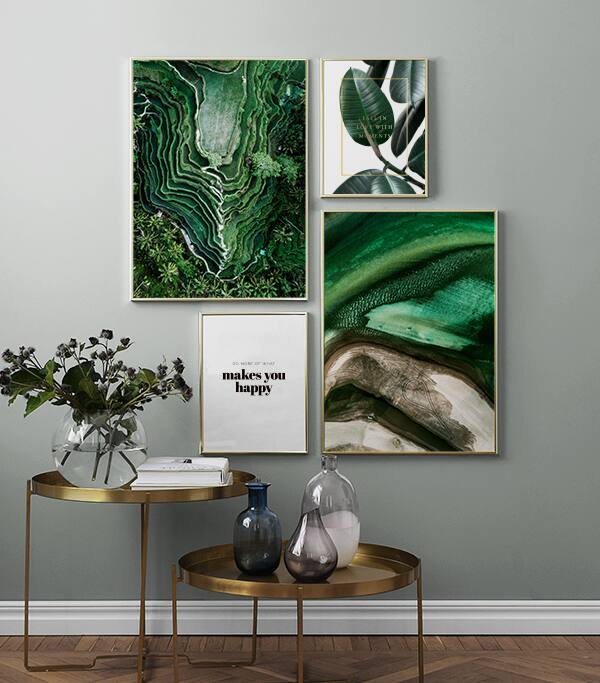 Mix quotes such as "Do more of what makes you happy" with shades of green, a trend color that is still dominating as we enter fall. Green adds a tranquil feel to your home, and botanical posters is an effortless way to create an inspirational green oasis in your home.