INSPIRATION
Behind the art: Alcohol Ink
Add a new, interesting art piece to your wall with these abstract posters created with alcohol ink! Come along while we show you the craft behind the technique that creates truly unique paintings.
Give your home that special something with our new abstract art! These art prints are created using a technique called alcohol ink, where highly pigmented ink is blended with isopropyl alcohol to create stunning art pieces.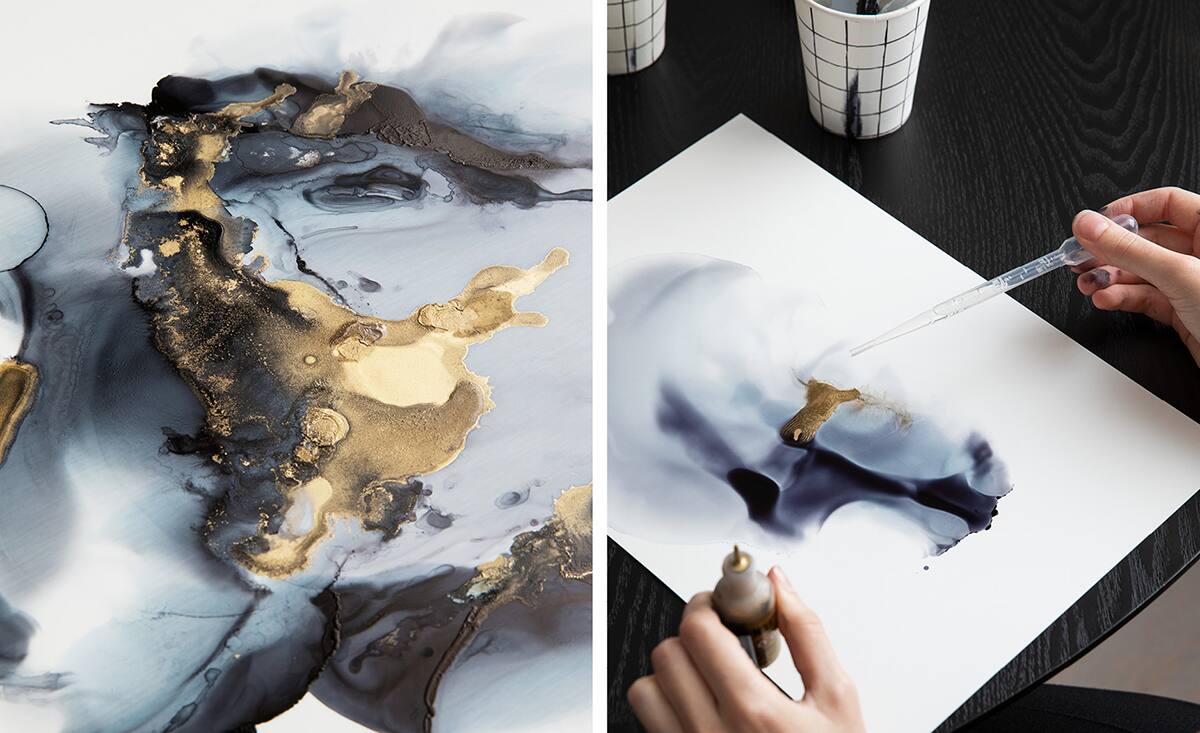 When using this technique, our artists pour the alcohol onto coated paper, add the ink, and either blow or angle the paper to make the ink flow, forming beautiful, organic shapes. Later, the alcohol evaporates, leaving only the dye behind.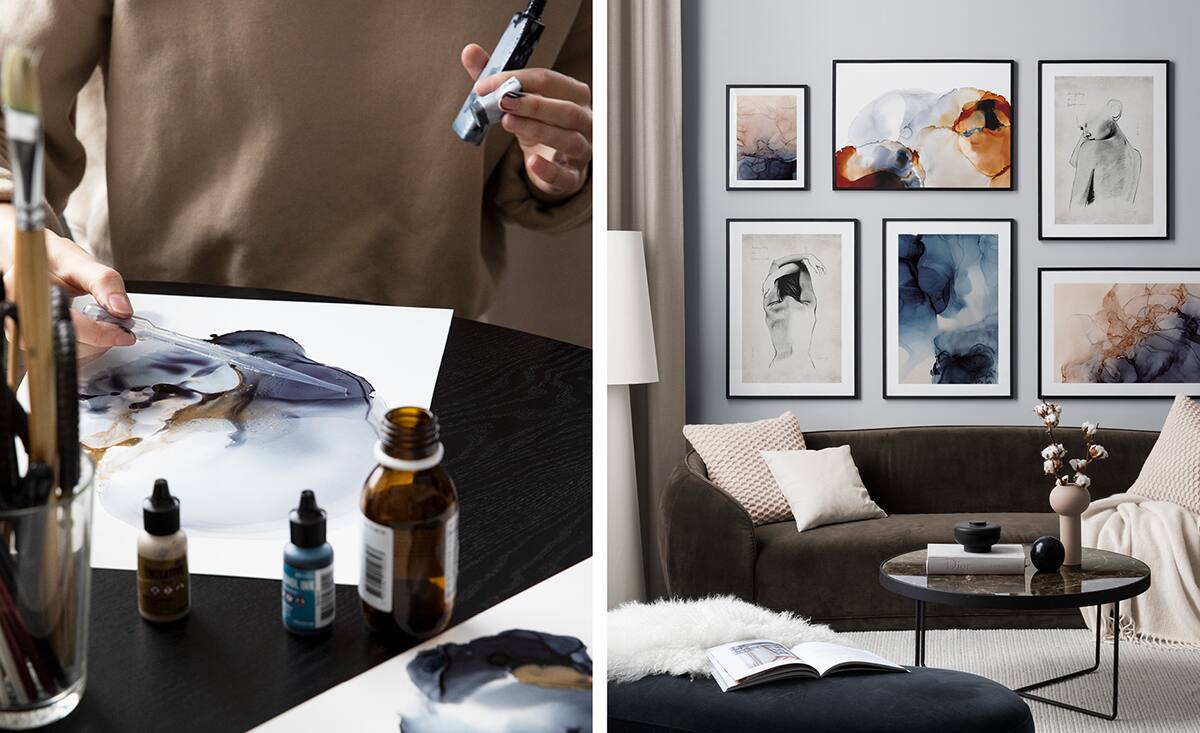 When working with alcohol ink, the artist has to let go of control and let the art create itself.
– It's both fun and challenging to let go of all control and just let the paint do its magic. It's quite meditative, says one of the artists behind these new prints.

The result? Abstract art pieces that are truly magical, ready to hang on your wall!