INSPIRATION
Behind the art: Get a glimpse inside our Design Studio
We believe that art is a craft that takes a lot of love, talent and dedication to create. This is why we have our very own Design Studio creating the on-trend art that decorates walls all around the world. Get a glimpse inside our Design Studio and see how our latest art prints were brought to life.
Every month, our Design Studio releases a new collection of art prints, produced in our creative studio in Stockholm by our own team of artists. In every new drop, we strive to launch a wide variety of art styles so that you can always find the right art for your home.
- Our latest drop features a lot of abstract and figurative art that is trending right now... Beautiful line art sketches, watercolor paintings, and stencil art created by our own team of artists, says Creative Director Annica Wallin.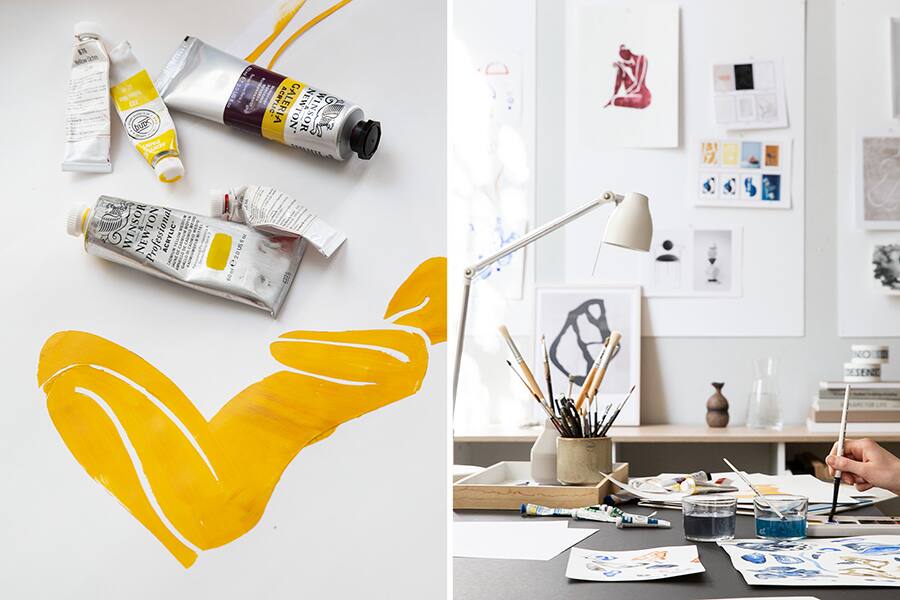 With a new art drop always around the corner, our Design Studio is a constant hive of activity. When planning a new collection, there are a lot of considerations to take into account, from scouting the right color palettes to interpreting the trends and where they are heading. Our illustrators and graphic artists then work conceptually with each collection, transforming thoughts and ideas into art.
- When we're in the midst of creating a new drop, the energy in our Design Studio is high! We'll have artists painting in watercolor, illustrators creating new line art, and at the same time our graphic artists will be working on our digital artwork. It's truly a fast-paced, fun and creative environment to be a part of, says Annica Wallin.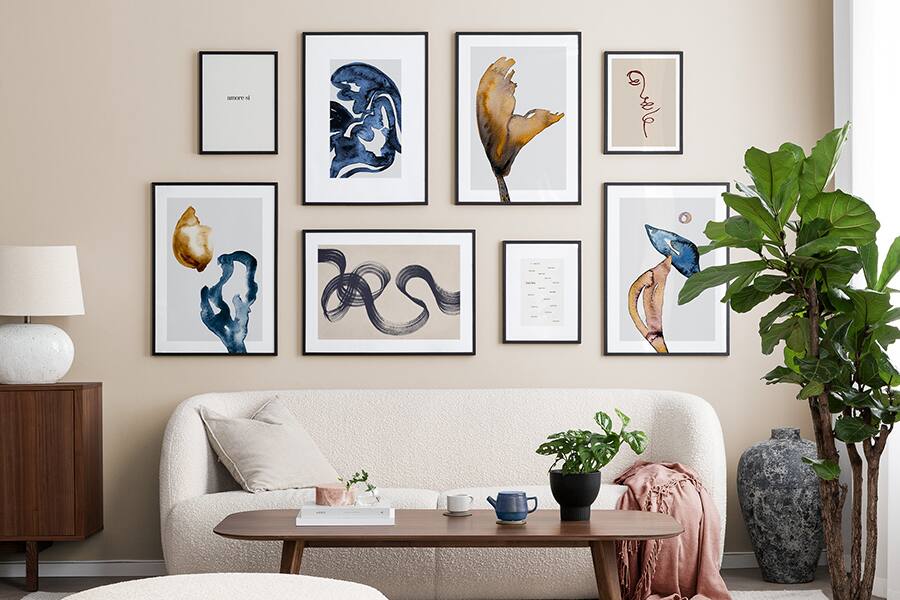 Our latest art drop with its curated styles features both a mix of sandy beige tones and this season's trending hues of blue, yellow and warm reds for those wanting to add color to their walls. Check out our latest art styles here!