INSPIRATION
Behind the art: The art of gold foil stamping
Add a luxurious feel to your home with gilded art prints! Come along while we show you the craft behind gold foil stamping.
Add a touch of gold to your home with our gilded art prints! Dating back 4000 years, gilding is an ancient crafting technique that adds a luxurious touch to almost any object. At Desenio, our gilded art prints are made with an Original Heidelberg Cylinder Press, using traditional letterpress printing to create the glistening golden foil.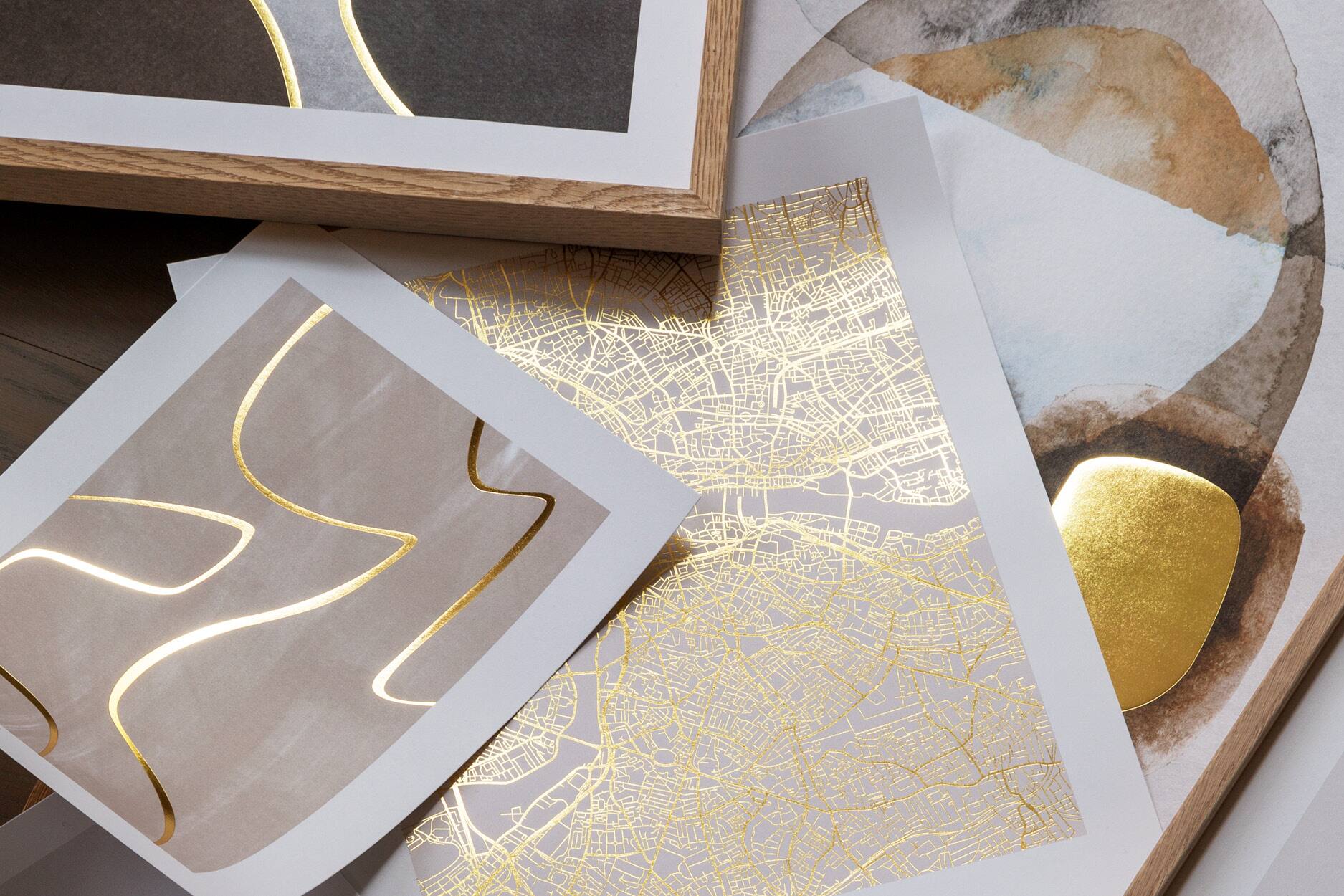 To add gold to a print, a cliché is created out of solid metal, which takes about a week to make. The cliché then acts as a stamp, heated to 230 degrees Fahrenheit. Combining heat and pressure allows the gold foil to transfer across and adhere onto your art print. As foiling has an opaque finish, it reflects light in a beautiful way. This exclusive printing technique will truly help to add a luxurious feel to your home!