INSPIRATION
Behind the art: The Desenio Atelier
Come with us as we take a sneak peek into the Desenio Atelier, where our artists are constantly creating new works of art on canvas so that they can become beautiful framed prints on your walls.
Did you know that many of the prints exclusive to Desenio begin as ideas in our artists' studio? We have many talented in-house artists who work their magic to create unique paintings, sketches, and collages.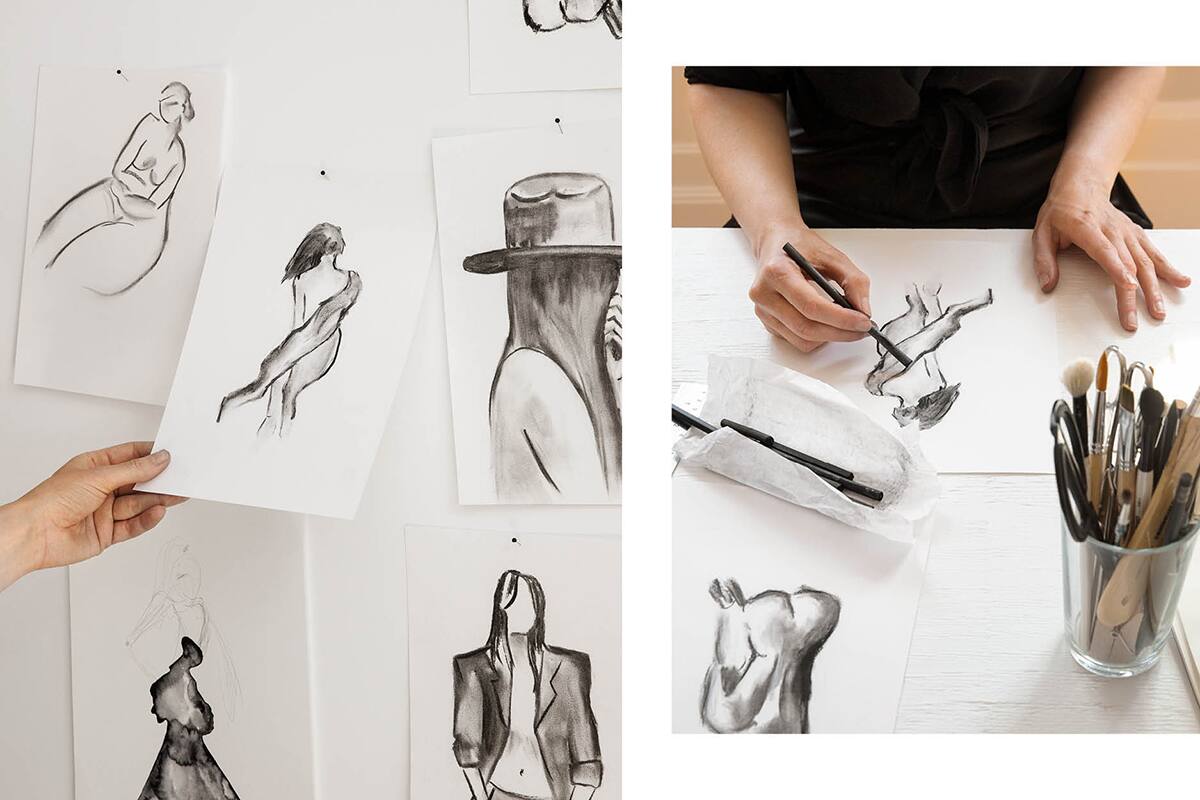 THE HUMAN FORM
Charcoal is used on paper to create expressive lines and shapes, making it particularly suited to depicting the human form.
Charcoal is a tricky medium that has its own life - to work with it well, skill and creativity need to be balanced. With charcoal, no two sketches are ever the same!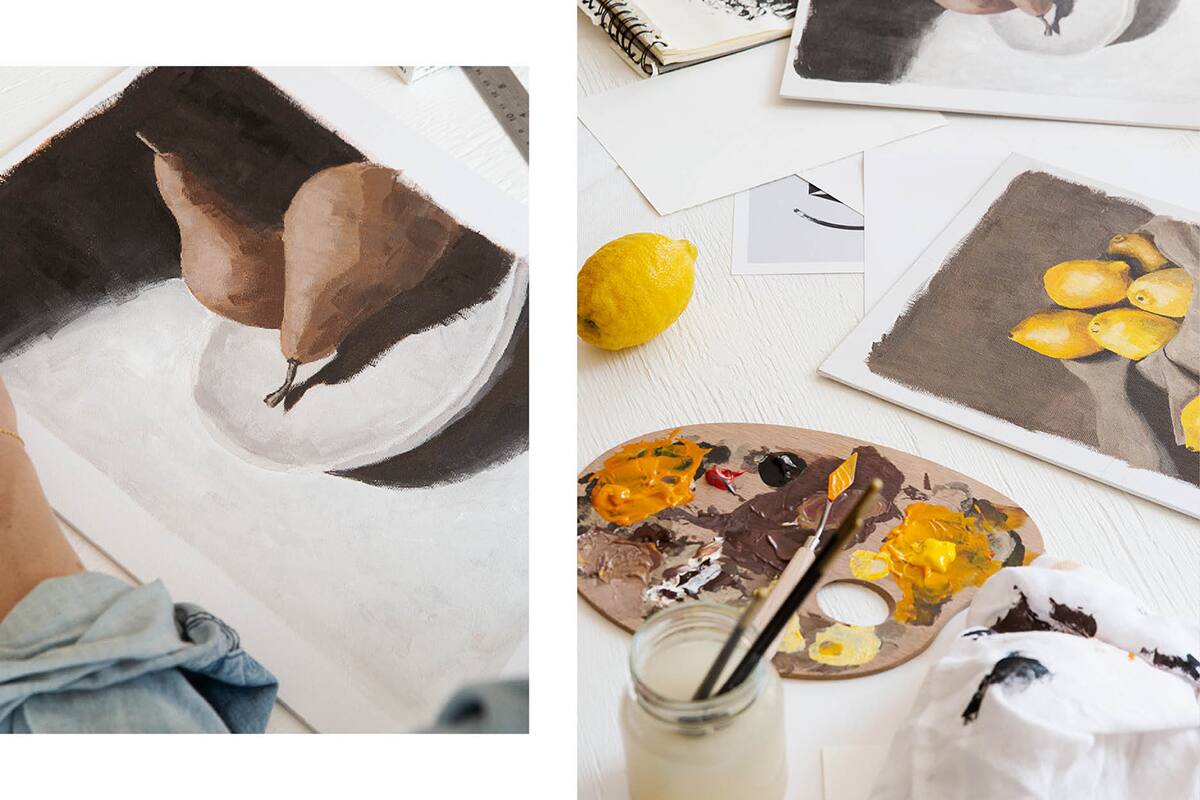 STILL LIFE
Working with acrylics, Desenio artists experimented with different arrangements of fruit to depict beautiful still life paintings.
The result? Beautiful works of art exclusive to Desenio; created on the artist's easel and brought to life in your home.