INSPIRATION
Behind the Art: The Scent of Flowers
Floral scents carry emotions for all of us. Whether it's recollections of long summer nights with friends, or memories of receiving a beautiful bouquet, floral aromatics lift our mood and make us feel optimistic and happy.
The Desenio Design Studio chose to capture the beauty of flowers in a new design direction celebrating flower art. To create these beautiful botanical art prints, exclusively available at Desenio, they engaged in a creative process that involved photographing fresh flowers.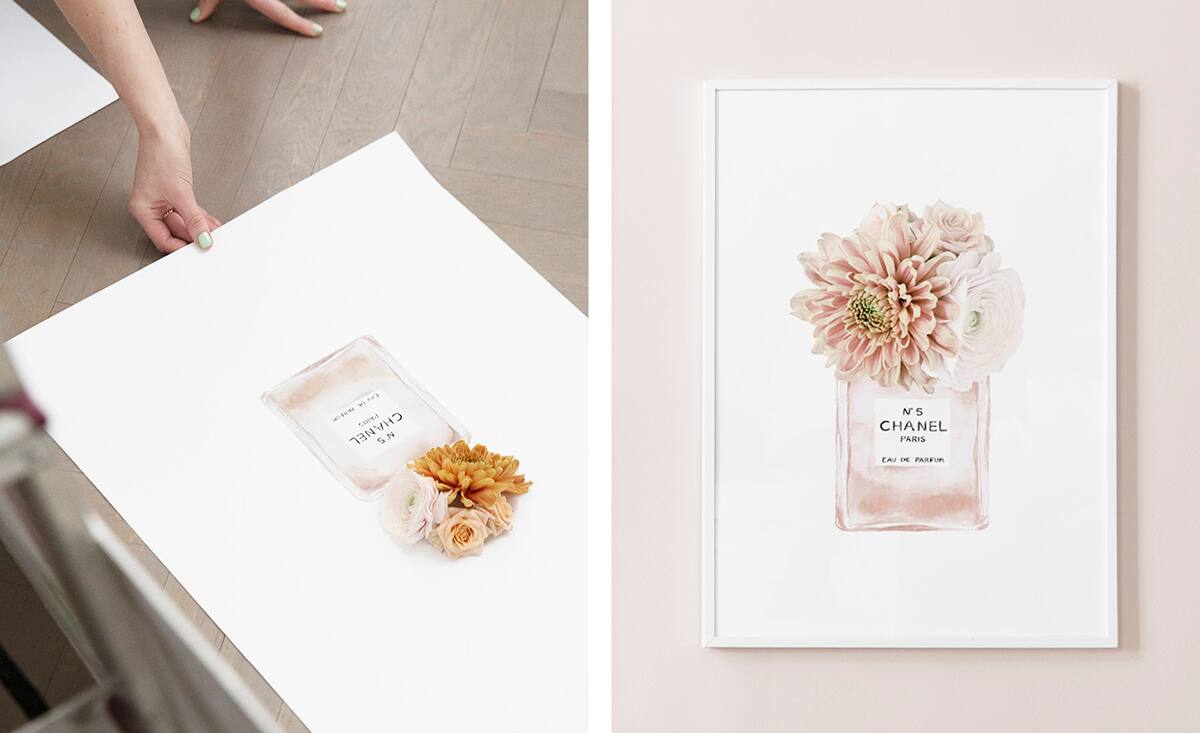 HAND-PAINTED FASHION ELEMENTS
Our studio started with paint brushes to hand-paint iconic perfume bottles in romantic shades. They used clippings of these hand-painted elements so that they could arrange them as they wanted in the photography studio.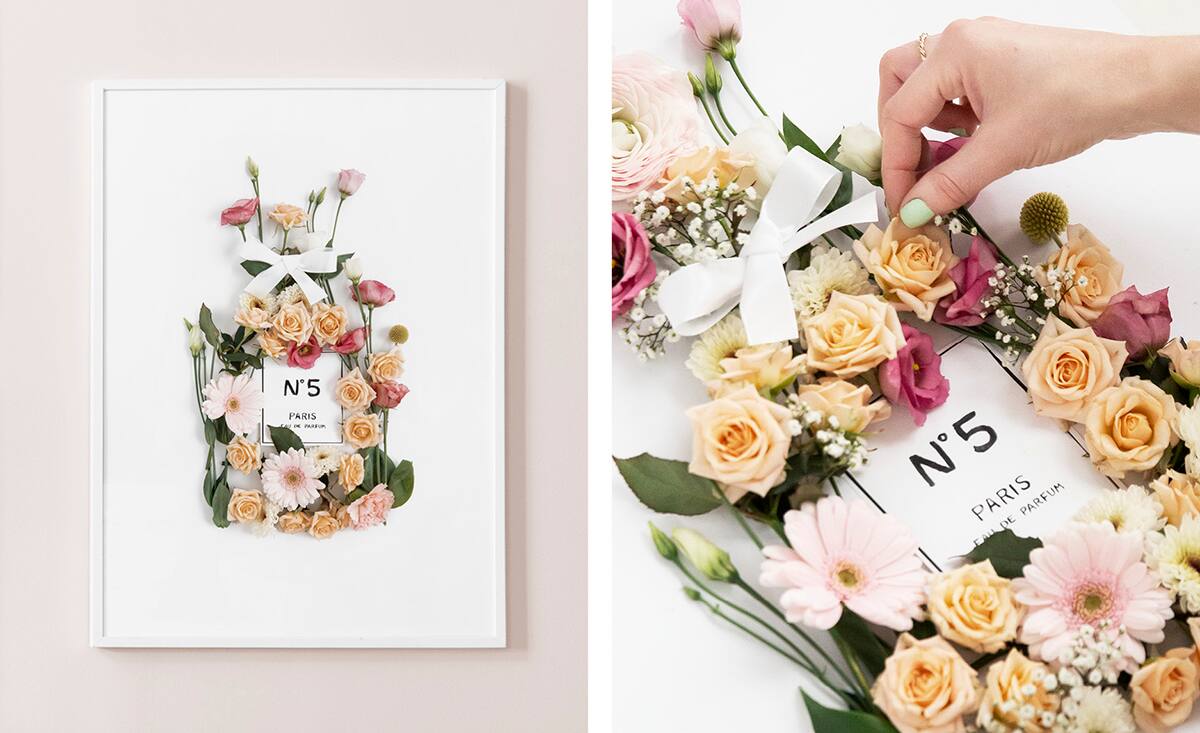 FRESH FLORAL ARRANGEMENTS
Huge bouquets of aromatic flowers were brought into our studio ready to be arranged. Designers got creative and experimented with different color directions, using cuttings of stems, buds, and individual petals, and sometimes incorporating bows to complete the look.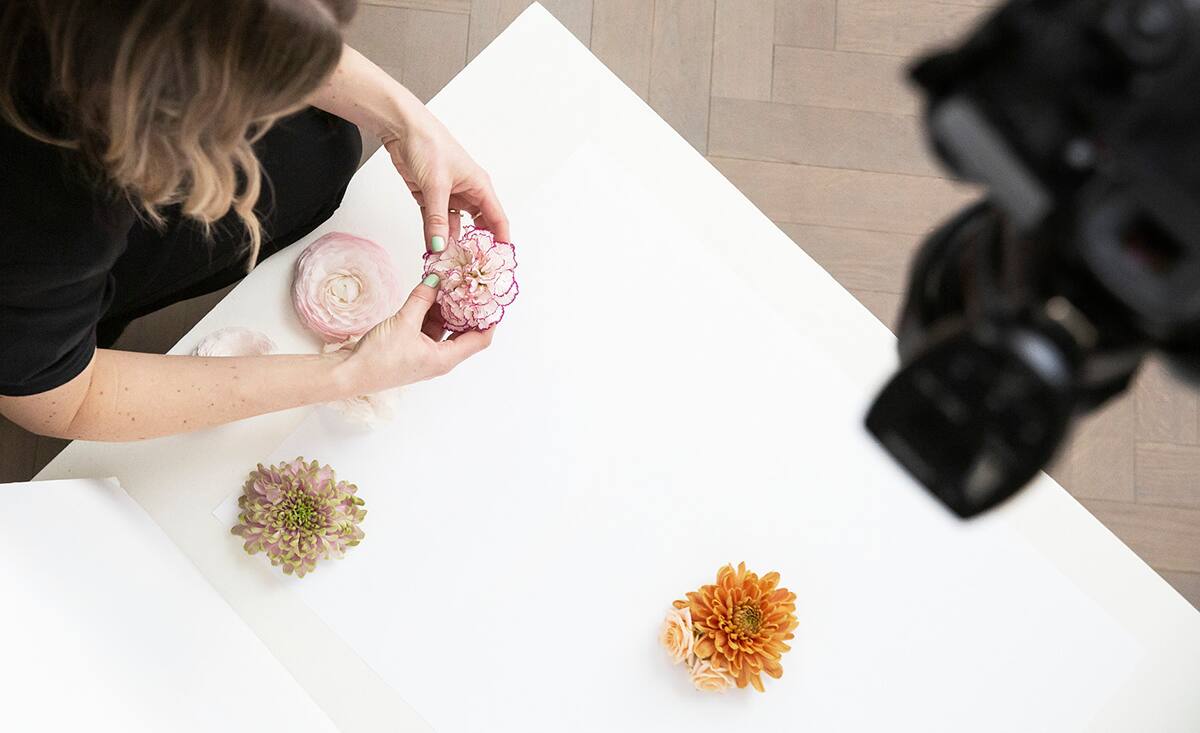 PHOTOGRAPHY
Desenio photographers then used a tripod to photograph the fresh flower arrangements, eliminating shadows with reflector boards. In post-processing, the images were then optimised to create the perfect end result.
Adding floral posters to your walls is the perfect way to keep happiness blooming all year round.