INSPIRATION
Blonde Homes
The Scandinavian design style is making its re-entry in an updated version with soft, pink shades that add a romantic touch in our light and blond homes. Discover how to create the new Scandi-look in your own home.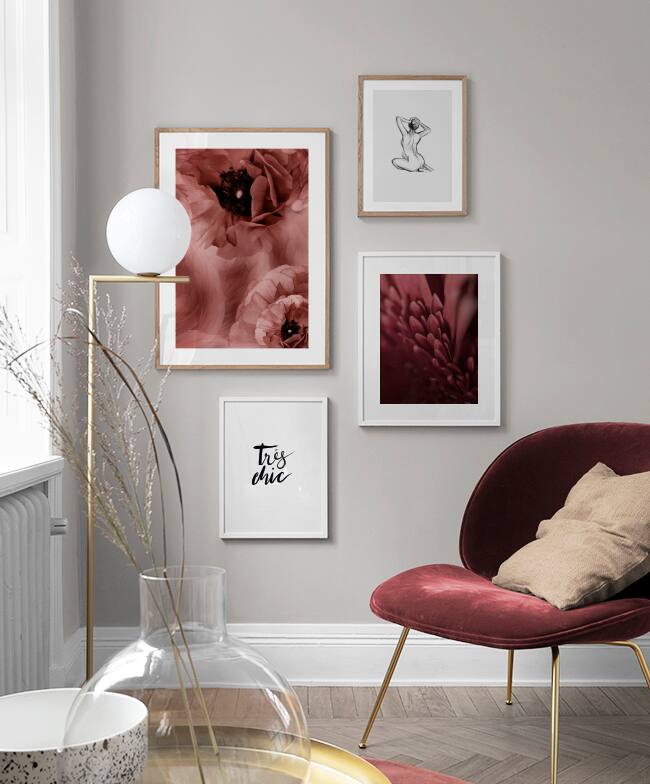 Updating your art and interior design is the simplest and most natural way to vary the color palette in your home. Be inspired by the new Scandi-look, in which we maintain the simplicity of our pared-down, Scandinavian-inspired homes, but now with a softer touch where romantic elements are essential additions.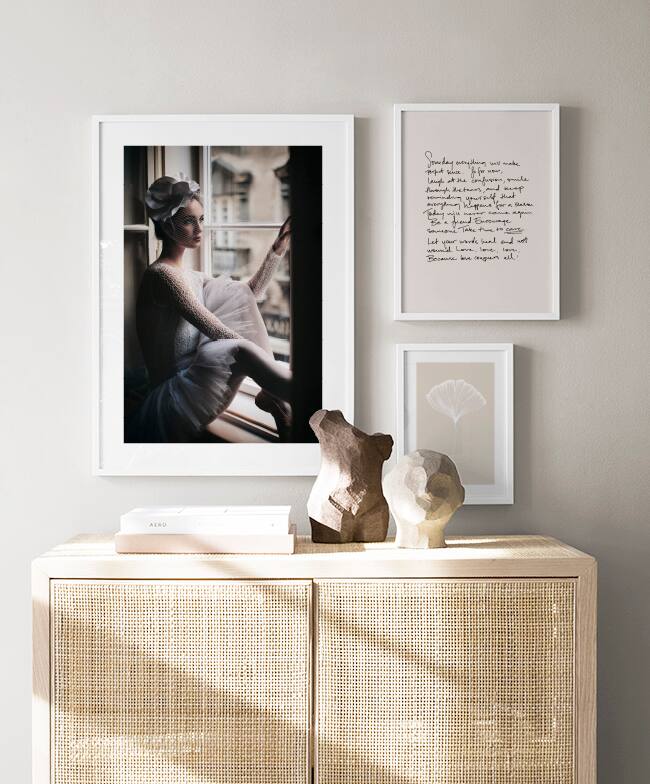 Modern abstract shapes, photo art in light neutrals, and simple typography prints - keep the muted base notes of beige and white that are typical of Nordic decor, and add a mix of designs in soft, pink shades when updating your home this fall. By styling your gallery wall with identical frames from naturally light wood species, you'll take the soft Scandi-look to the next level. With matching frames, your gallery wall will maintain a stylish and curated look even with a combination of different art styles.