INSPIRATION
Create a personal gallery wall
Express personality through your gallery wall! Using mixed art styles, unexpected choices, and a healthy dose of creativity, give your home a personal touch with your gallery wall.
Set your imagination free when designing a gallery wall that, through choice combinations, will mirror your personality to a T! Show people who you are through your design choices - during a period where our homes are becoming more personal, it's important to decorate with confidence and abandon to give the home a personal touch. A gallery wall is the perfect tool to express personality through art, and your imagination is the only limit to how much of yourself you accentuate.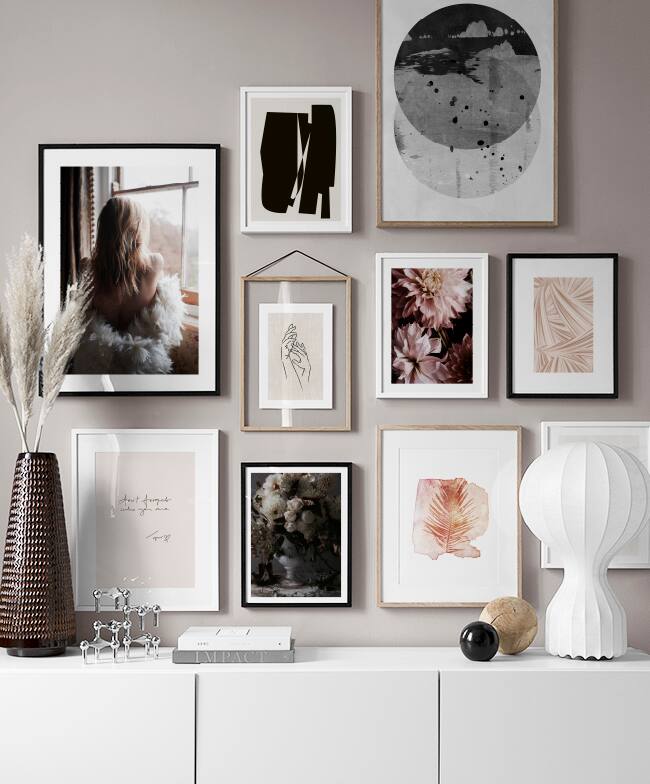 Combine your favorite quotes with photos of something that interests you, as well as inspirational words and art motifs. Maxed, modern, and unexpected combinations are some of the key words when it comes to creating the perfect gallery wall that is made up of mixed styles and designs, and that in one way or another mirror you.
A personal gallery wall that not only gives your home a personal touch, but that is also in constant movement and can be switched out and renewed indefinitely. There is no right or wrong - be playful and let unexpected combos unite in a cohesiveness that mirrors you as a person.