INSPIRATION
Create calm with a pared-down decor
Scandinavian minimalism never goes out of style, and we're taking cues from the decor style to create calm and relaxation in our homes. Decorate with a few, but carefully chosen, accessories, and adorn your walls with beautiful hand-illustrated pieces.
By tastefully decorating in a minimalist style, a sense of calm is infused into the home, which helps us to save time that we can instead use towards the important things in life that truly give us joy. Prioritizing things that fill us with energy is unfortunately something that is too often forgotten in today's world, where everything but minimalism often takes precedence.
Decorating with a minimalist touch
To capture the pared-down trend, which takes much of its inspiration from Scandinavian design, the first step is to clear out things in your home that steal energy. Focus on simple accessories that will stand the test of time, and carefully choose what things you want the focus placed on.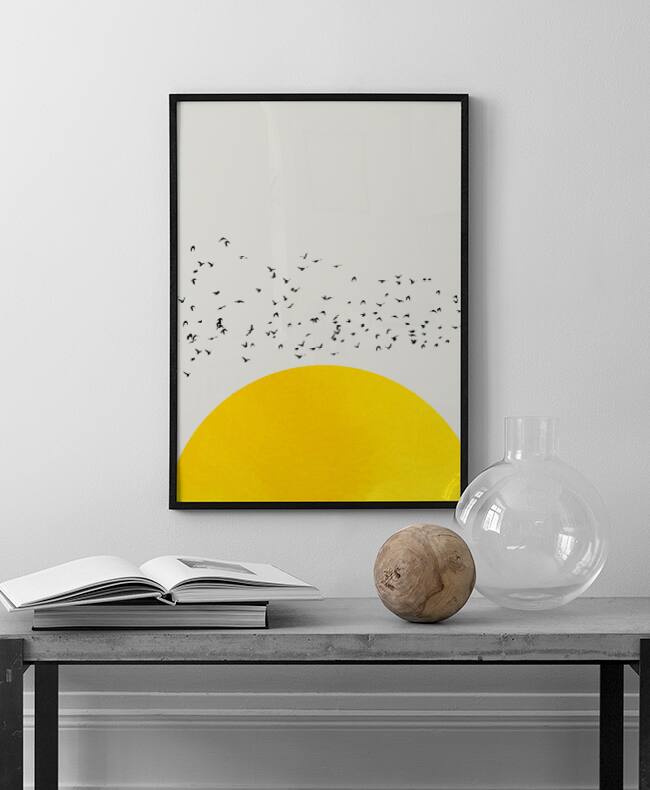 Clean surfaces and lightly-colored walls with elegantly framed wall art is an easy way to let chic designs take center-stage in a room. Sleek art with harmonious motifs are the focal point and become the calming element in the minimalist decor.
In the end, minimalism is about decorating in a style that creates a tranquility in the home, where we can get a break from all the 'musts', and instead prioritize the things that actually matter and contribute to a more qualitative life.