INSPIRATION
UP THE COZINESS FACTOR IN YOUR BEDROOM
Color is the quintessential element in any decor! Colors affect us and our mood more than we realize, giving added incentive to carefully consider our choice of colors when decorating the bedroom. Read on for tips on how to up the coziness factor in your bedroom.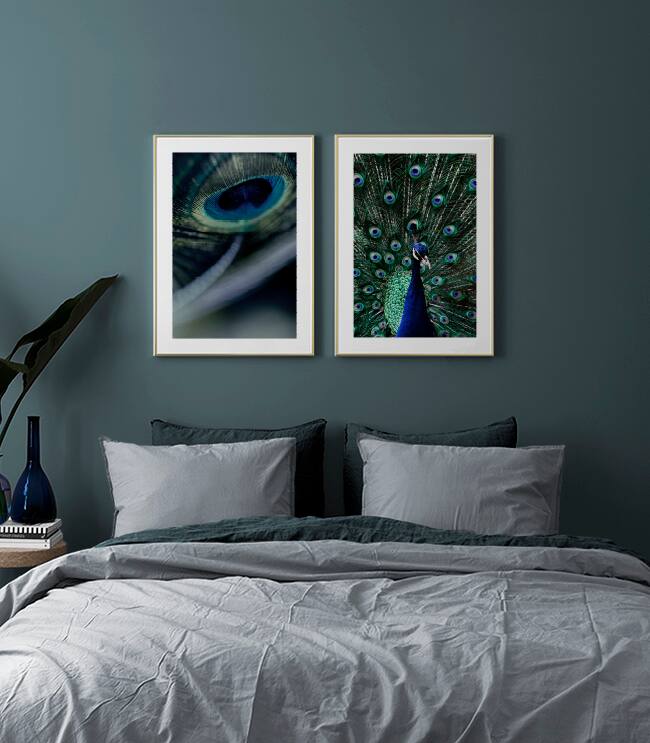 The trend of darker colors on walls and decor items is still going strong. Have you tried painting with the season's hottest colors: blue and green? Try matching with posters in the same shades! Browse our newest arrivals for a compilation of chic posters with motifs featuring feathers, peacocks, and forested woods.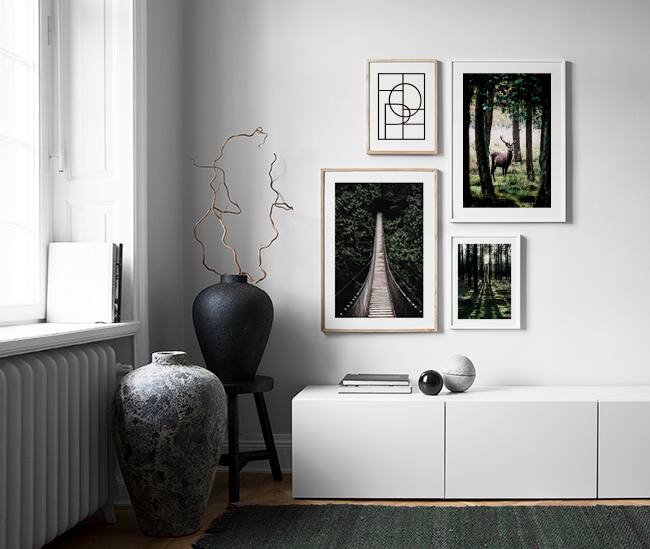 Motifs featuring the forest and elements of nature have a calming effect and therefore goes well in the bedroom. Touches of green contribute a sense of balance and tranquility, and are even said to combat nightmares.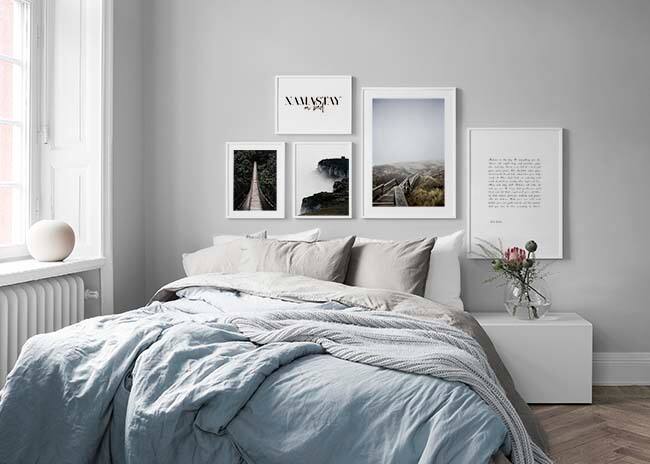 Having an equally big moment is the trend of decorating with furniture and color palettes in lighter hues! Effortlessly create a luxury hotel ambiance with the help of crisp white linen sheets, flowers, and matted frames. Added bonus: airy rooms with lots of natural light make it easier to get up in the morning!
Amp up the style and create harmony with these beauties: