INSPIRATION
Decorate using inspiration from animals and nature
Get Wild! Designs featuring wild and exotic animals add an energetic vibe to your home, and pair nicely with calming base notes and natural materials.
Take a Walk on the Wild Side
Decorate in sync with nature by adding nature-oriented colors to your walls and furniture, living green plants, and, to top it off, posters featuring animals and nature scenes. A tranquil design style to infuse calm in your home.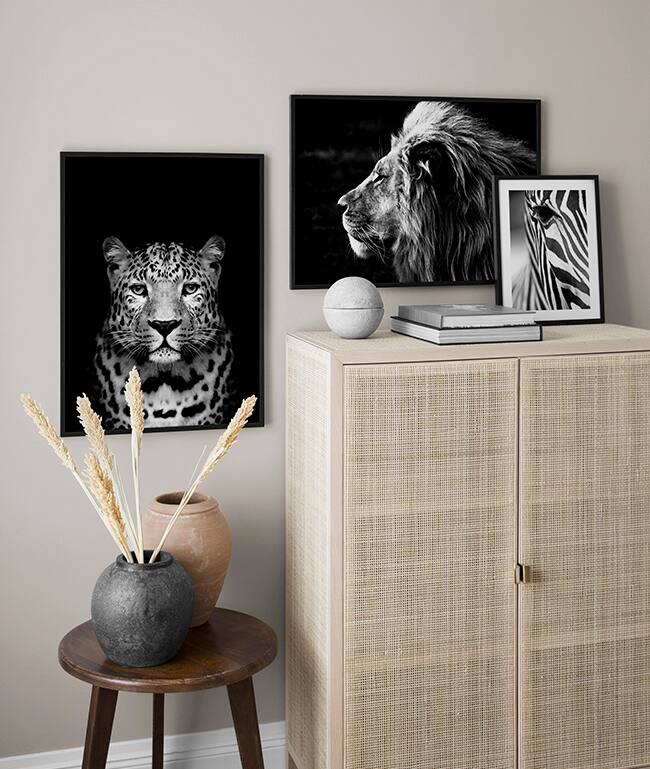 Black and white prints of animals are attention-grabbing and create the perfect focal point in a room. Combine black and white posters featuring wild animals with furniture and accessories in nature-oriented materials. A selection of black and white posters of leopards, lions, and zebras displayed together make for a stylish gallery wall.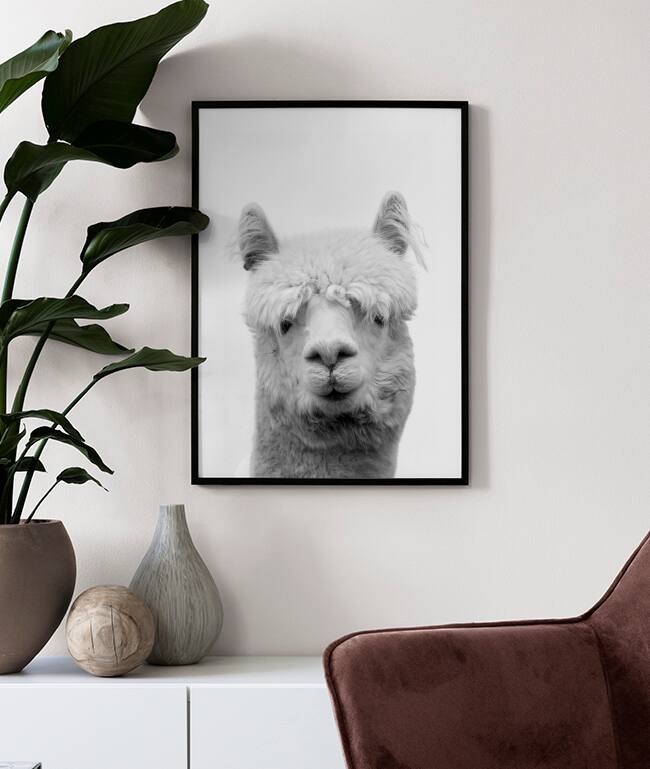 Go for a more relaxed style with this poster featuring an alpaca in light shades, set against a white background that harmonizes with the rest of the room decor.


Posters with animals set the tone for a design style that is both playful and stylish - dare to go all out with your decor, while maintaining an elegant balance with other accessories in the room.