INSPIRATION
Decorate with bluegreen shades
Aside from the earthy shades that are mainly dominating this fall's color palette, we are also glimpsing blue and green as two still strong players on the decor scene. We're making room for the blue-green spectrum in the form of a mix of designs on our walls.
As opposed to previous seasons, this fall's palette is more controlled, and shifts from light to dark with blue or green tones - find motifs in this palette among many of our new store arrivals. Abstract art, typography prints, and photo art… we've got something of everything!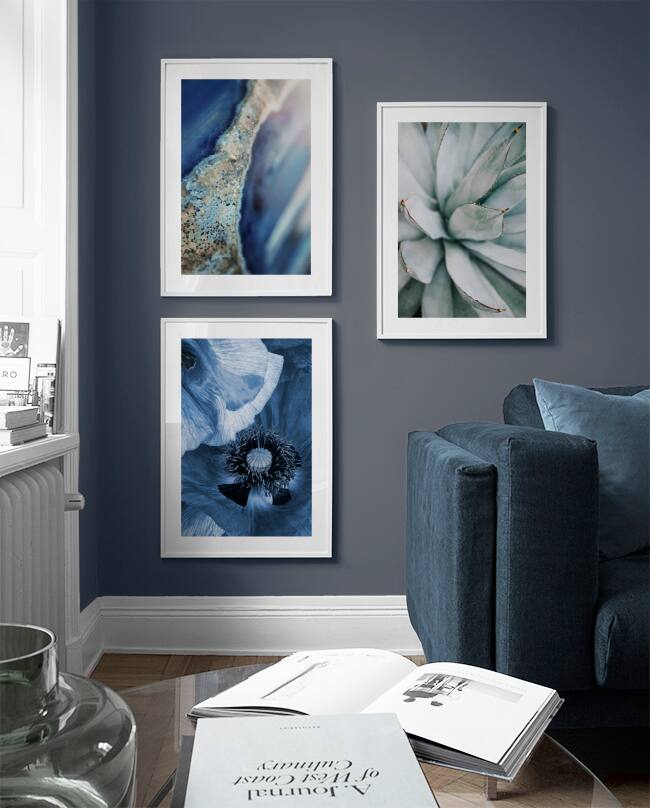 Blue is said to be have a calming effect, and is therefore the perfect decorating tool for a harmonious home. Blue shades are currently in focus, peeking out from behind the previously popular grayscale, and we prefer darker walls or poster collages to express perfection. Go bold and decorate tone on tone - match the couch with the wall art, and repaint your walls a sophisticated blue.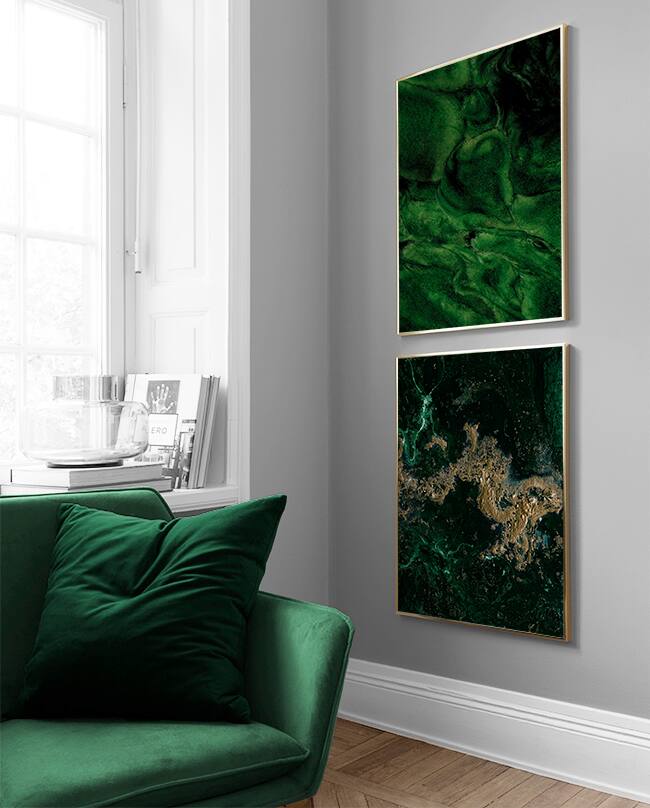 Green continues to dominate the world of interior design, and this fall we're seeing bolder shades of green, also with touches of yellow. An eye-catching color, green has a refreshing effect; with designs in green shades your home will feel like new!


It's with open arms that we welcome fall and the blue-green spectrum, and we're letting it translate to the design on our walls - either tone on tone or as a transition from blue to green.