INSPIRATION
Design in mother earth's own patterns
Make room on your walls for one of the season's biggest pattern trends - design inspired by the earth's surface and shapes. Decorate with chic motifs featuring design and photo art depicting sediments, fossils, and other organic elements.
Decorate in the spirit of nature

With designs taking inspiration from our earth, you can easily create a home with a cozy atmosphere and a special focus on nature. The motifs, taking inspiration from nature, tie together three of this fall's big trend colors: earthy shades, blue, and green. Aerial photos of green fields; beautiful, blue patterns from petroleum; and photographs in muted, earthy shades are some of the designs that capture the style.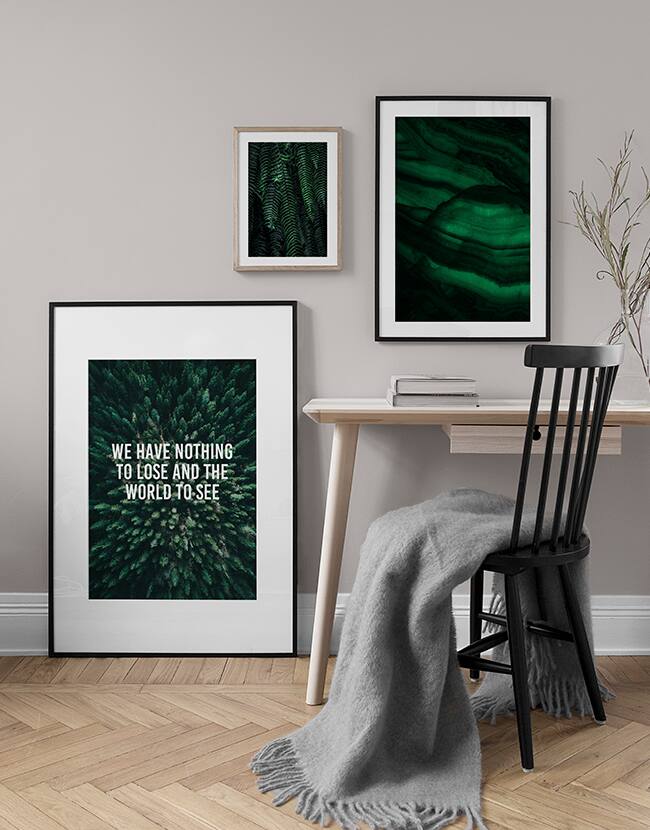 The style, known as Modern Eco, can be amplified by decorating with oak frames and light-colored furniture, in order to create a tranquil home with inspiration from nature. Combine photo art with inspirational typography prints for the perfect mix on your gallery wall.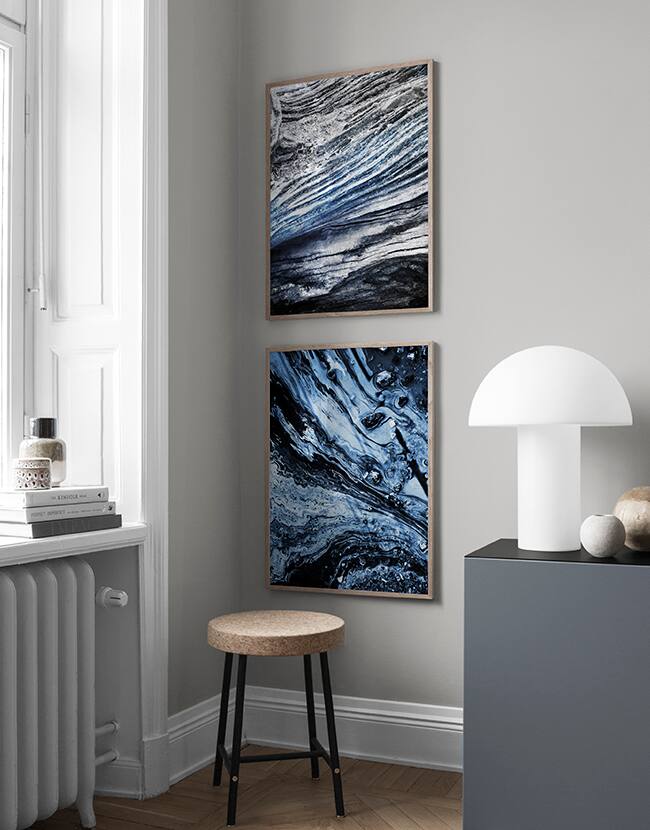 There is no planet B
The modern design style is right on point, and it's time to show appreciation for our planet, both through beautiful wall art, and of course through positive actions to care for it. Did you know that we plant two trees for every tree used in the production of our posters? Additionally, all our posters are printed on environmentally certified paper. Read more about how to care for the environment here.