INSPIRATION
MAKE YOUR WALLS POP LIKE CHAMPAGNE
The party starts here! Be inspired by the designs that will make your walls pop like champagne. Here's how to amp up the New Year mood at home.
The countdown to the new year has begun, and we're decorating for a party! With the year's most festive day just around the corner, get the perfect look with champagne, glitter, and glam - without having to stress or drain your bank account.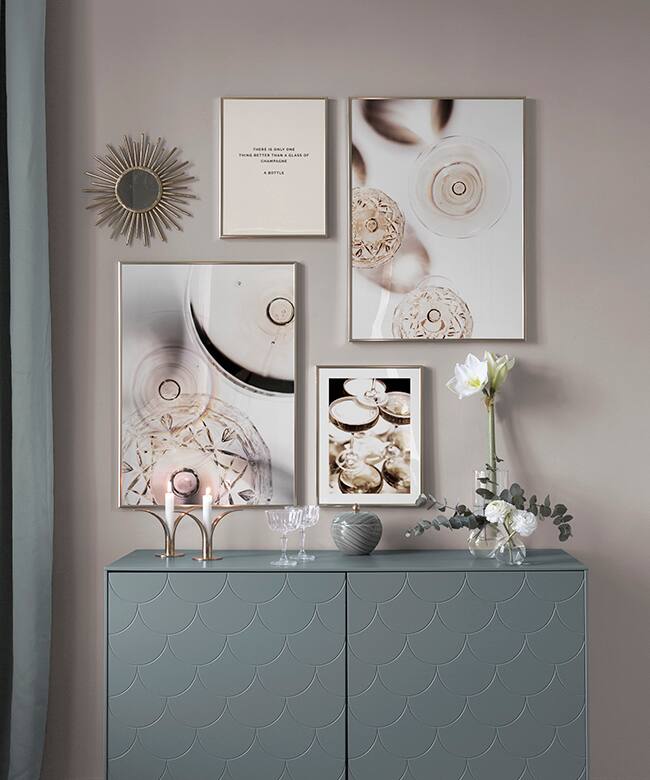 Attractive photo art, balloon motifs, and festive typography prints is the perfect way to invite the spirit of New Year's into your home. Pair your designs with gold frames and match with lively balloons and glitter as the stroke of midnight approaches. An unforgettable way to style for an unforgettable ending to the past year - and an equally magical beginning to 2019.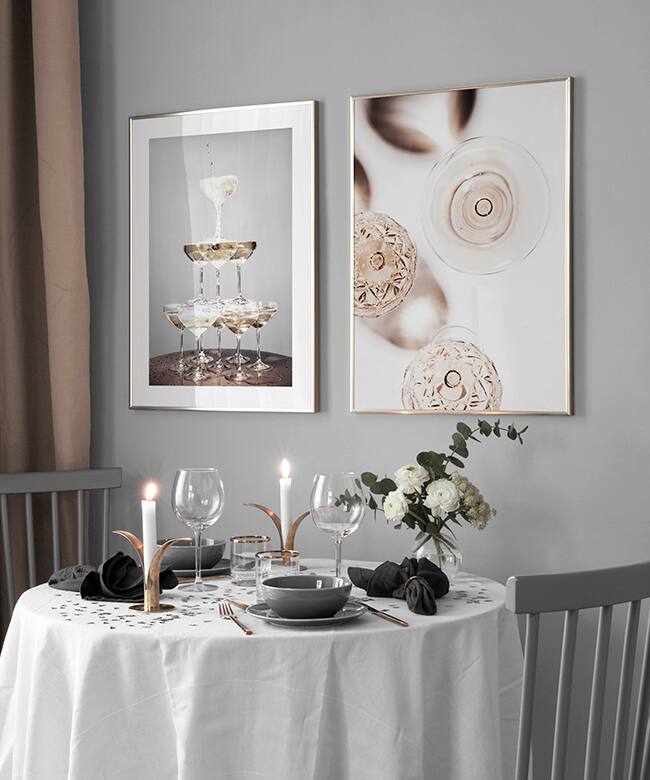 While counting down the days until 2019, seize the opportunity to shop for designs that are sure to add luxe to your New Year's party, or simply a little festivity to the everyday. Here are our favorite motifs: