INSPIRATION
Making of: Studio Amara
Where the old meets the new. Join us behind the scenes of Studio Amara – a new photo collection by Desenio.
Studio Amara celebrates the merging of past and present, tradition and innovation. To capture the sensation of time standing still, a creative team from Desenio's Design Studio travelled to Marrakech, Morocco, where ancient architecture and rich colors leave onlookers in awe.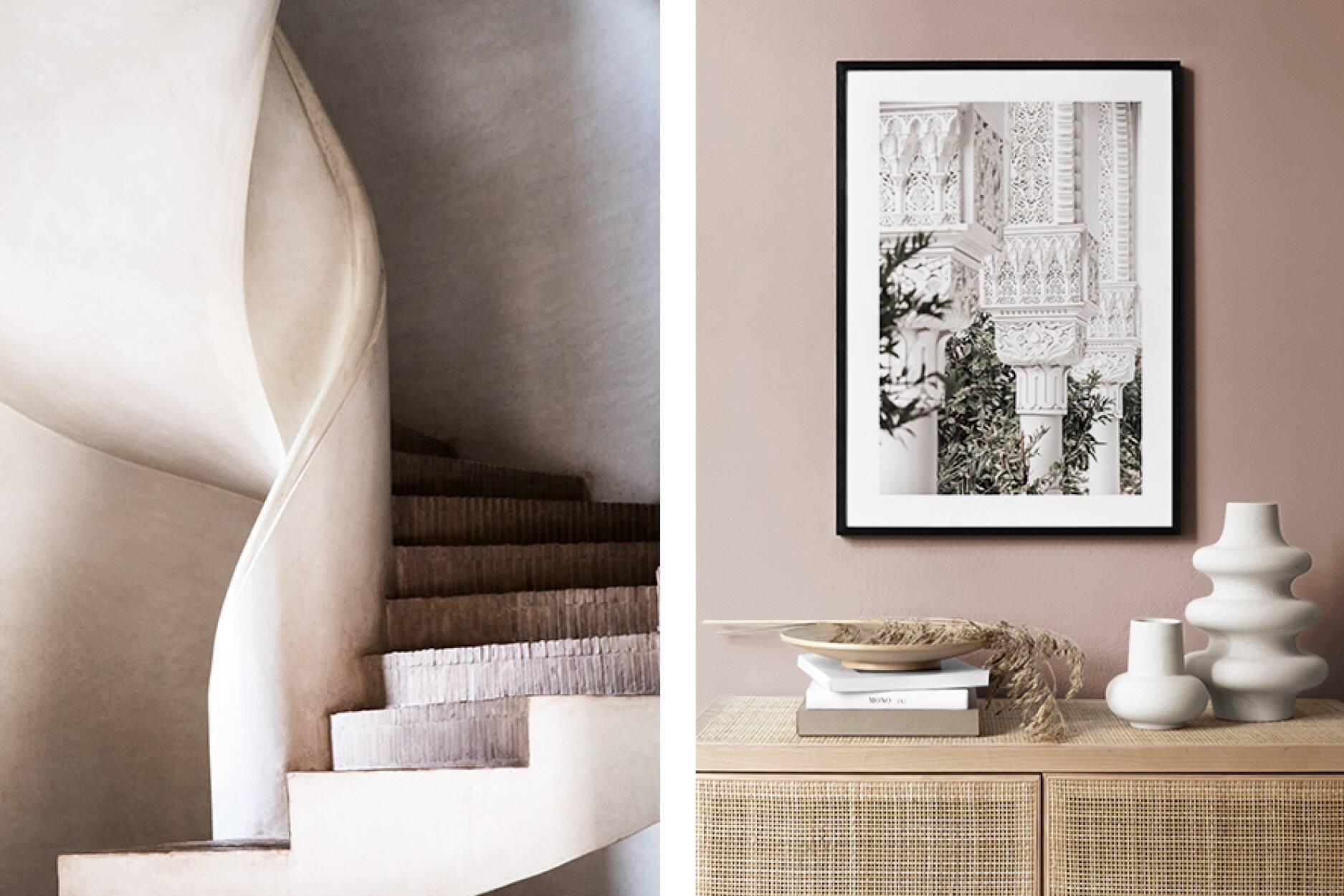 Besides being rich in color, the mystical buildings in Marrakech are full of detail. Horseshoe arches, decorative honeycombed vaults and domed ceilings are all characteristics of Moorish architecture, as are arabesques, geometric shapes and decorative calligraphy.

– Traditional crafts, handmade objects and materials such as clay and stone are dominating the design world right now, as are rounded shapes and warm pinks, says Desenio's Chief Design Officer Annica Wallin.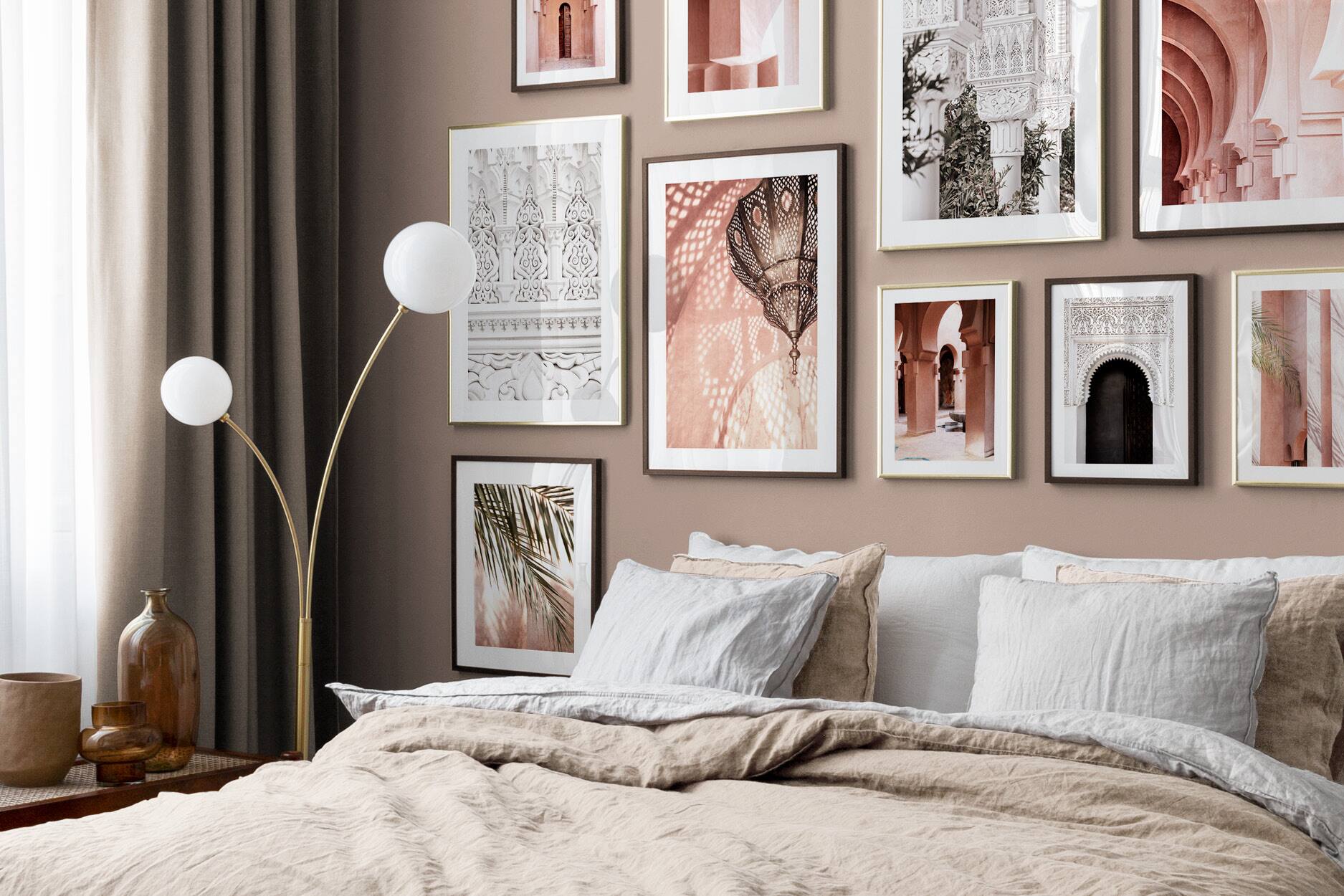 Studio Amara tells the story of a mystical place where beauty is all around and a rich legacy lives on. This collection honours a heritage of rich colors, opulent materials and iconic curves that influence architects and designers to this day.

– Marrakech is known for its rich heritage and mystical atmosphere. The ancient architecture and abundance of magnificent buildings made Marrakech the perfect setting to create this collection. Amara is an Arabic name meaning eternal beauty, which really sums up this collection in a perfect way, says Annica Wallin.