INSPIRATION
MODERN MONOCHROME
A neutral colour palette never goes out of style. Decorate your walls with classic black and white photography, line art and thought-provoking quotes to create a stylish gallery wall.
Achieving that chic, modern look is much easier than it seems. Sticking to a neutral colour palette brings a serene vibe to your space and leaves room to just be. Go back to basics and enjoy the peace that comes with it! Here are our three must-haves to create this look.

CLASSIC PHOTOGRAPHY
Is there anything more intriguing than an old photograph? Photo Art is a great way to add som personality and attitude to your walls. Try mixing some black and white Photo Art with your own personal photographs edited in the same style.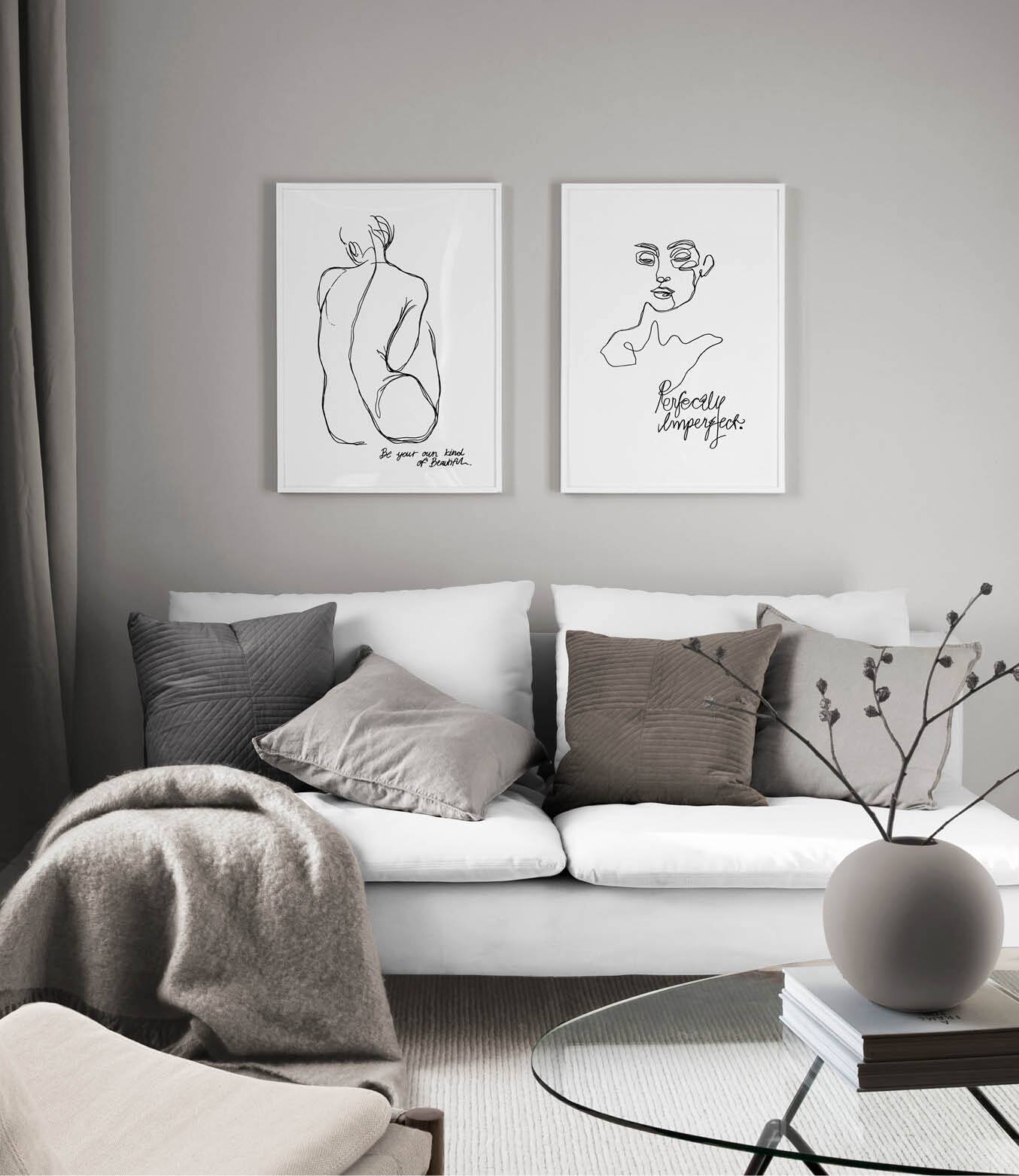 LINE ART
Line Art as a technique is a strong trend this year, a minimalist art form that is really striking! These abstract motifs bring a modern feel to your gallery wall but also look great on their own!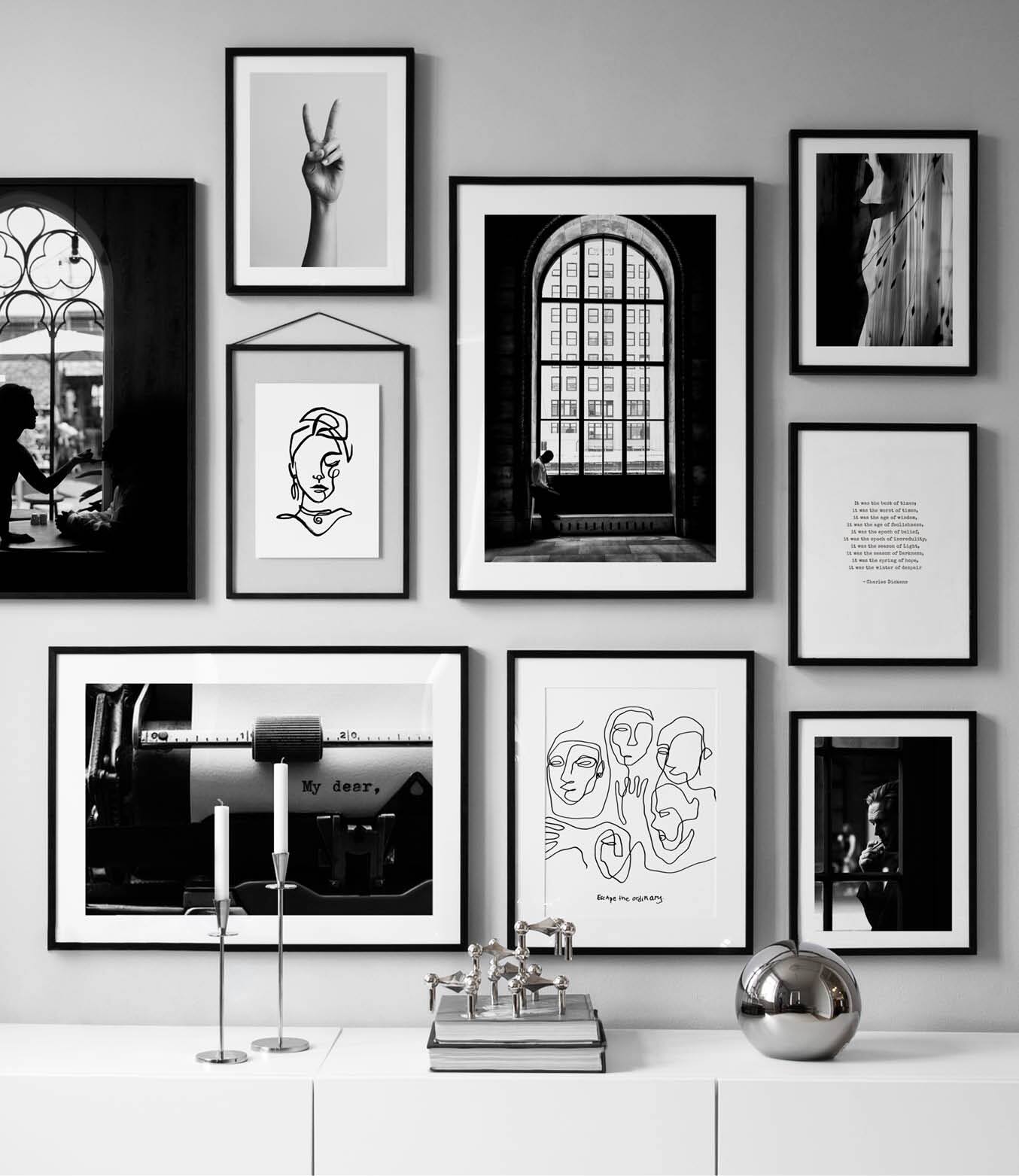 INSPIRING QUOTES
Whether your feeling high or low, a good quote is a great reminder of the things that matter. Choose quotes that speak to you and let them inspire your day-to-day life.

[ARTNR=12099] [ARTNR=12297] [ARTNR='12359'] [ARTNR='12360'] [ARTNR='12289'] [ARTNR='12334'] [ARTNR='12288'] [ARTNR='12292'] [ARTNR='12363'] [ARTNR='12343'] [ARTNR='12291'] [ARTNR='12358'] [ARTNR='12300']