INSPIRATION
Nature's calling
Give your gallery wall a dynamic look with lively photo art in earth-tone colors. We are inspired by the Scandinavian style, this time with focus on animals and nature.
When decorating, a sense of balance is always at the forefront of the design. This week, we're highlighting the Scandinavian design style with focus on enchanting photo art in the form of animals and nature. To balance out the spirited vibe in these, we're keeping the motifs to earthy and black and white shades. The calm tones of brown, gray, and beige go perfectly with a Scandinavian style, while the designs themselves add life and movement.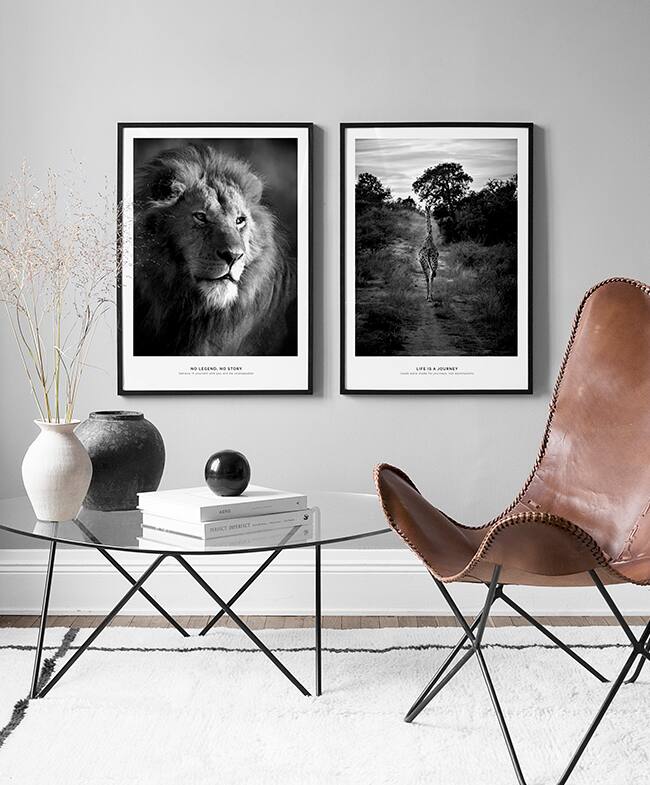 Many of us are on the lookout for elements that ground and balance us, and that's where nature never fails. When decorating with photos featuring animals and landscapes, we're reminded of how much bigger than ourselves our world is. Whether you're drawn to the pride of the grasslands or loyal livestock, we're finding inspiration from the life and dynamic of animals.