INSPIRATION
Feminism- Style with empowering girl power statements
Style your home in true girl power-spirit! The photo above received a like-record when we posted it on Instagram, which strengthens the impression that equality is an issue close to our hearts.
Take a stand for feminism by styling your home with gorgeous posters carrying an important statement: men and women deserve equal rights.
Our feminist posters and prints with girl power quotes feature the colors black, white, and pink: a pretty decor element that simultaneously shares an important message.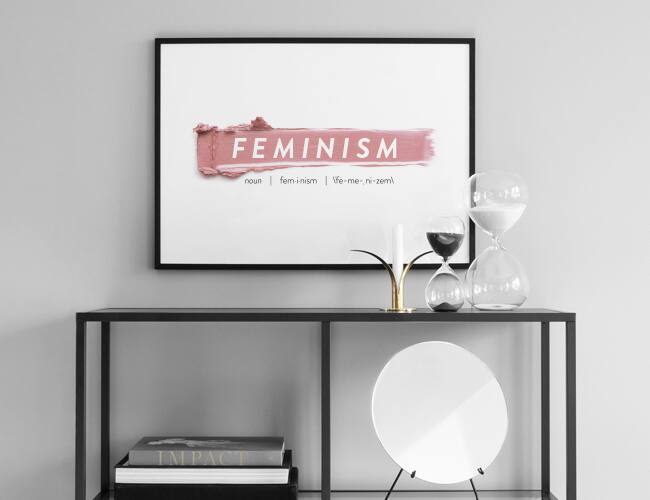 Feminist: "someone who believes in the social, political and economic equality of the sexes"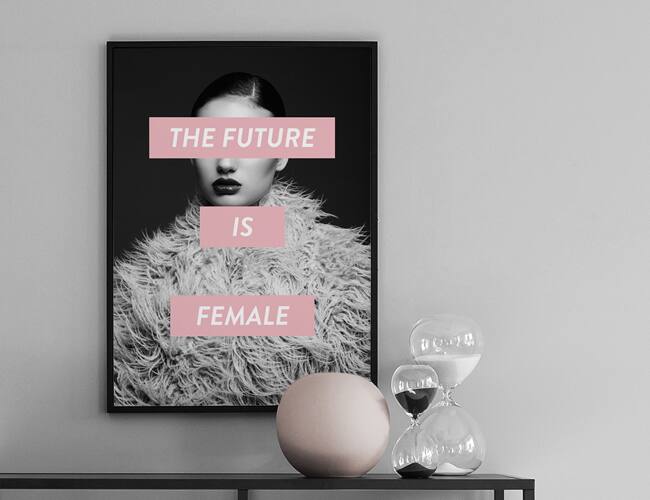 ''The Future is Female'' has become somewhat of a slogan for the feminist movement.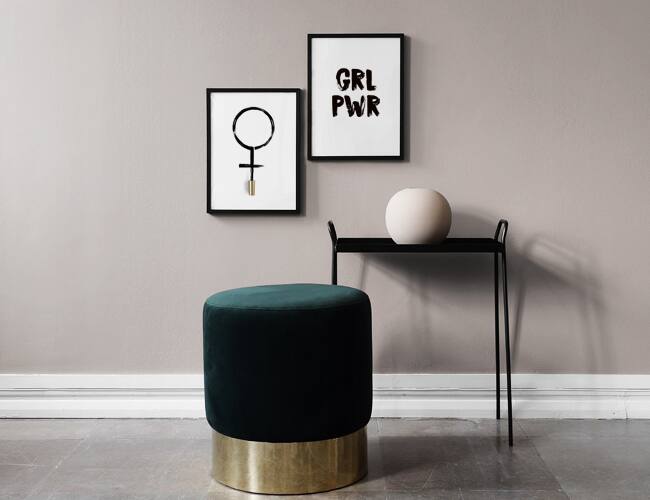 The expression "girl power" was coined already during the 90s, but feels more current than ever! T-shirts with feminist expressions, tattoos, feminist quotes and of course posters - we encourage everything that helps spread the message of equality.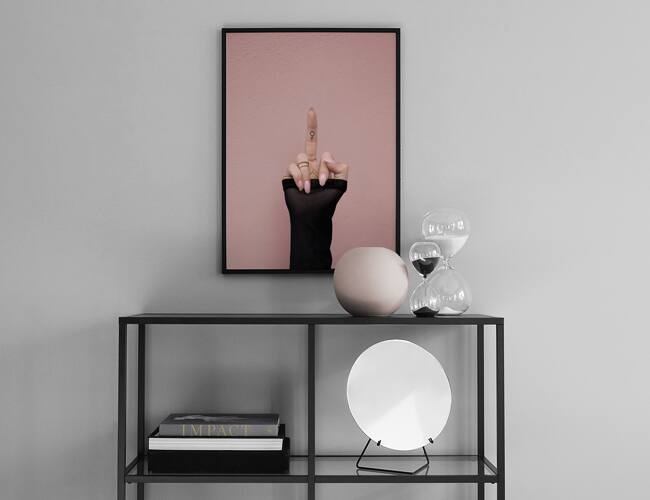 In a world of an increasingly educated population, and with technology that simplifies the process of informing and educating, it feels natural for more of us to stand up for feminism and continue the fight for everyone's equal value.
The obvious debate concerning feminism is immensely important, and to spread this strong message through posters as part of your interior decor feels on point. These powerful posters can easily be combined to create a photo collage that exudes feminism.


Create your own "Wall of Female":