INSPIRATION
The art of making your walls more personal
What's your favorite saying? Let the walls in your home represent who you are as a person - what you stand for and the mottos you live by. Typography prints with important messages and humorous quotes give your home a personal stamp that reflects you as an individual.
Forget anything related to carpe diem - now the focus is on bold, personal quotes! A home reflects the person that lives there, in everything from the choice of wall color to accessories, and of course the wall art. Make space in your decor for your favorite quotes - they help with defining your intent, regardless of whether they are of a humorous nature, a reminder to wind down, or an empowering girl-power quote!


Empowerment quotes, present moment affirmations, or funny quotes; all are equally effective in adding that personal touch to your home's walls. Statement wall art complements other prints on a gallery wall nicely - mix nature motifs and photo art with bold quotes to create a refreshing mix of messages that reflect your personality.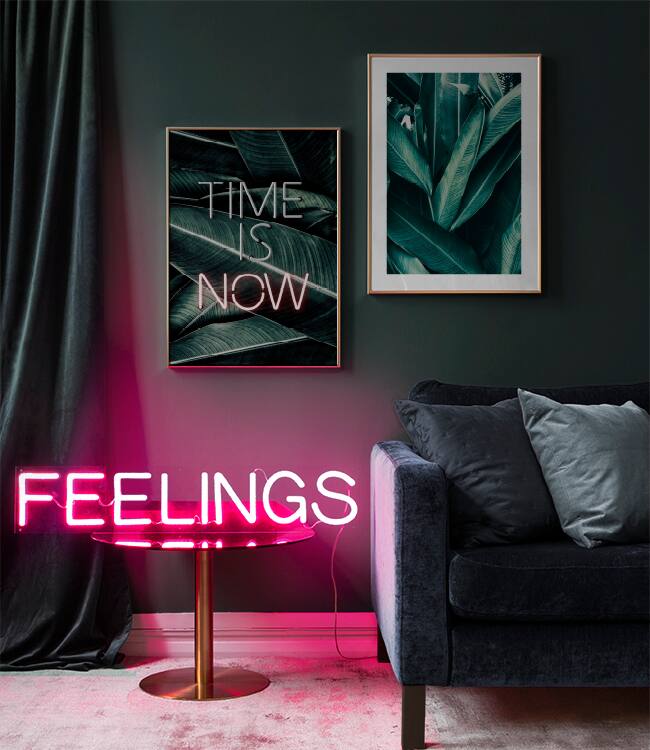 Typography prints go well with every design style, and display nicely in any room of the house. The Time is Now print above featuring a deeper message about being at peace with the past and instead living in the present, or the poster with text relating to tacos, go perfectly in a kitchen. Which typography prints will represent you?