INSPIRATION
Three rooms, three styles
No matter the room there's always a perfect print waiting to take place on you wall! Choosing different styles for different rooms will give every spot of your home it's own style.
The kitchen
Mixing light hearted quotes with illustrations of your favourite fruits and vegetables creates a nice backdrop for your kitchen table. The kitchen is a place for family and friends so choose prints that start conversation and make you giggle.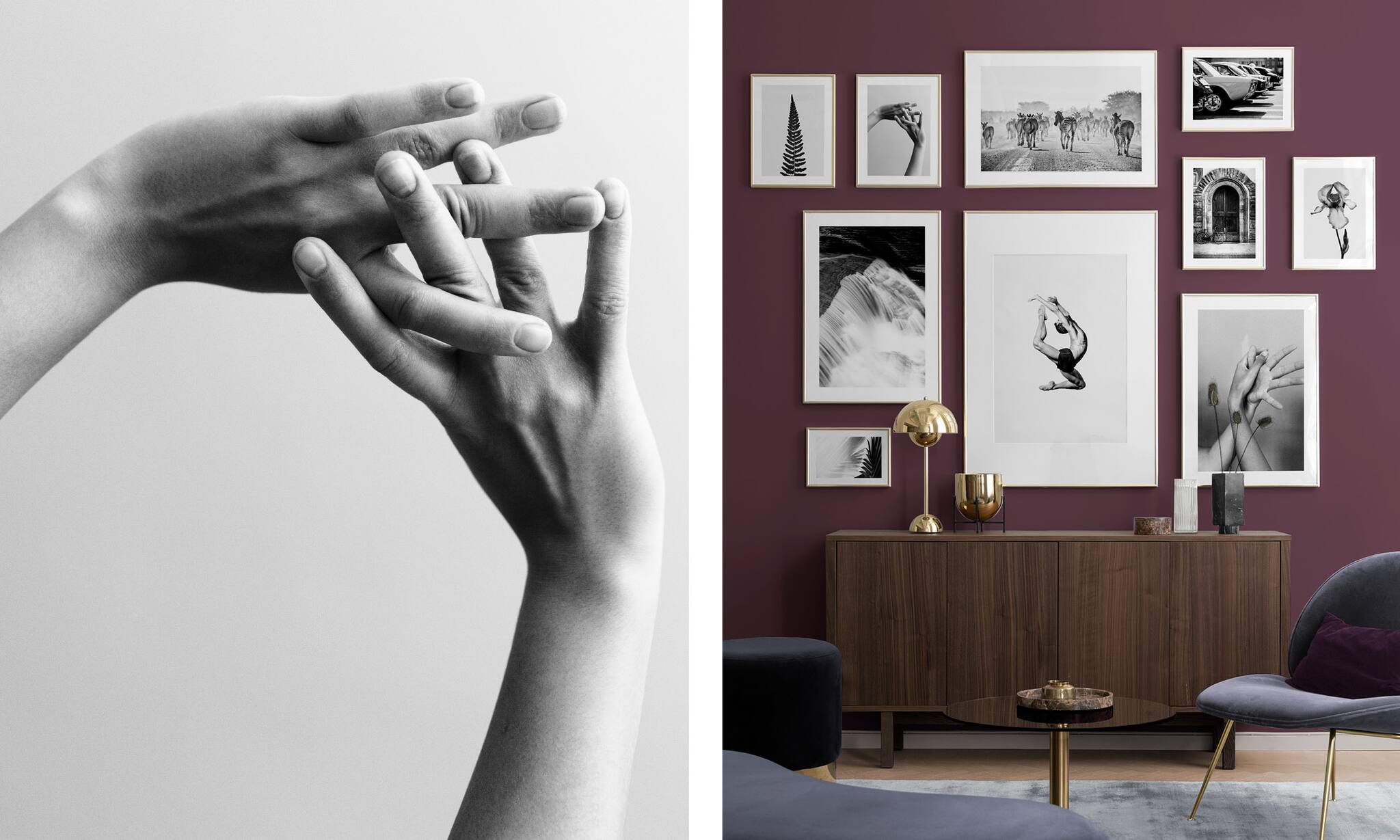 The living room
A place to put your feet up, the living room is all about relaxing. We love a gallery wall above a sofa but there are plenty of places in a living room that can be decorated with art. Try hanging a gallery wall above a sideboard or on a wall that could use som colour. When it comes to choosing the prints, for the living room we encourage you to let your personal style shine through. Monochrome photo art is a classic style that works well with all colours.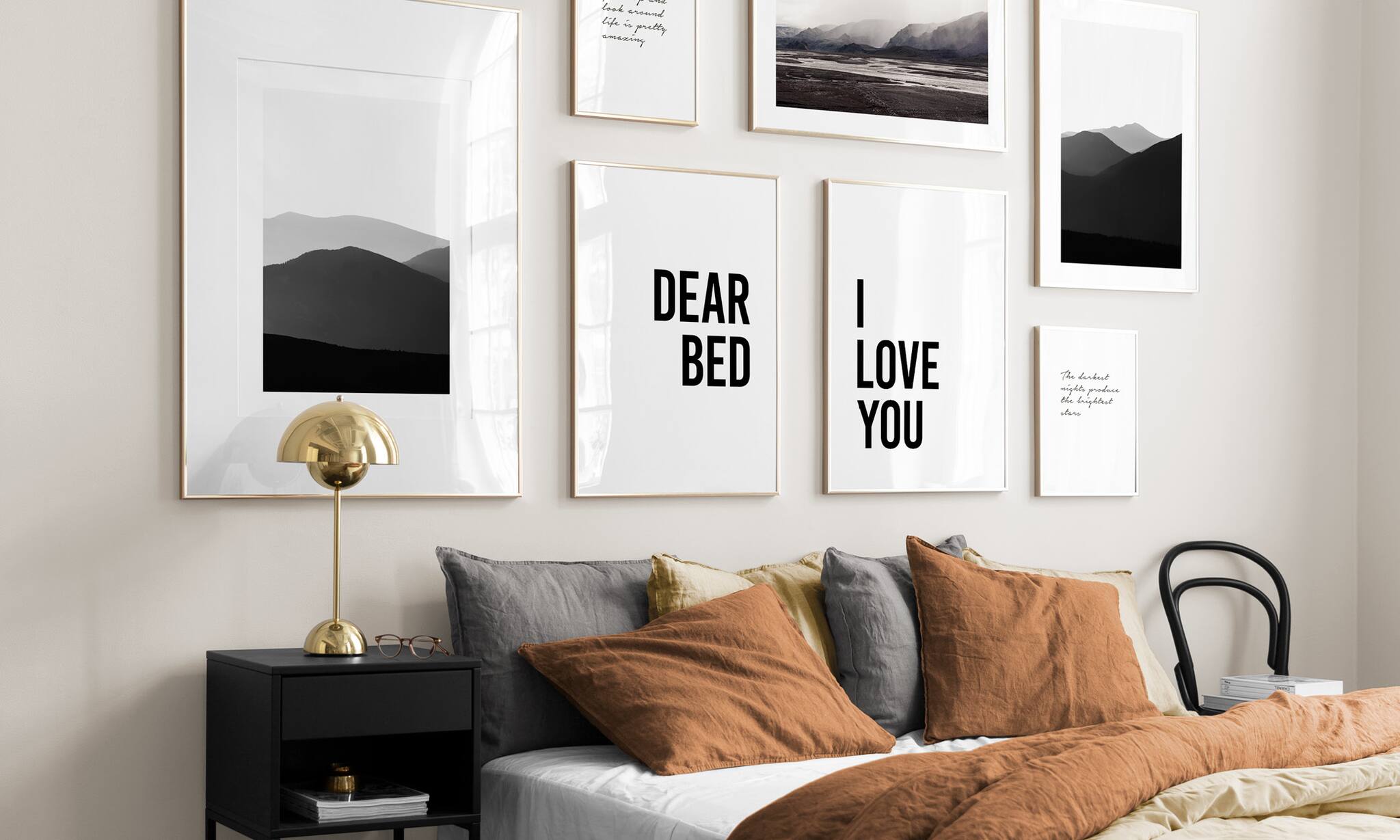 The bedroom
Choosing a calm colour palette for your bedroom can make all the difference, and that includes which prints you hang on your bedroom walls! Photo art featuring nature paired with kind quotes are great choices for this room. Choosing a few, muted shades of calming colours will ensure a calming ambience that encourages rest.