INSPIRATION
Walls with a personal flair & how to achieve them!
We are finally launching two unique poster series featuring the alphabet, with graphical letters from A-Z! With the help of these prints, it's a breeze to add a personal touch to your home. Continue reading for inspiration.
The alphabet and its letters have steadily become a popular detail in interior design, and can be seen in homes everywhere, and in a multitude of decor styles. Desenio has now launched two unique series featuring the alphabet, from A-Z. The letters can either be displayed individually, or together to form a word or name.

Introducing first…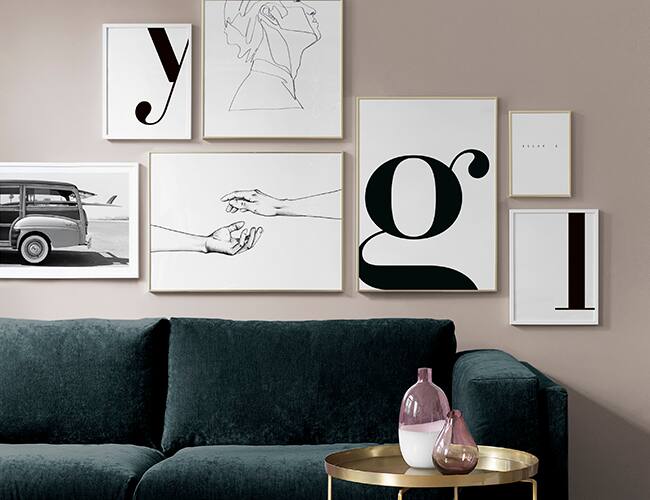 .. a modern and stylistic alphabet with black letters set against a white background. We are greeted by straight lines and the simple contrast of black fonts paired with crisp white. These graphic letters go equally well in a Scandinavian style interior with an abundance of white combined with raw shades in grayscale, as with the season's trendiest pastels infused with touches of romance. You simply cannot go wrong with a black and white alphabet or black & white typography!

Tip: Embellish your hallway with a poster featuring the first letter of your last name, and pair with a favorite plant to get a room that is definitely a reflection of you and your style!


Shop now:


And secondly…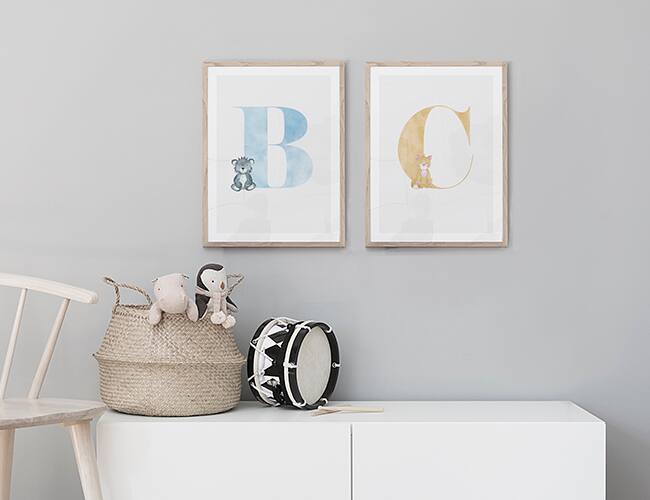 ... an alphabet painted with all the colors of the rainbow, and featuring playful watercolor letters and small animals corresponding to each letter. Each letter is painted in a different color, and all of these colorful letters share the sense of the watercolor paint still being present on the poster.
Style your kids' bedrooms with these playful letters either displayed on their own, or why not give your decor a practical use by combining letters to form words such as play and fun?

Shop now: