INTERVIEW
An interview with Molly-Mae Hague
Introducing our official UK Ambassador for 2021, Molly-Mae Hague!
Molly-Mae has created a collection of prints exclusively for Desenio. We sat down with Molly-Mae to get to know her and find out more about her collection.
How has the UK lockdown changed your relationship with your home?
I have always been someone who loves spending time at home. So when we first went into lockdown, I really took advantage of the time to be at home with no plans - and I actually really enjoyed it! We had so much more time to finalize all the little things in our home that we wanted to do that would usually be put off. Much to mine and everyone else's surprise, I spent more time cooking in the kitchen! With all its ups and downs, the lockdown has definitely made me feel even more grateful to live in an apartment that I love.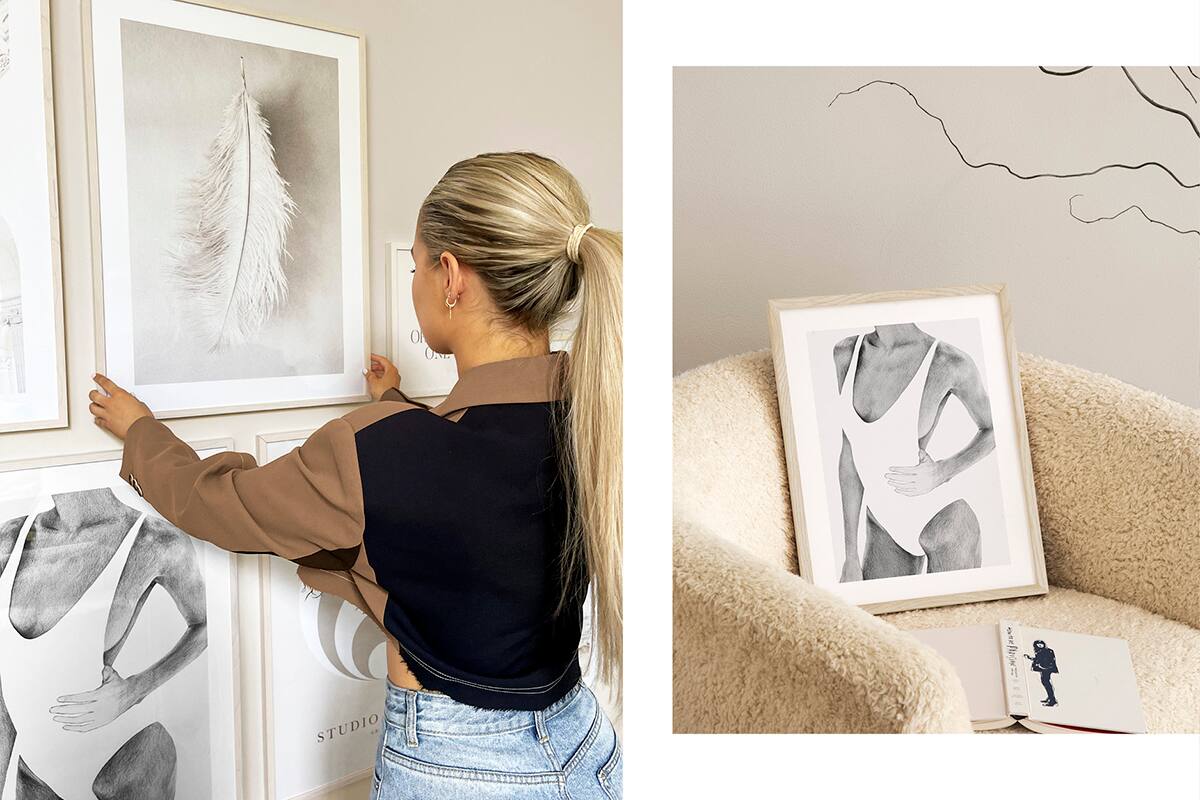 What does "feeling at home" mean to you?
To me, feeling at home means being able to take off my makeup, get in comfy clothes and feel cozy and relaxed. I am all about creating a nice ambience to really get that at-home next level of coziness. In our apartment, there's always an endless supply of candles, bath oils, and comfy pajamas ready for watching movies on rainy days.
Between yourself and Tommy, who has the biggest say in how you style your home?
Luckily Tommy is very laid-back with interior design and lets me handle it! I'm always coming up with interior design ideas so I'd definitely say that I have the creative lead. That said, we do decide on the bigger purchases like furniture together.
How would you define your interior style - would you say that it is comparable to your taste for fashion?
I have never been someone who wears lots of bright colors - I'm much more the kind of person who wears natural tones. If you look at my Instagram, I try to keep everything quite tonal and that's definitely the theme with my interiors, too. I'd say that in my home I go for timeless rather than trend, so even though my style might evolve, it's always going to be within the same color palette - greys, beiges, creams, and black and white.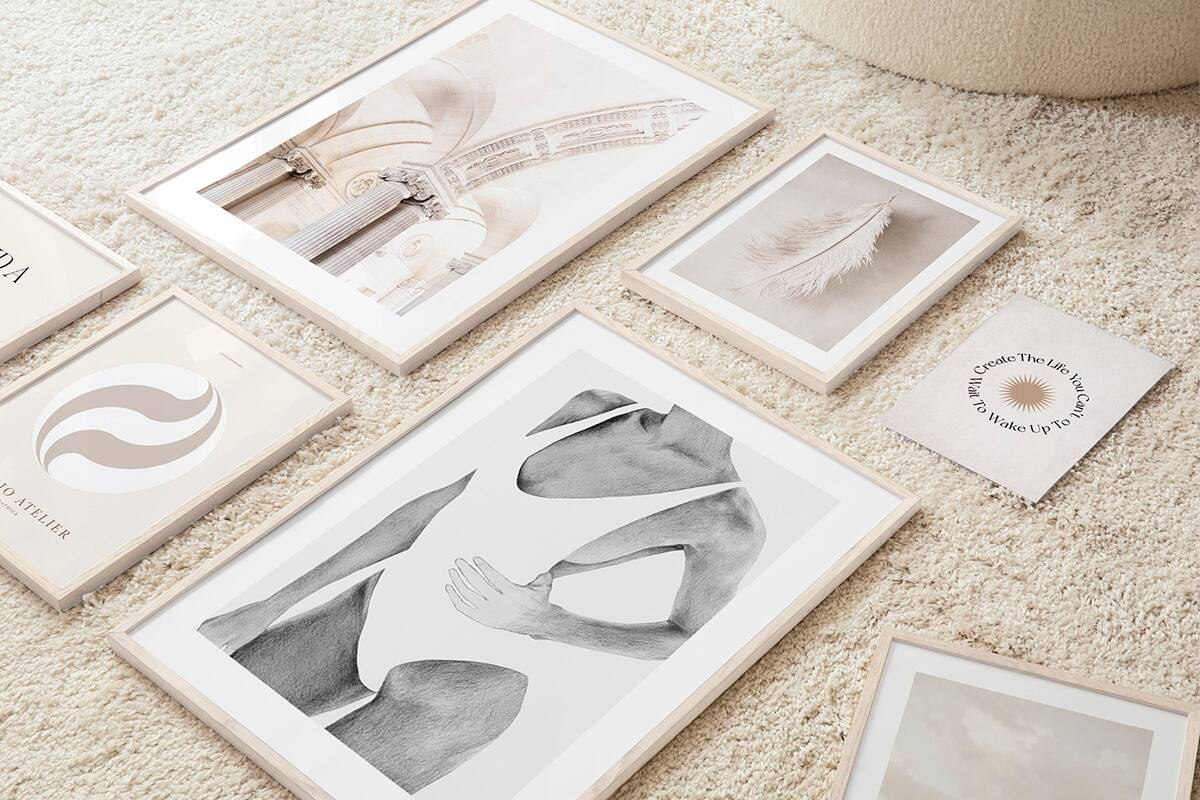 What top tips would you offer anybody styling the interior of their first home?
I love making mood boards! They're great when you're needing a little bit of inspiration or even just some help in bringing your ideas together. I have boards for every corner I've designed in my home!
Have you ever had any interior design disasters?!
I don't think I'd say design disaster but I definitely had some questionable accessories in my room that I cringe looking back at!
Your home always looks amazing on social media - do you have any top tips for making your home the perfect background for Instagram shots?
Natural lighting is key when it comes to getting the perfect shot. My apartment has lots of windows so when the sunlight hits the room it looks so homely - you can also use mirrors to make the light hit the right corners of the room.
Why did you choose to partner with Desenio?
I've always loved having Desenio prints in my home - they're so easy to choose, and I can change them up whenever I want. I think they really complete my interiors. Since I'm so into interior design, it was a really natural choice to pair up with Desenio to create my own collection.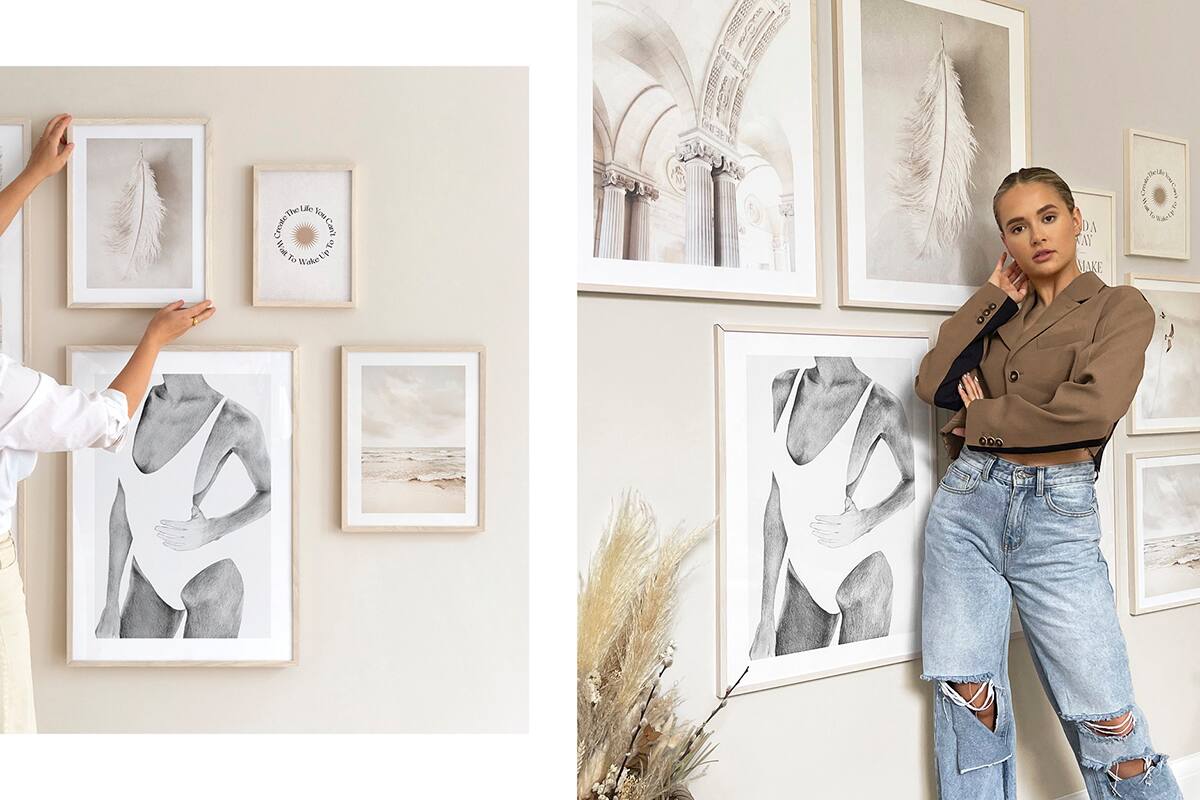 What can we expect to see in your new collection with Desenio - what vibe did you try to go for?
I've stayed very true to my own style and went with quite a tonal color palette with small color accents. I think the style is really fresh and soft without being super feminine either.
How did you work with the Desenio Design Studio on the collection?
It was a really collaborative process, the Design Studio were so helpful and gave me so much inspiration. I'm a very visual person, so being able to see and choose between the various styles was really helpful for me and helped me bring my vision to life in a really natural way.
How do you plan to style the prints for your collection in your own home?
I think I would like to refresh some of my gallery walls and maybe introduce art to some new areas of my home.