INTERVIEW
Behind the art: Lars Wallin for Desenio
Art meets fashion in this limited collection Lars Wallin for Desenio, featuring unique illustrations by the iconic Lars Wallin, who is celebrating 30 years as a couture designer this year.
This September, we are proud to announce the launch of Lars Wallin for Desenio! Our limited edition collection where art meets fashion features unique illustrations by iconic designer Lars Wallin. Known for his couture designs dressing royalty and artists, Wallin celebrates 30 years as a designer this year. His signature style of merging timeless designs with high fashion makes him a true icon in the fashion world.
– For me, fashion is a way to express myself. I use clothes as a way to tell a story, says Lars Wallin.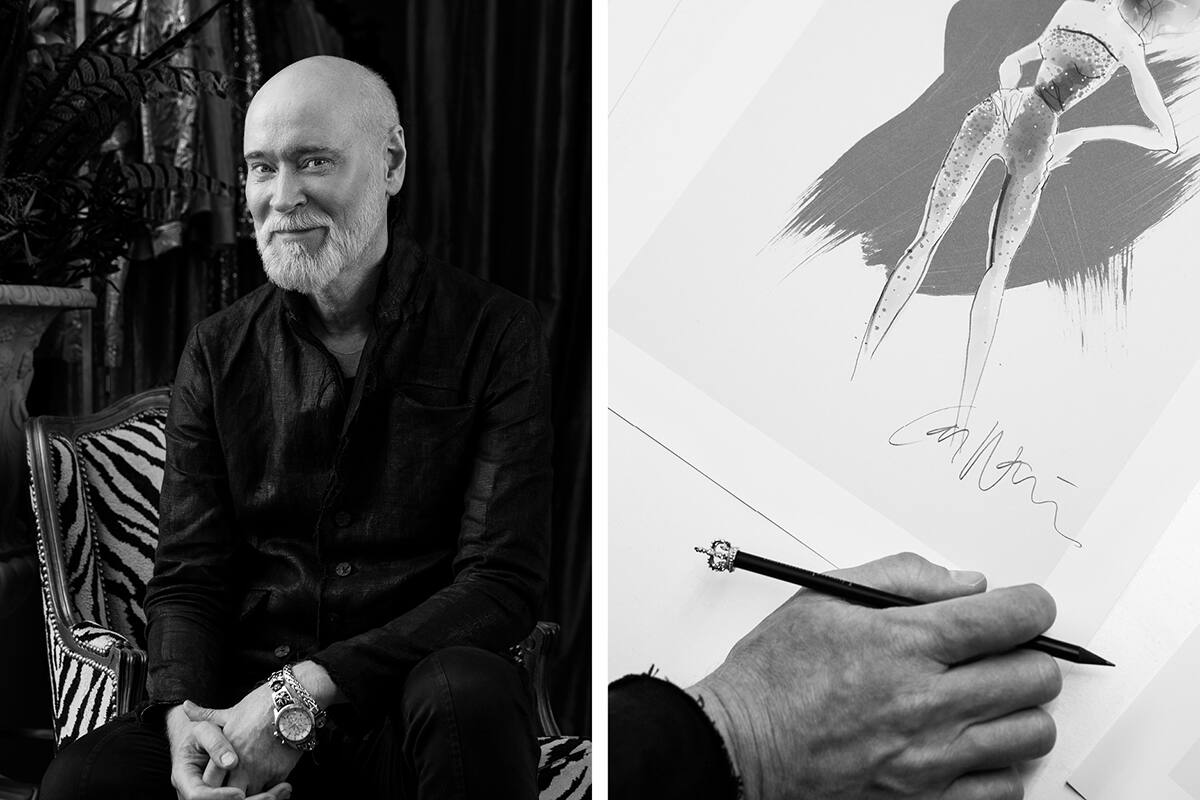 The illustrations are inspired by some of Lars Wallin's most memorable creations, in this season's color palette.
– Revisiting my favorite past creations has been a really fun process. For this collection I wanted to show my love and passion for couture, and to look back on some of the most glamorous creations of my career, says Wallin.

Lars Wallin grew up in the municipality Hökåsen, just outside of Västerås in central Sweden. Growing up in a small town in the 60s and 70s, the world of fashion was unknown to him. It was the Swedish TV show Modejournalen, led by renowned fashion journalist Ingrid Schrewelius, that first opened his eyes to the fashion industry.
– When I was 13 years old I read about Beckmans College of Design in a teen magazine and decided I was going to study there and become a fashion designer.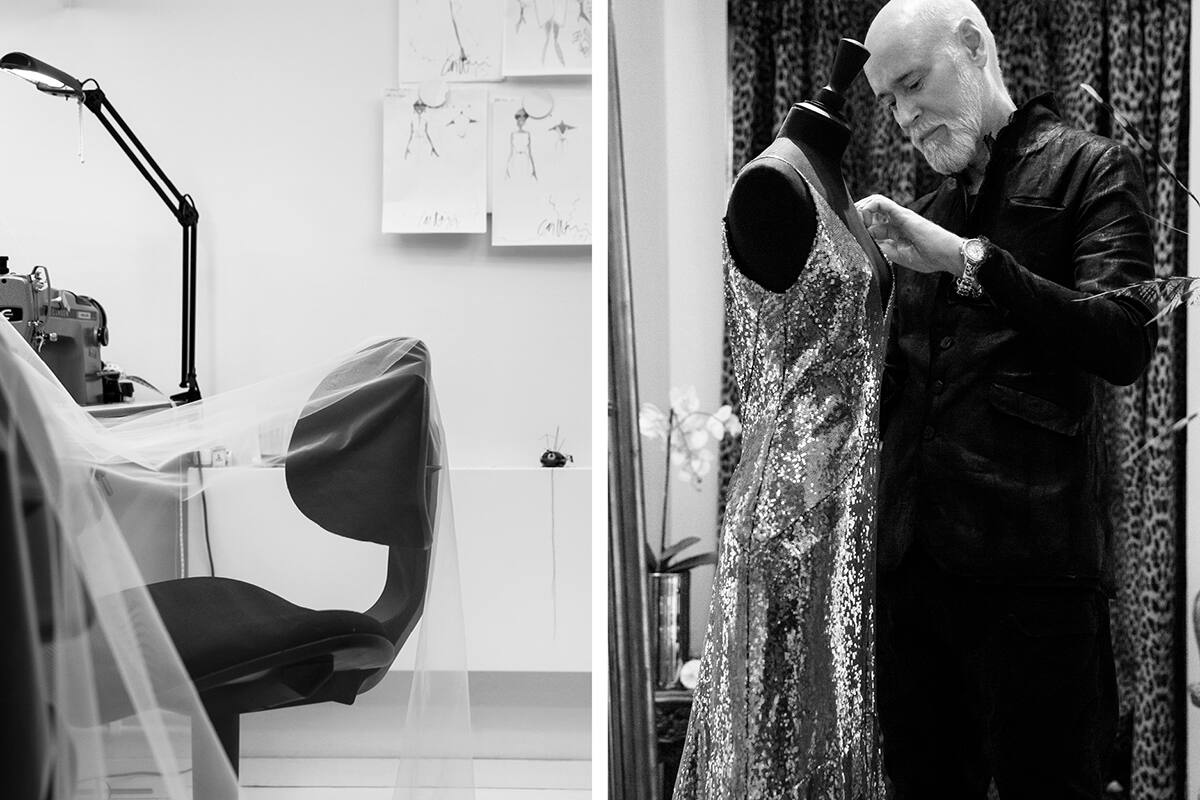 Lars Wallin's childhood dreams did indeed come true, with reality even outdoing the hopes he had for his future. Reaching the milestone of 30 years as a designer has given him the opportunity to look back on his career.
– I really can't believe it, the years have flown by so fast. When writing my autobiography [called Avklädd in Swedish, meaning 'undressed'] I really had time to think about everything I've experienced and all the amazing opportunities I've had. One of the best things that comes with age is the confidence you develop.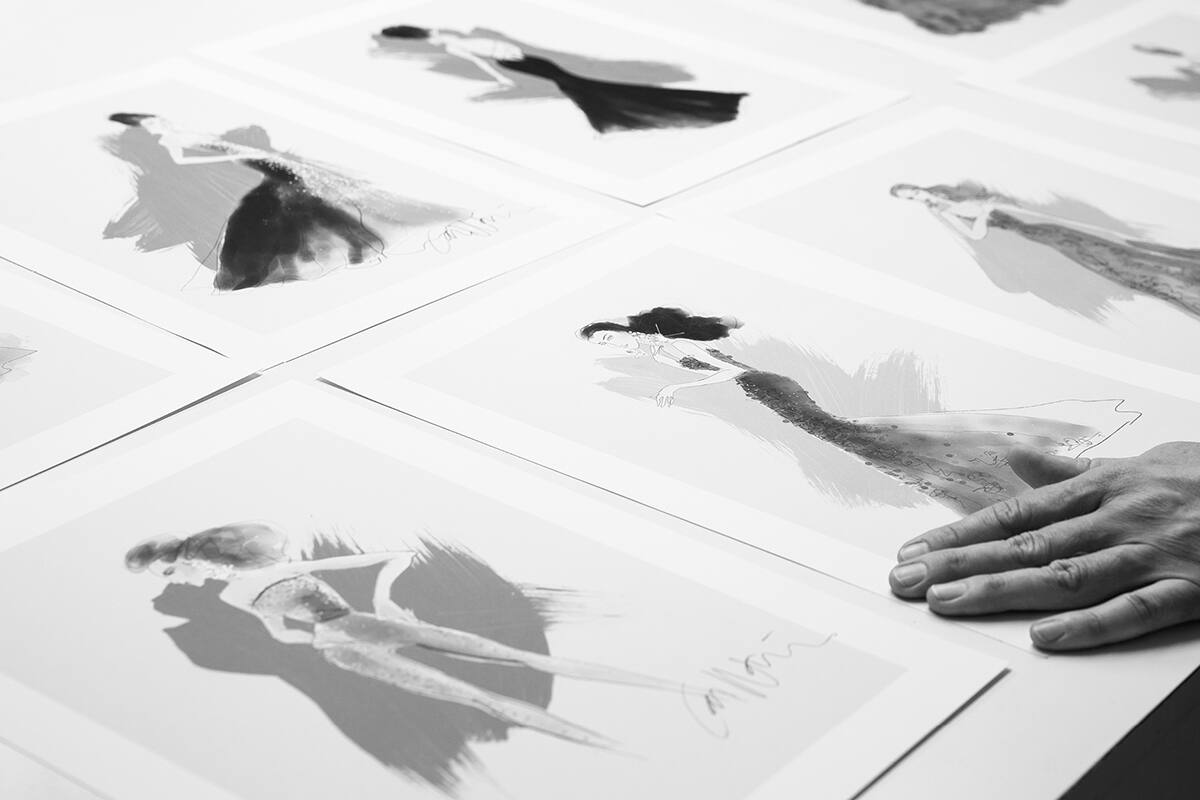 The collection Lars Wallin for Desenio gives fashion lovers a chance to decorate their walls with beautiful illustrations sketched by the iconic designer himself.
– I like to think of my work as timeless but with that little special something. My designs are created for the female body, the creations are feminine and glamorous, but still have attitude.