INTERVIEW
Ëlodie x Desenio – An exclusive collection of fashion illustrations
Together with one of France's foremost fashion illustrators, Desenio presents a unique collection were fashion meets romance and girl power.
Ëlodie x Desenio is a unique collection, developed in collaboration with one of France's leading fashion illustrators. The collection is made up of 12 designs in Ëlodie's original style, exclusively illustrated for Desenio.

"Ëlodie has created many acclaimed fashion and beauty illustrations and has a large portfolio from collaborations with several world-leading brands. She possesses remarkable artistry and tonality, which feel like a perfect match for us and our female demographic. We are very proud to finally be able to present the results," says Annica Wallin, Creative Director at Desenio.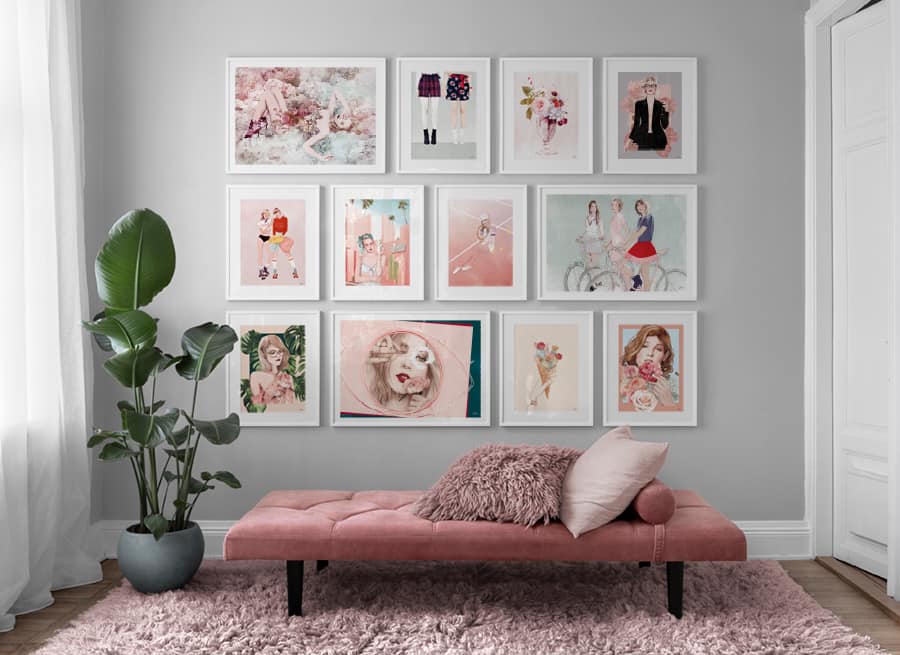 Fashion and girl power is in the spotlight in this collection, which flirts with the 70s, romance, and athleticism. Detailed flowers in combination with pink shades are common elements in the collection, which together with muted pastels and contrasting colors harmonize with Ëlodie's signature style. Many of the motifs also portray a playfulness, with touches of nostalgia from Ëlodie's childhood.

Ëlodie is foremostly known for her feminine, delicate illustrations that mirror her fascination with fashion, and often feature women. She likes to use classic tools like pencil, ink and watercolor but also digital tools to enhance and bring her art to the next level.

Ëlodie is a French freelance illustrator, whose extensive portfolio includes both fashion and beauty. Today, Ëlodie lives in Paris, and has since the inception of her career worked with Nina Ricci, Stella McCartney, and Ladurée, in addition to a multitude of magazines from around the world.