INTERVIEW
Get to know British artist Henry Rivers
Our Handpicked category is now joined by talented artist Henry Rivers, who through his graphical art illustrates cities from all over the world. Get to know Rivers, and continue reading to learn more about the process behind his art.
Henry Rivers is our latest addition to the Handpicked category, which offers posters created by a specially curated selection of artists. His signature style is graphical art in the form of illustrations of well-known places around the world.
The British illustrator grew up on the Isle of Wight, an island south of England, and after spending time in London, he decided to move back to a quieter spot, this time the French countryside.


An interest in art came to Rivers early in life, but it wasn't until after taking an architecture class that he created his niche through minimalist, graphical illustrations of cityscapes. When asked how he chooses the cities for his artworks, Rivers answers:
"A lot of the posters are based on places I visited, where there was a certain scene or atmosphere I wanted to capture. For example I fell in love with the 1930s Knippelsbro signal tower when visiting Copenhagen, and had to draw it. In Barcelona I was struck by how the Sagrada Familia stood out from almost everywhere in the city, dwarfing the other buildings.".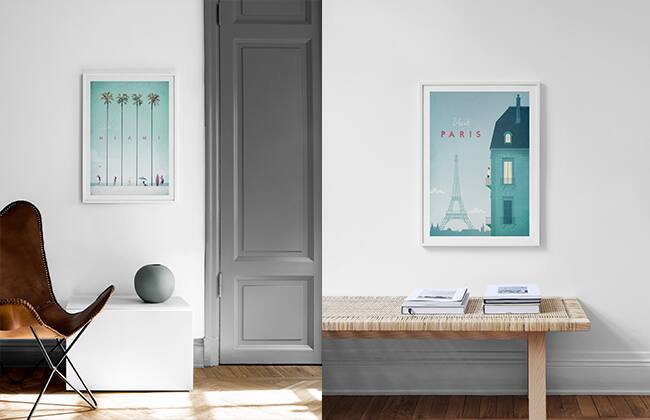 "I'd describe my art as minimalist. The process of reducing a scene down to a small number of essential elements is important to me."
Retro ads and photography are two major sources of inspiration for Rivers.
"Sometimes I see a photograph of a particular view and get an urge to draw it."
Although he describes his art as minimalist, the road to a finished design is a long one. The creative process starts with 20 or so smaller sketches before he starts drawing in larger format, in which more details are added. Then separate sketches are drawn to get the right look of e.g. materials of a building. After that, the last, digital stage is begun, in which, among other things, colors and textures are worked out and polished until he is satisfied.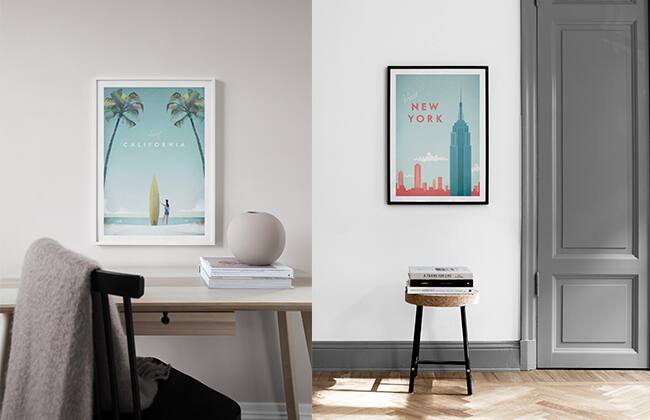 Rivers' plans for the future include continuing his "Travel Poster" series and creating more graphical illustrations that capture the essence of destinations around the world.
"When people buy one of my artworks because it reminds them of visiting the place, that makes me feel I've been successful."