INTERVIEW
Meet the artist: Ëlodie
Desenio's newest collection is a collaboration with French artist and illustrator Ëlodie. We asked her some questions about her work and life.
When did you start drawing?
I've been drawing for as long as I can remember! When I was a child I told everyone that I wanted to be a cartoonist when I grew up.


How was the process working with Desenio?
The process was really great! Everything was so organized and the people at Desenio were really responsive. First they gave me kind of a moodboard to understand the "feel" they wanted for the collection, but they let me have complete freedom in the creation which was so enjoyable. I started with creating some sketches and after the team at Desenio reviewed them, I started the final drawings and colorization in Photoshop.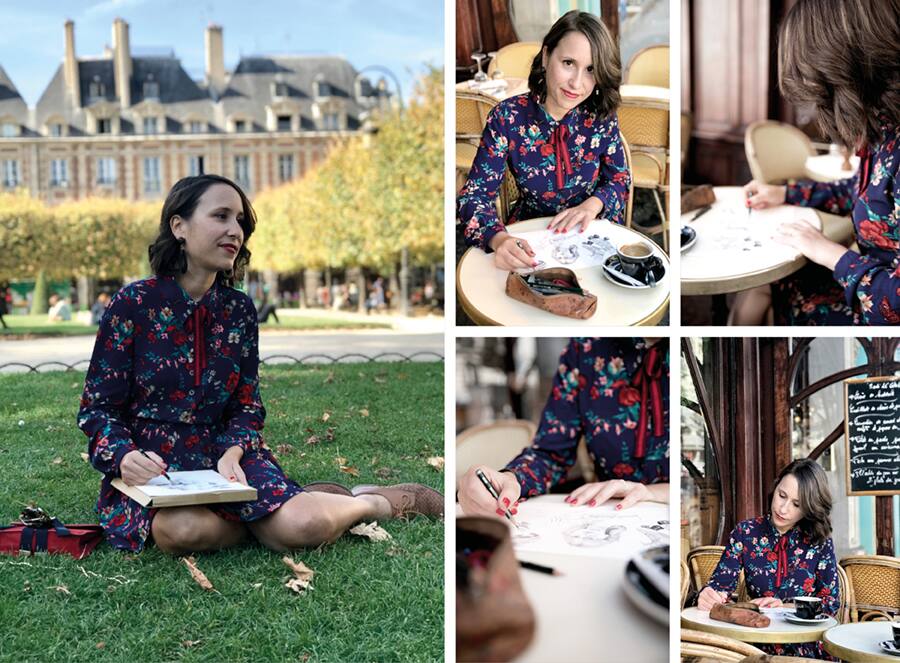 Can you describe the collection in three words?
Authentic - Elegant - Feminine


What are your favorite projects to work on?
It depends mainly on the clients and of the freedom they allow me and how much they trust me. But I love when I get to draw women and flowers in a poetic aesthetic.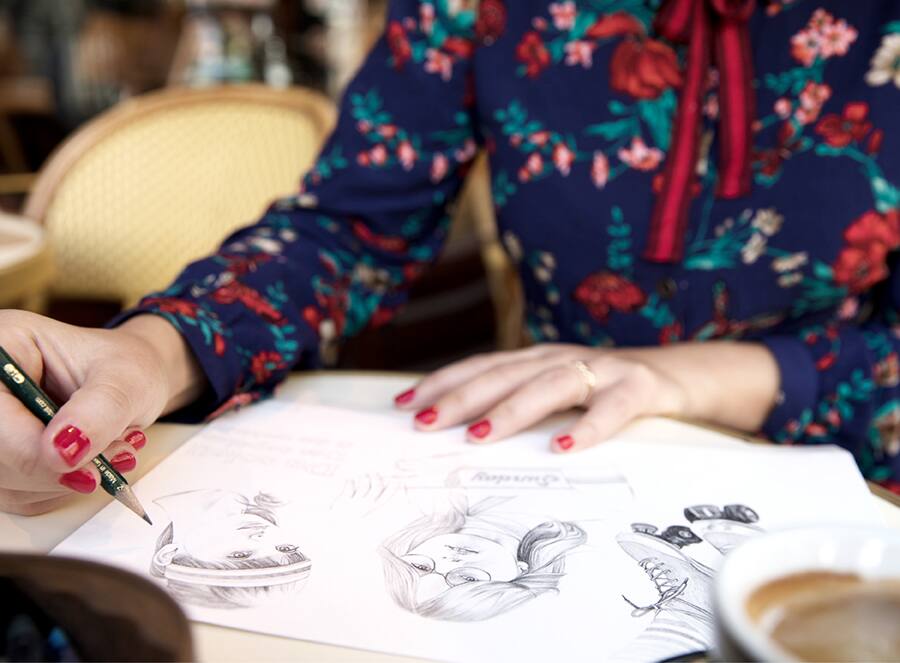 What are your favorite subjects to draw?
Definitely women, faces and beautiful flowers.


Where do you find inspiration for your art?
Inspiration is everywhere. Some of my favorite ways to be inspired are going to art exhibitions, going to the cinema, or just strolling along the streets of Paris. But the sixties is also such a source of inspiration and I like to reconnect with the emotions of my childhood sometimes.


Where do you find fashion inspiration?
I find my fashion inspiration mostly by following brands and bloggers that I like on social media.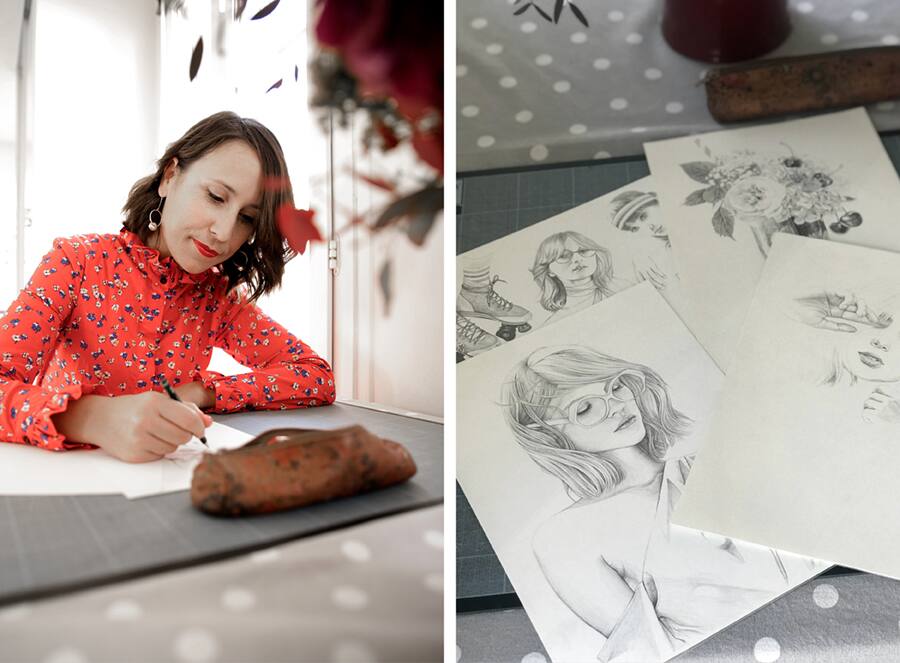 Who are your favorite artists right now?
Actually I'm more inspired by graphic design and photography right now. The work of Peter Lindbergh for example is really inspiring.


Do you have any favorite fashion brands?
Yes I do, and they are really parisian! Sézane and Claudie Pierlot are my favorite brands right now.