INTERVIEW
Meet the inspiration - an interview with Aylin König
Fashion blogger and influencer Aylin has been our inspiration, model and guide for our new collection Studio Stadtkind. We had a chat about her and her style.
When you started your Social media channels, did you think it would evolve into the career you have today?
When I started blogging I never thought that one day I could actually make money from it. Fashion and lifestyle have always been my passion and Instagram especially gave me the opportunity to exchange views and opinions with others about these topics. When it resonated with more and more people and I actually started the blog, I also had new client requests coming in, which then turned my hobby into a passion that luckily I can live off today.


When and how did your love of fashion begin?
I discovered my passion for fashion at the beginning of my college years in 2011. I majored in business, but had always worked in retail and continued to do so even after I graduated. My big dream was always to own a fashion boutique but when I then discovered Instagram it turned into a passion that still lasts until today.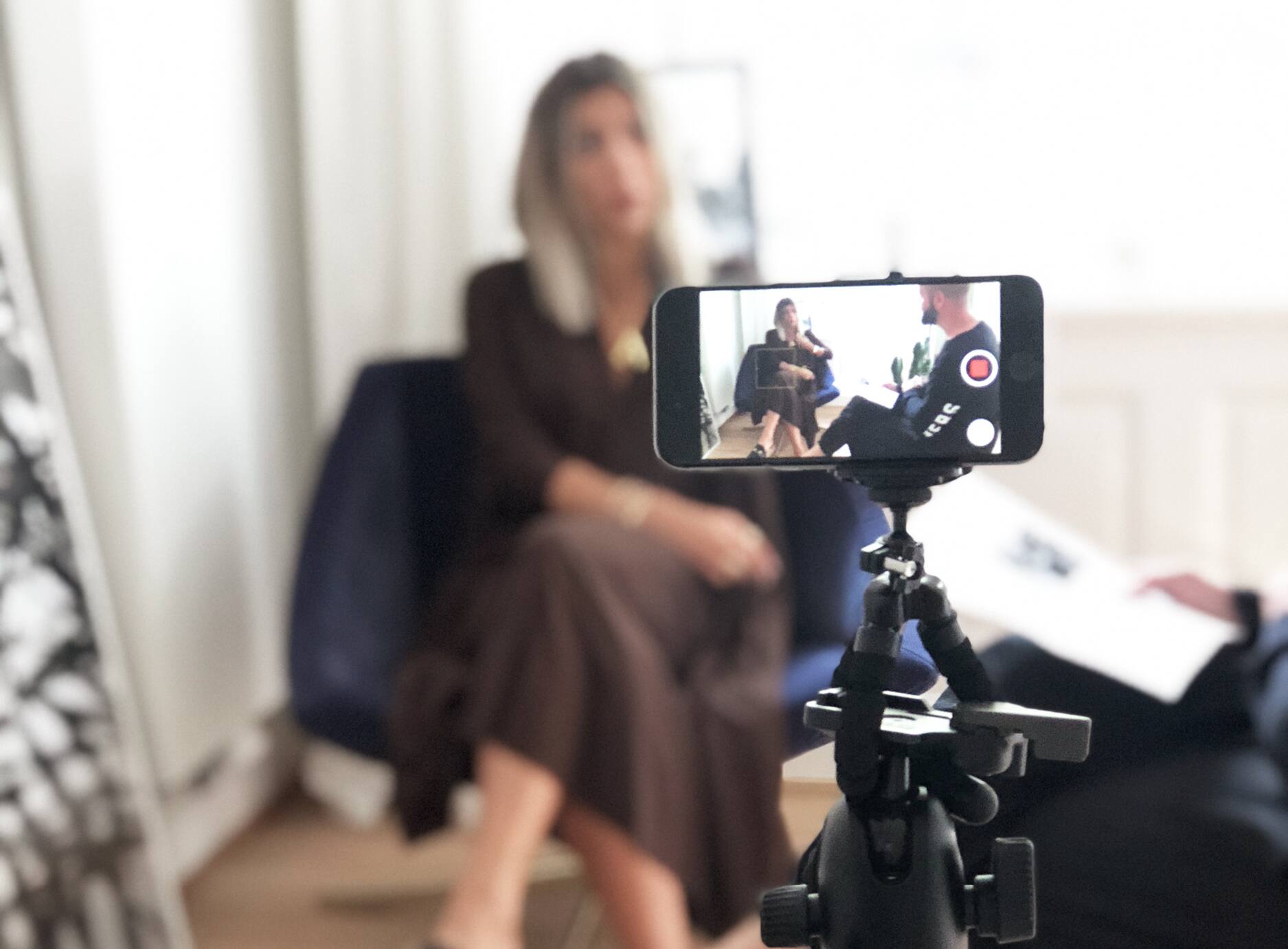 How would you describe your personal style?
I like to try to integrate breaks in style into my outfits. In combination with classic skirts I like to wear oversized hoodies and a chic dress is often made to look more relaxed with sneakers or boots. It's so much fun to try out different things and create new looks, which can be worn every day too. What makes these looks special are the accessories in the form of a bag or extravagant shoes, which then create the typical Aylin-Look.


What is your best fashion tips?
I think the most important thing is not to dress up as someone else. I have experienced it so many times that an outfit can be very simple but the right accessories can make it special. Whether it's a designer handbag, eye-catching shoes or special jewelry - I think that so many new styles can be created this way and the comfortability is not ignored either.


What is your MUST-HAVE accessory?
I think the most important accessory is a beautiful handbag. It doesn't necessarily has to be an expensive designer handbag, but regardless of the season and occasion, handbags are a part of practically every outfit and can really enhance a look.


How do you stay up to date regarding fashion?
I am still one of those people that flip through classic magazines but of course I scroll online every day too. I like to go through online shops and look at Instagram profiles, from which I get ideas and inspiration.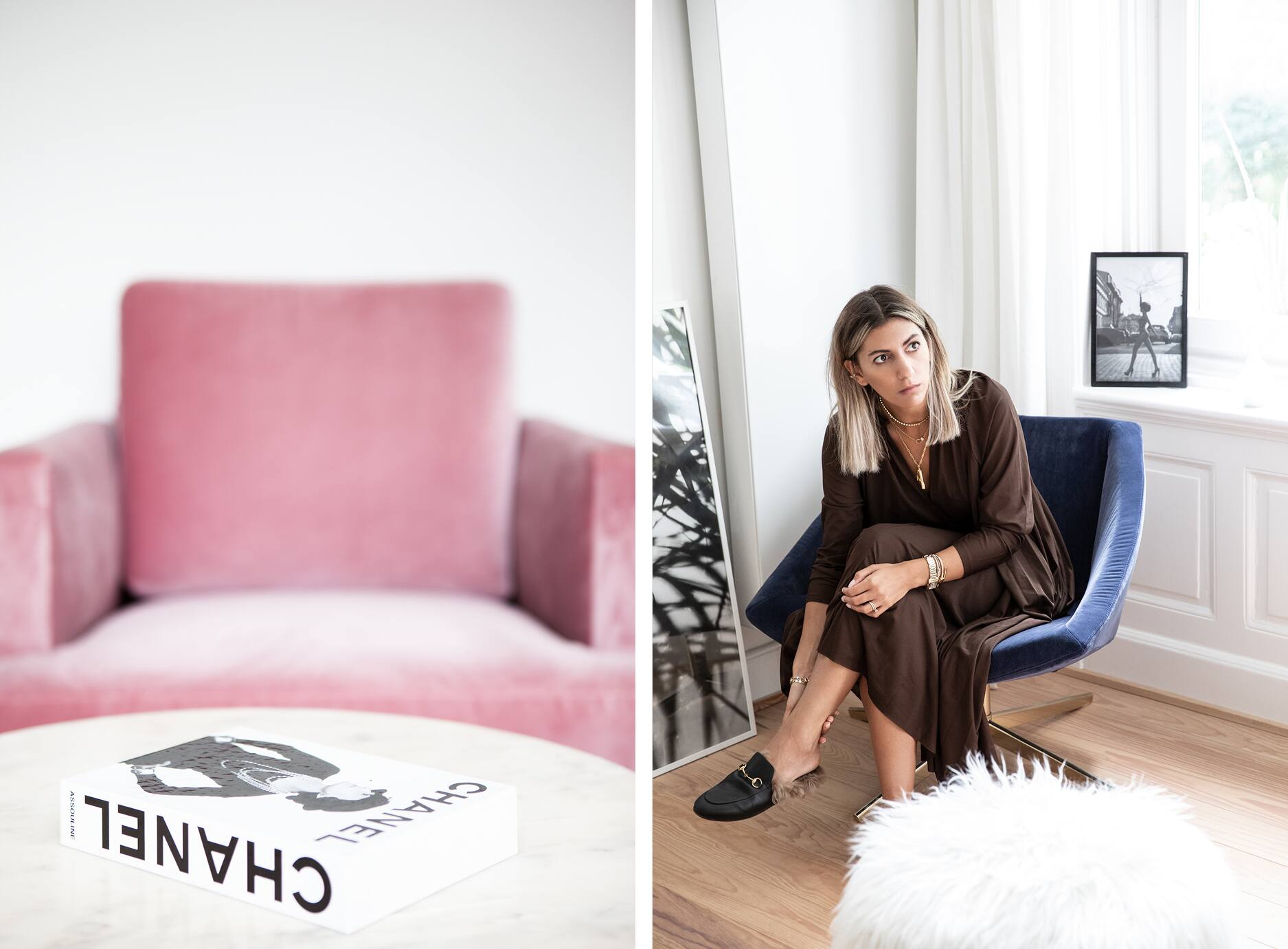 What do you think is the next key-trend within fashion?
The next big trend is definitely neon. I have found pieces and even entire collections at the international fashion weeks in neon. I have gotten a few pieces myself too, for which I got incredibly good feedback.


How would you describe your lifestyle?
I don't think I can tell if I have a different or special lifestyle. I am self-employed and therefore the chance to use my time a little more flexible. When I am in Hamburg I try to spend as much time as possible with friends and our french bulldog Summer, who is an important part of our family. The blogging also brings many trips which allows me to get to know new places and people, and I am really thankful. But at the end I always realize that the time spent with friends is the most important.


How were the days together with the Desenio-team?
It was so much fun right from the start! The entire team was incredibly passionate about the project and despite the professionality, we laughed a lot and had a great time. I felt very comfortable in front of and behind the camera and was impressed with the dedication and creativity of the team.


How was is to model for the team?
I was able to contribute my own ideas and was very supported by the team, even though some motifs weren't possible to shoot straight away. It was great fun to play the different roles and use the ideas of the team. It was a great experience for which I am very thankful.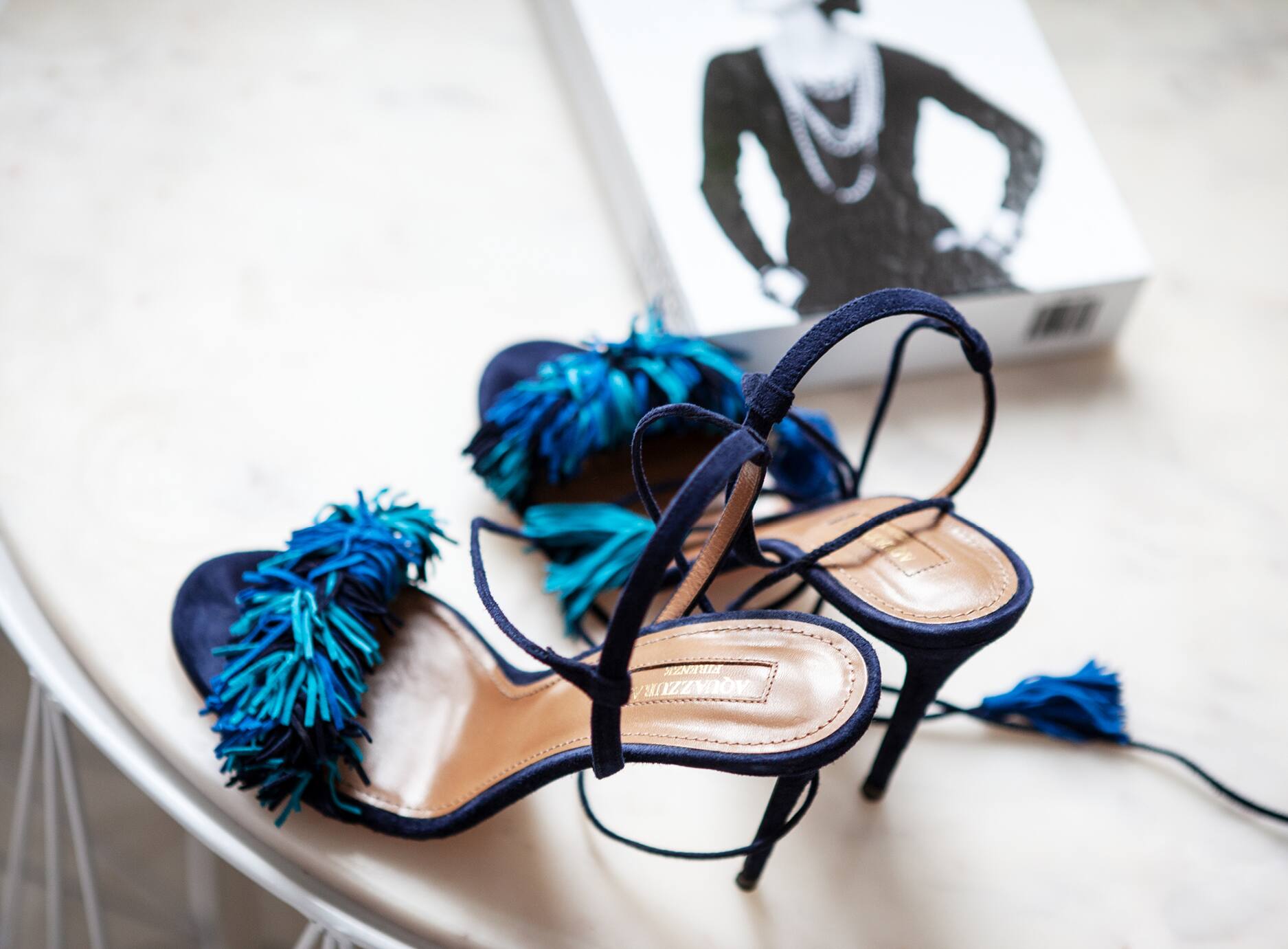 What's the best thing about Hamburg and Berlin?
JTo me, Hamburg is the most beautiful city in Germany. There are beautiful parts of the town with well kept old buildings along the Alster river, but even the harbour offers great destinations for short trips. In terms of fashion, Hamburg is relatively conservative compared to other cities, but the quality of life is incredibly high and it offers a great life for families, too. Berlin is much more diverse and there are very different parts and lifestyles of the city. Berlin has much to offer historically and politically and is much more diverse and extravagant in terms of fashion as well. To me, the Berlin fashion scene is a little too alternative, but overall it's the German fashion capital.


What would you say is the biggest difference between Berlin and Hamburg?
Berlin is more tolerant and open-minded. In Hamburg I sometimes get looks for my outfits or even comments, and that's very different in Berlin. In my opinion, Berlin offers more variety and different lifestyles, which translate into the open-mindedness and tolerance of the people. Since I like to live calmly and relaxed privately, though, Hamburg will always be my first home of choice.


Do you have a favorite area in Berlin?
To be honest I don't really know the different parts of the city too well, to be able to choose a certain spot as my favorite. I do like the Ku'damm for shopping, and I love the Turkish restaurants in Kreuzberg and the Rosenthaler Platz, as well as the Torstrasse to relax with friends.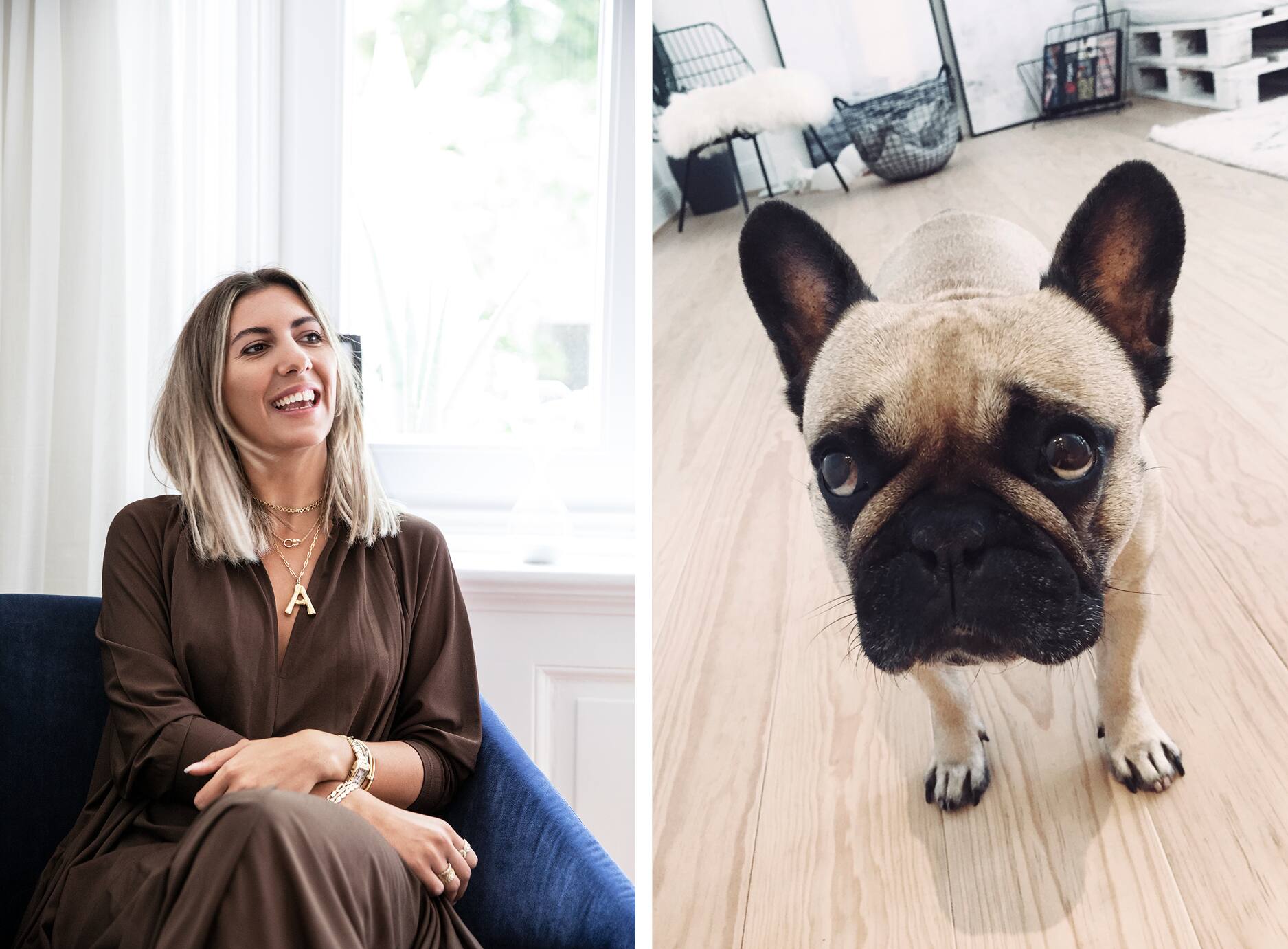 Do you have any hidden gems in Hamburg?
The so-called 'Alsterperle' by the river is especially beautiful during the summer, since it offers a great view of the sunset and the panoramic view over the river. My husband and I love spending time by the Alster, whether it is walking our dog, having a BBQ in the park or taking a little boat out on the canals, the Alster offers nothing but relaxation and that in the midst of Hamburg.


Where do you see yourself in ten years?
I hope that I will be self-employed in 10 years from now and will still be able to pursue my passion for fashion. Whether I will still be active on Instagram and the blog, I can't say right now. My industry is always changing, which is why I am currently working on a second business branch too, to be ready for whatever the future brings. I would love to keep Hamburg as my home, keep pursuing my career and start a family within the next couple of years, since that is the most important thing in life after all.


Name: Aylin Freund
Instagram: aylin_koenig
Age: 28
Lives in: Hamburg
Born in: Bremen
Describe yourself in 3 words: positive, reliable, open-minded
Interests: fashion, traveling, music
Loves: my French bulldog, spending time with friends, summer
Dislikes:bad weather, late flights, unreliability
Favorite day of the week: Sunday
Favorite quote: "Live and let live"