INTERVIEW
Meet Miami's IT-girl Rachael Russell
During the creation of the Coast to Coast collection, we stop in Miami for a few days. We're curious about seeing the city from a design- and trend perspective, and have teamed up with Rachael Russell, the fashionista whose Instagram account offers a large dose of Miami-inspiration. Over the course of one of our days there, she takes us to all of her favorite spots, and we take the opportunity to chat with her - about life in Miami, philanthropy, and where she feels most at home.
Tell us a little about yourself! Who are you?
My name is Rachael Russell Saiger. I'm 30 years old, and recently got married to my husband Michael, who I also happen to work with. He's the founder and creative director at Miansai, a jewelry brand where I work as the fashion director. We're always traveling, creating, and designing together.
Besides my work at Miansai, I also run Style Saves, a non-profit organization that helps underprivileged children and young people. Style Saves enables me to combine two of my biggest passions: philanthropy and fashion!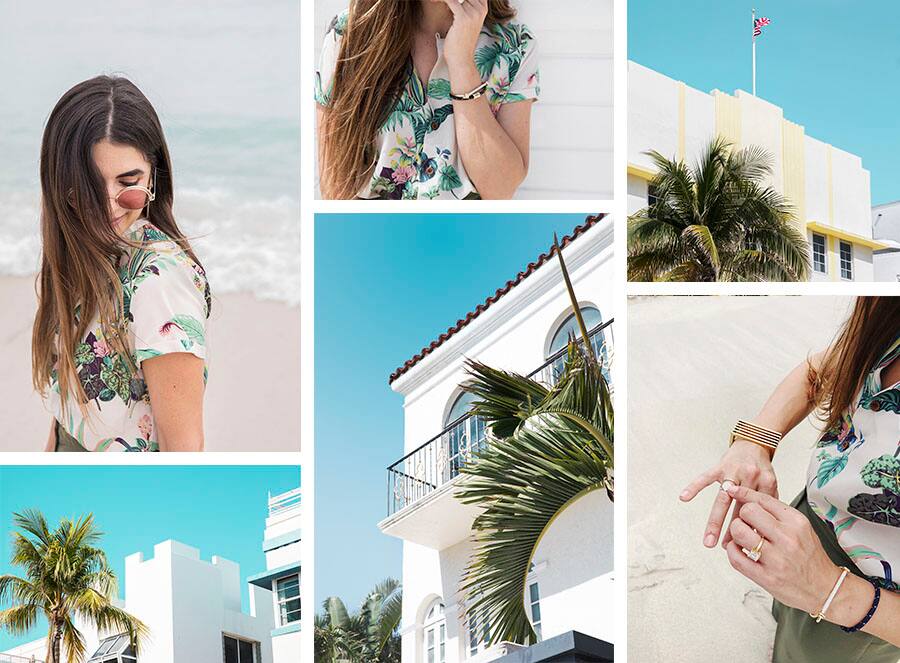 Tell us more about your job! What does a typical day look like?
My worklife is two-part: I spend a lot of my time overseeing all the PR and marketing initiatives for Miansai, and the rest of my time is spent planning events or trips that benefit Style Saves. I'm busy, but I love what I do and it rarely feels like work.
I love working with kids and organizing events for Style Saves with the community. Right now we are busy with our annual Prom Shop event where we give away prom dresses, suits, shoes and accessories to students from the community who might not otherwise be able to afford them. The students come in and get styled by our team.
How did you end up in Miami?
I studied in Miami, and after graduating I started styling with FORD models. I love the community and find Miami to be a great base for fashion and philanthropy.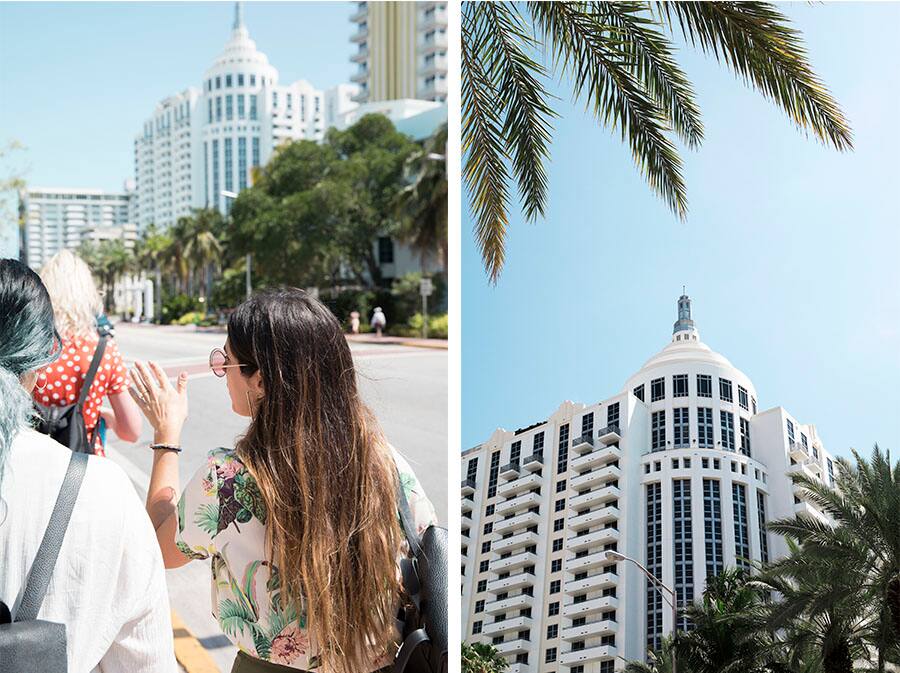 What is the best thing with Miami?
The quality of life is great and the opportunity to spend time outside all year around is amazing. I love being able to work out and do activities in the water any time and season.

Do you have a favorite area in the city?
My favorite spot in Miami is our backyard. We live on the water on the Venetian Islands, and there is nowhere I would rather be when I'm in town than with my husband, having dinner or drinks in our backyard. We travel a lot for work so we tend to spend a lot of time at home when we can.


Tell us about the places you've chosen to show us!
Some of my other favorite spots in Miami are The Standard Hotel, The Perez Art Museum and the Miami Design District.

The Standard Hotel is special to us because we had our wedding reception there. It's actually right next to our house and the restaurant is right on the water. The space is so romantic and peaceful; I spend a lot of time at that hotel, and the spa is my go-to to battle jet lag after a long trip.
The Perez Art Museum Miami is another beautiful space that I love to spend time in. They host a lot of cool events and becoming a member of the PAMM is a great way to get immersed in the amazing culture Miami has to offer. Michael and I like to have day time dates at this museum.
The Miami Design District is shopping heaven! It's so beautiful and elegant. Each designer store is so special and they really designed the interiors of each store to be a piece of art. The Miami Design District also has great restaurant and coffee spots. Being relatively new, the MDD really added so much to an area of Miami that was relatively undeveloped before. It's a valuable addition to the city and a spot I love for day or night.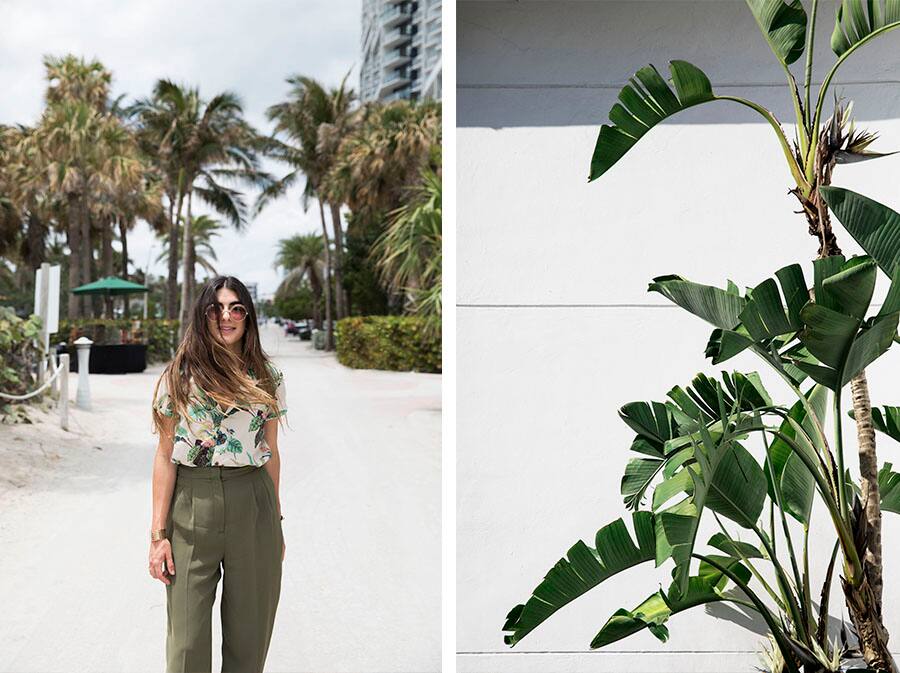 What are your best tips for visiting Miami?
If you're going to visit and want to avoid the crowds, come during the off-season, but before it gets too hot. I would say end of April or beginning of May is the perfect time to visit.
If you have limited time in the city, what are some must-sees?
The Wynwood area is a cool, must-see neighborhood that is centered around street artists and art galleries.