INTERVIEW
Selected By: Anna Maria and Katharina Damm
Get a new look for fall with this collection of beautiful art prints! Desenio Ambassadors and sisters Anna Maria and Katharina Damm have curated this collection of timeless prints that will look great on your walls.
Sisters and best friends, Anna Maria and Katharina Damm are basically inseparable. Through their successful careers on social media - running both a fashion brand and a skincare line - they inspire their joint total of 2.4 million followers daily in everything fashion and lifestyle. Now they're joining the Desenio family as ambassadors.
– We're so excited to be able to show others how to make their homes more beautiful with art prints. We both love decorating and art prints really give a home more life, says Katharina, looking to her sister who nods in agreement.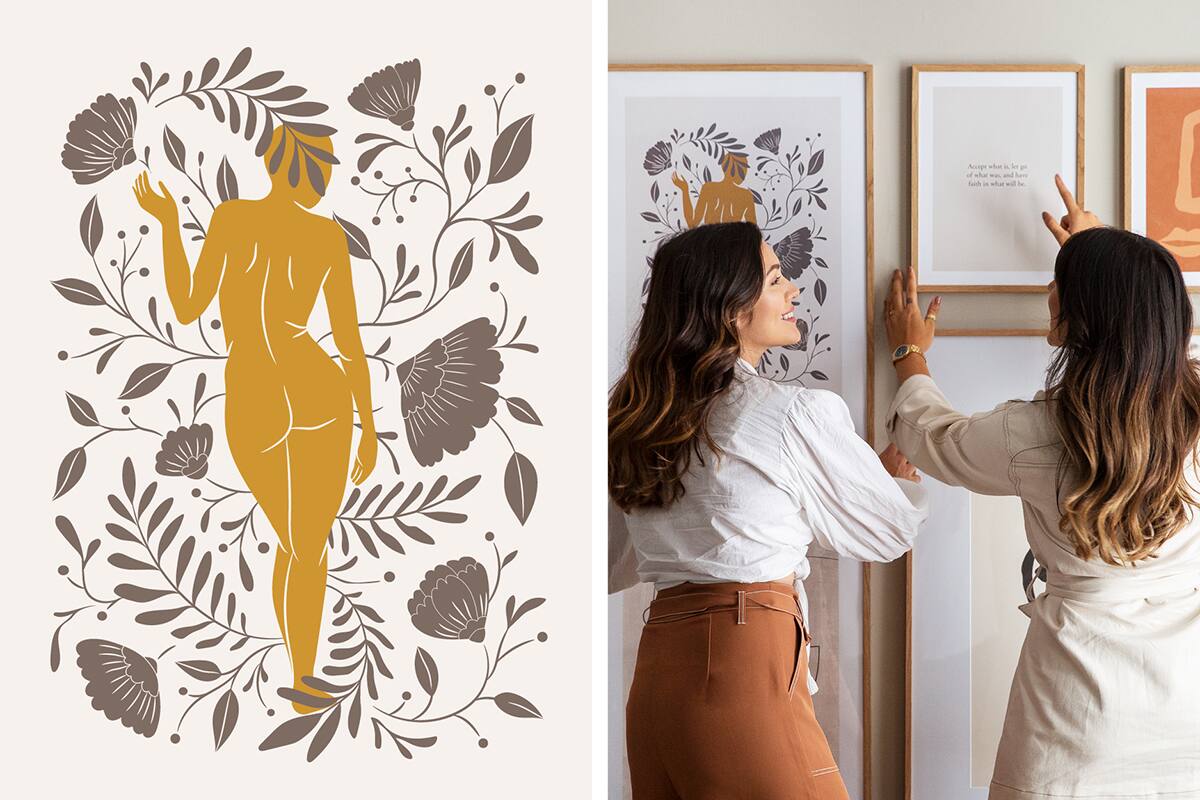 Desenio and the Damm sisters go way back, first working together in 2016. Four years ago, Anna Maria and Katharina had just moved and were struggling to make their new house a home.
– It was such a big house and was really empty. When we heard of Desenio, we ordered some art prints and immediately saw what a huge difference they made to our space, says Anna Maria.
How would you describe each other's style?
– Anna Maria's style is more Scandinavian, I would say, more minimalistic, says Katharina.
– Yes, Katharina is more bohemian and decorates with warmer colors and lots of plants, adds Anna Maria.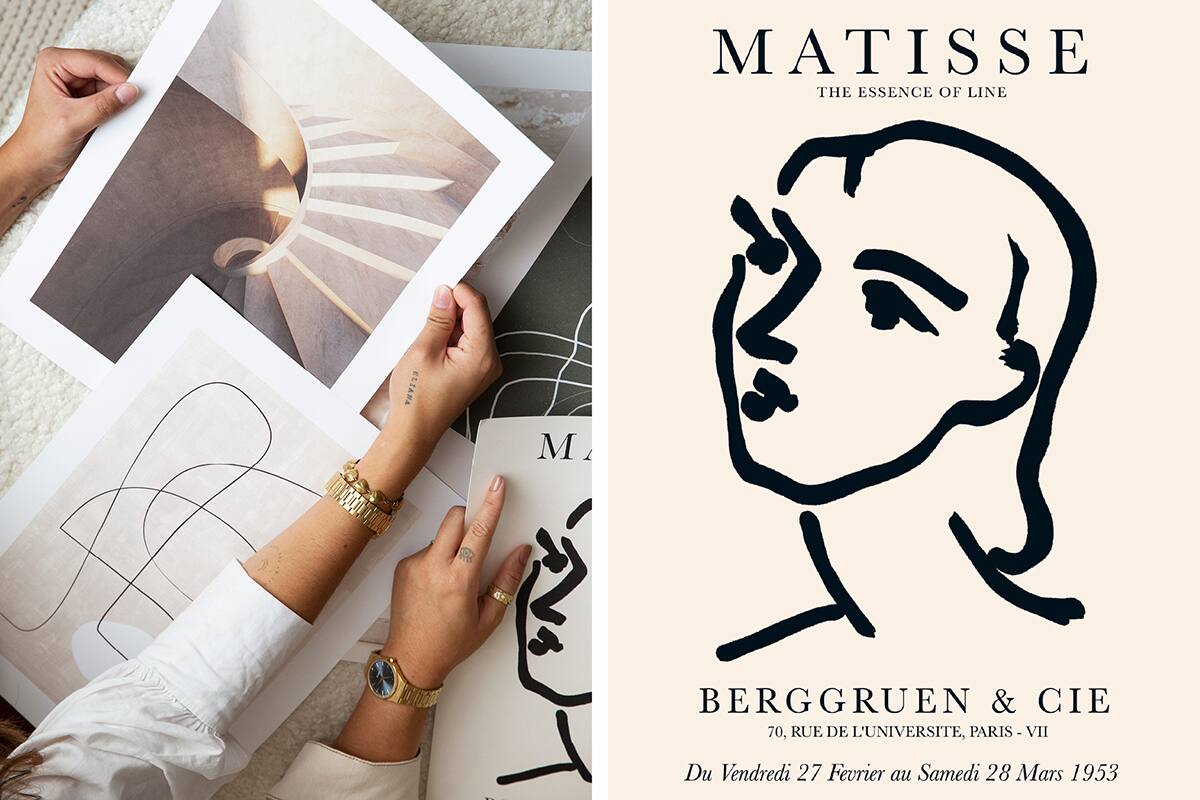 With Desenio they are now launching their Selected By collection, a selection of modern art prints in a warm color palette.
- We chose a collection of abstract and artsy styles. We wanted to put together a timeless collection of art prints that work for any home and any season. The color palette is very warm and cozy. It feels colorful but still neutral, says Anna Maria.
As sisters, how did you work together to choose your favorite prints?
– It was actually quite easy, seeing as we have similar styles. Whatever we choose, it always works well together. Our style is very neutral and classic, says Katharina..
What art are you loving right now?
– Right now we're loving line art - it's timeless and minimalistic. It suits any room! We do change our prints a bit to suit the season, but we always keep it neutral with warm, neutral colors mixed with black and white, says Anna Maria.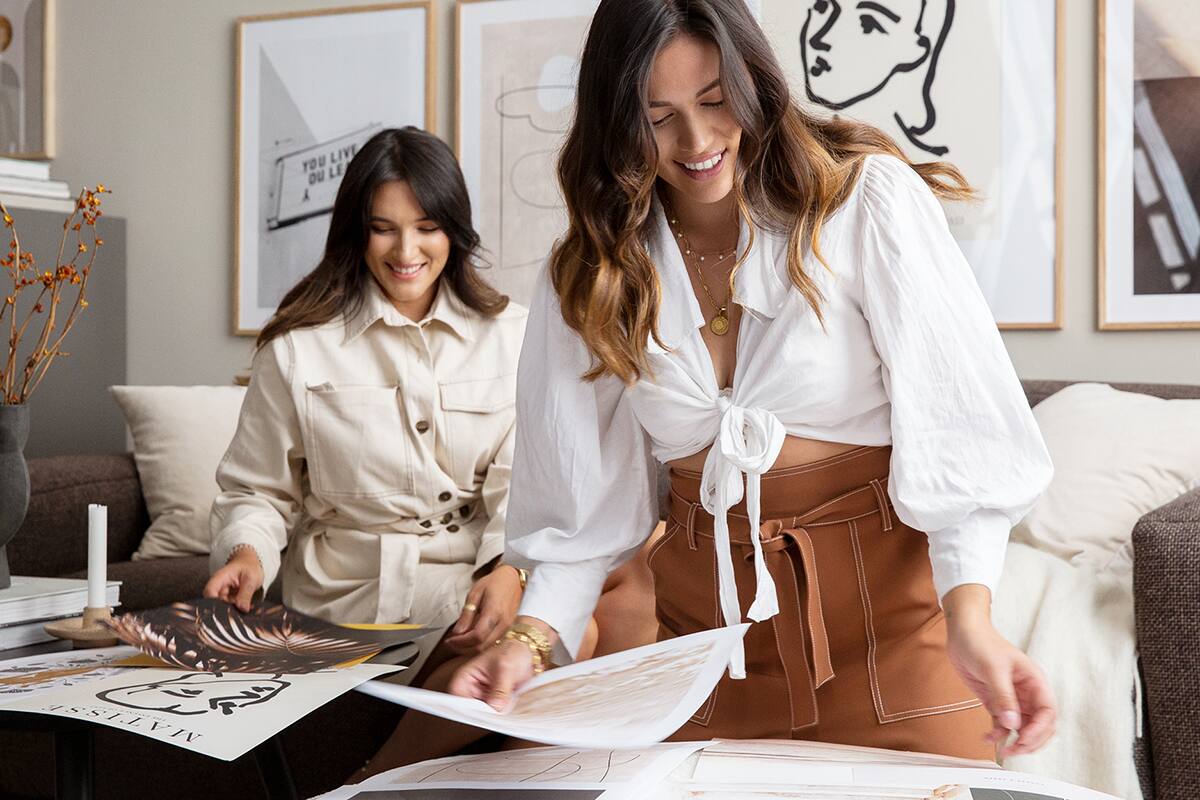 Katharina, in what way does Anna Maria inspire you?
– Anna Maria is a go-getter, she has a very inspiring attitude. If she wants something, she makes sure she gets it. I'm more of a dreamer.
– But that's what inspires me about you! Anna Maria says to Katharina. I'm always wanting more, and am too much of a realist sometimes.

Both Anna Maria and Katharina have a passion for interior design, often sharing snapshots from their homes on social media.
What's your best style trick?
– I love adding family photos to my gallery walls, it gives my home a personal touch, says Anna Maria.
– Yeah, I'll hang rugs or baskets on the wall as well! Mixing different textures and colors in your art really makes your home more comfortable, says Katharina.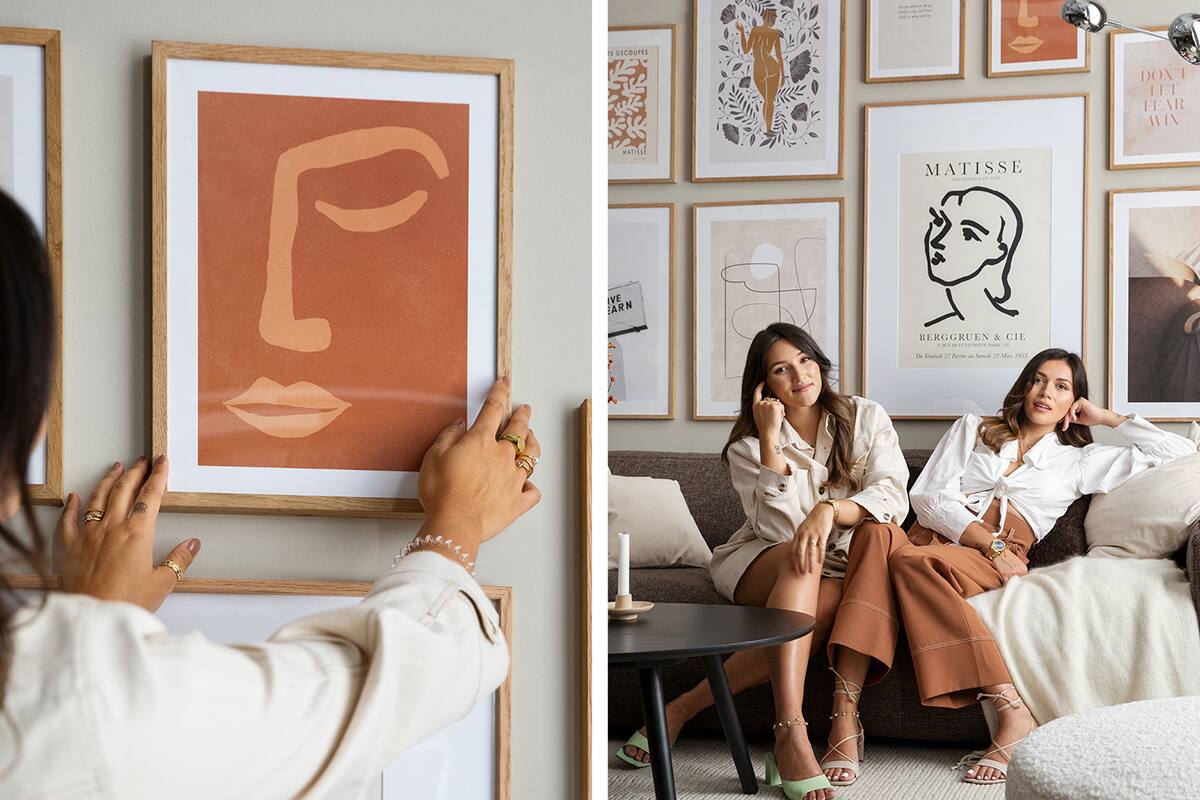 What have you learned about interiors since working with Desenio?
– One big thing is that we have learned more about frames and how they change the way the art is perceived. We used to only use black frames, but now we mix it up more and really love wooden frames too. The wooden frames work really well when creating a softer look, and we use black frames for photo art, says Katharina.