INTERVIEW
Selected By: Aurélie van Daelen
Lifestyle influencer Aurélie van Daelen is joining the family as a Desenio Ambassador and we couldn't be more excited! This summer she's launching her Selected By collection for Desenio, a selection of summery styles that suit any room.
Belgian blogger Aurélie van Daelen embodies the epithet of lifestyle influencer in its purest form. Inspiring her followers daily on topics such as fashion, food, travel, and home life, Aurélie refuses to put herself in any boxes.
– I want to share everything I love! I'm not just a mom or just a fashion blogger. I have so many interests and want to share my thoughts and feelings on them all, she says.
Living in Lille, a vibrant city located at the very northern tip of France, she's in the midst of embarking on a new journey - renovating the 7 bed house she and her husband just closed on.
– It's a real adventure - the house is really big and old so we have a lot of work to do. I have so many ideas, I can't wait to get started!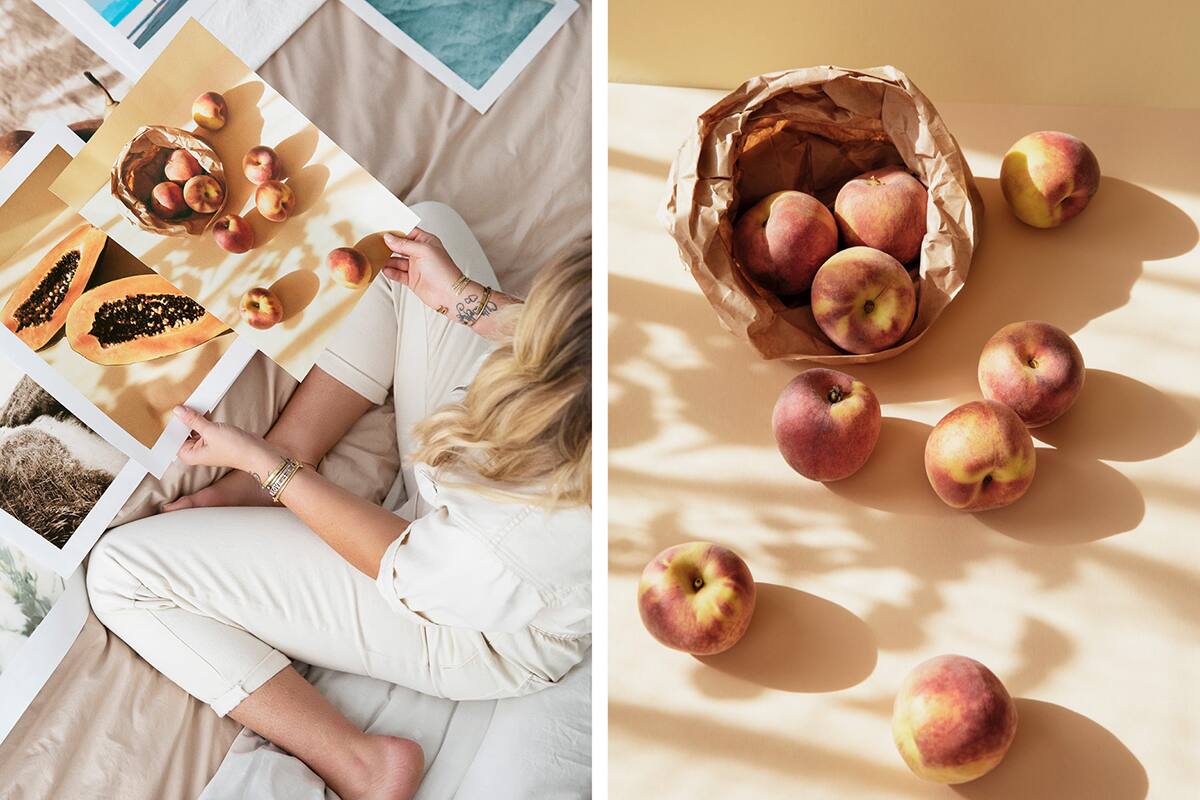 The family of four had been house hunting for quite some time when they fell in love with a house built in the 80s.
– The moment we walked through the door, I knew this was the one. The floor plan is really spacious and the whole house is so bright and open. I'm really excited to get started with the renovations.
With the move to her new house imminent, announcing her new title as a Desenio Ambassador really couldn't have come at a better time.
– I'm so happy to announce that I'm a Desenio Ambassador and to show my followers how big a difference wall art can make to a room. I'm also really looking forward to the launch of my own curated selection of art prints - it has been so much fun to put together!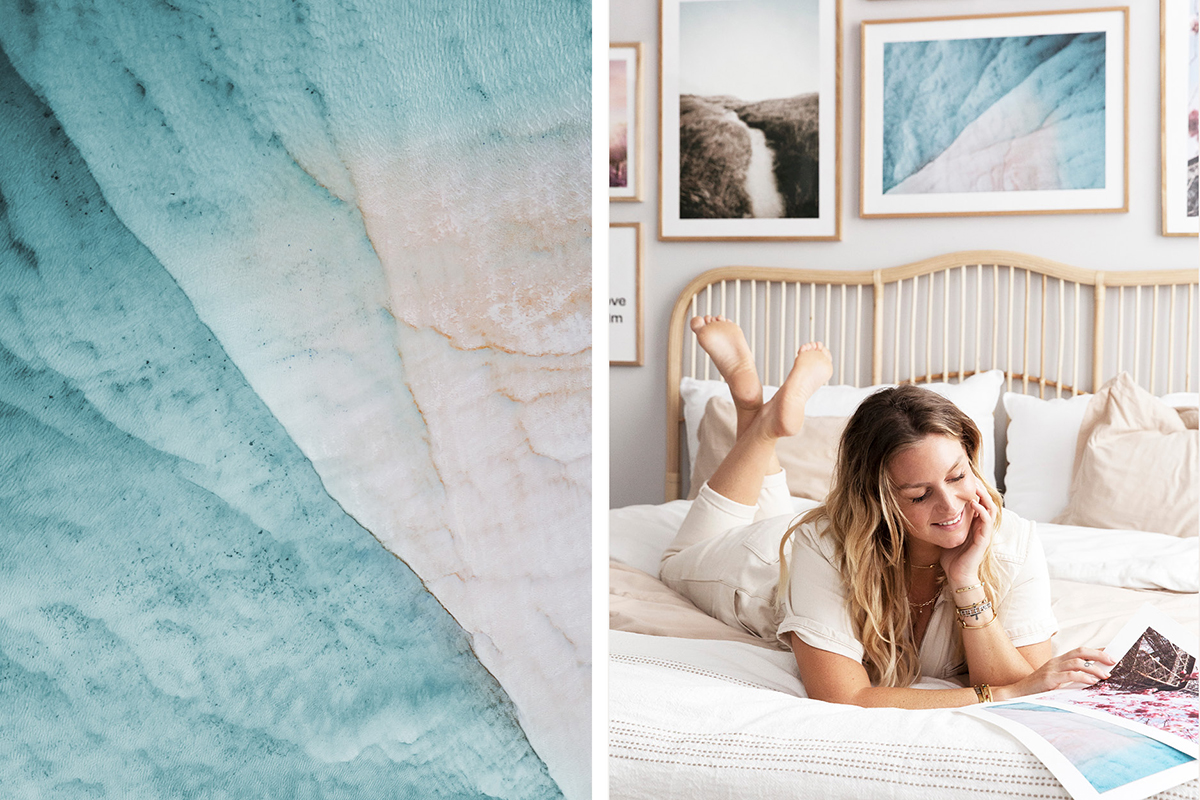 Tell us about your Selected By collection!
– It's a selection of summery art prints. I wanted to create a happy and colorful collection with prints that work just as well in an office as a living room. I also added in some beautiful photo art of different fruits that I can't wait to hang in my kitchen.

In contrast to the colorful and summery feel of Aurélie's Selected By collection, black-and-white photo art is at the top of her list. A classic choice that suits any interior design style.
– I'm really loving black-and-white photo art at the moment. I love the fashion prints at Desenio and photo art from European cities.
Aurélie describes her interior style as bohemian with a classy touch, but plans to switch things up when decorating her new place.
– I feel like my style changes over the years, so I'm looking forward to redecorating when we move. I really like the classy chic style - a bit American, you know? I want my home to feel cozy but classy.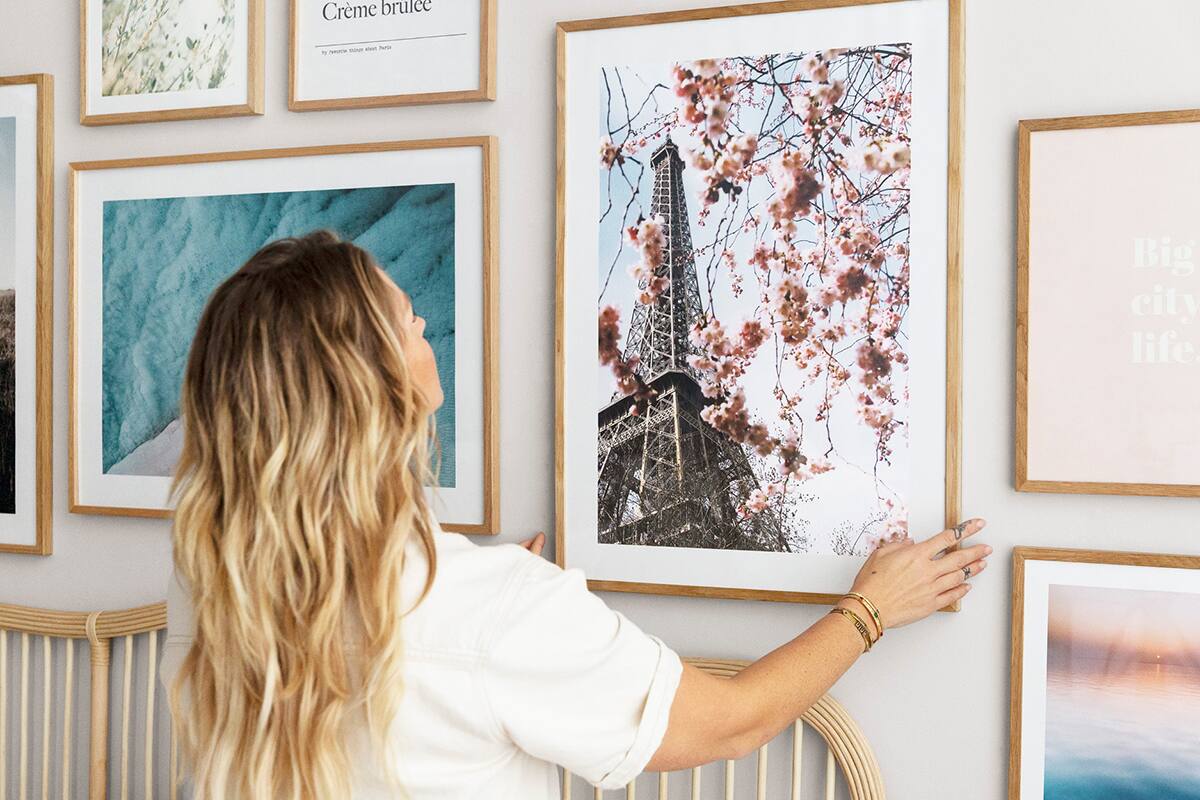 How do you match your art to your interiors?
– I always start with thinking about what vibe I want to create in a room. Of course, I also consider the colors. I want my home to have the same look throughout, but still give each room its own touch.
What difference do art prints make to a home?
– I think they really help with accessorizing a space. I feel like your home isn't fully dressed without art on the walls. The art you choose gives your room more depth. This summer and autumn Aurélie will be documenting her renovation journey with the new house, letting us come along for the ride.
What's your best style trick?
– I love a bit of DIY! I'm always on the hunt for old pieces that no one else has. I like to repaint my finds and make them my own. I feel it gives such a personal and unique touch to your home.