INTERVIEW
Selected By: Lucy Carter
Welcome lifestyle influencer Lucy Carter to the Desenio family! We're excited to present Lucy's Selected By collection, her first as a Desenio Ambassador. This curated collection of stylish art prints are perfect for fall!
Influencer and content creator Lucy Carter leads a busy life, to say the least. Through her Instagram and YouTube channel Lucy documents her everyday life, inspiring almost half a million followers with inspirational content on parenting, beauty and fashion. This year we're excited to announce that she has joined the Desenio family as one of our ambassadors!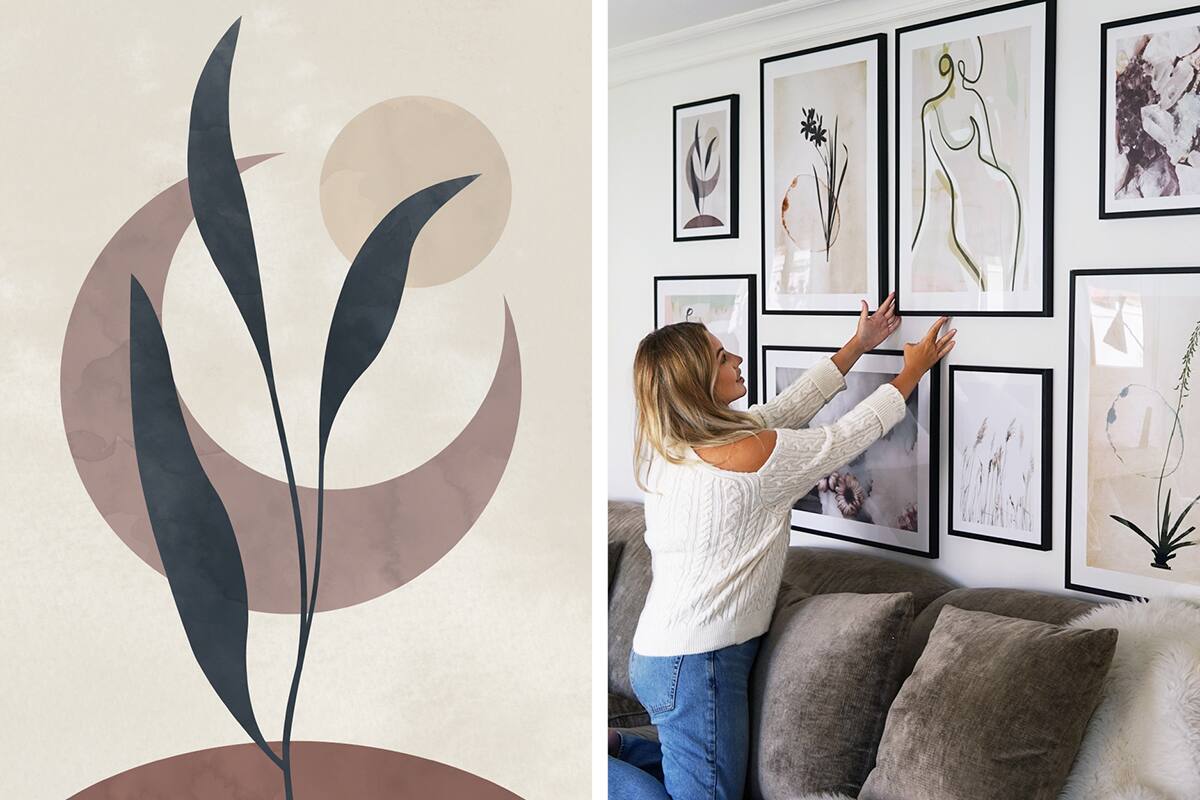 – It's so exciting to work with such a fantastic brand! I'm one of Desenio's biggest fans. I first spotted your art prints over four years ago and instantly fell in love with the style of your work. To be partnering with such an amazing brand is a dream come true, she says.
Tell us about your Selected By collection!
– The prints I chose are all following the same feel, with earthy tones and moody pastels. I really adore the female silhouette, so I had to have a few pieces of line art in there.
What difference do art prints make to a home?
– I feel like art can completely change the mood of a room, adding color and a bit of fun. It's amazing how you can completely change the vibe of a room in such a simple and affordable way.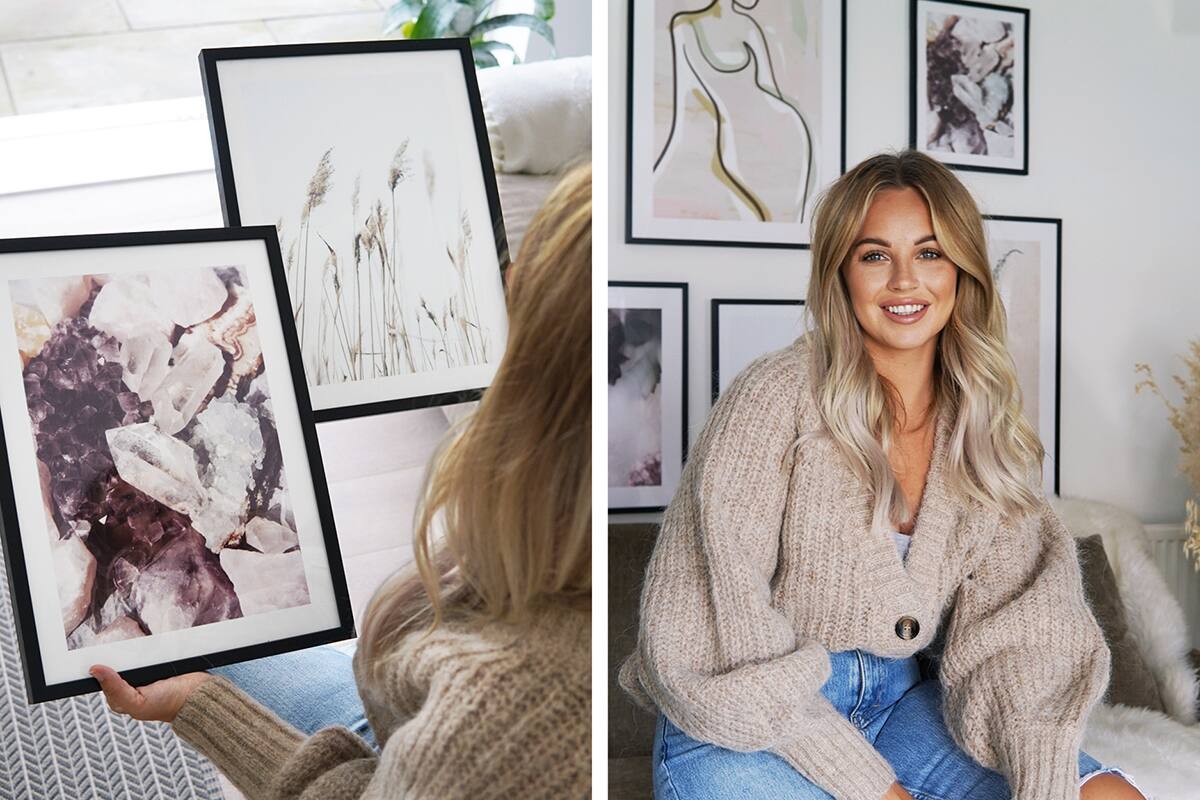 Besides her full-time job inspiring her followers on everything lifestyle, Lucy is also a mum of four, keeping up with 8 month old twins daughters and two young sons. Choosing art for their rooms is a fun task, she says.
– I always go for fun and colorful art when decorating my children's rooms. I included some art for kids in my collection actually - there's a dalmatian print that is so cute. And the dinosaur print was a huge hit with my boys!

Interior design is a huge passion of Lucy's, who gathers inspiration from Pinterest and home magazines. When redoing a room at home, she always starts by creating a mood board.
– I always like to think through my ideas before actually changing anything. I'll create mood boards and use Desenio's gallery wall planner to visualize which art pieces look good together.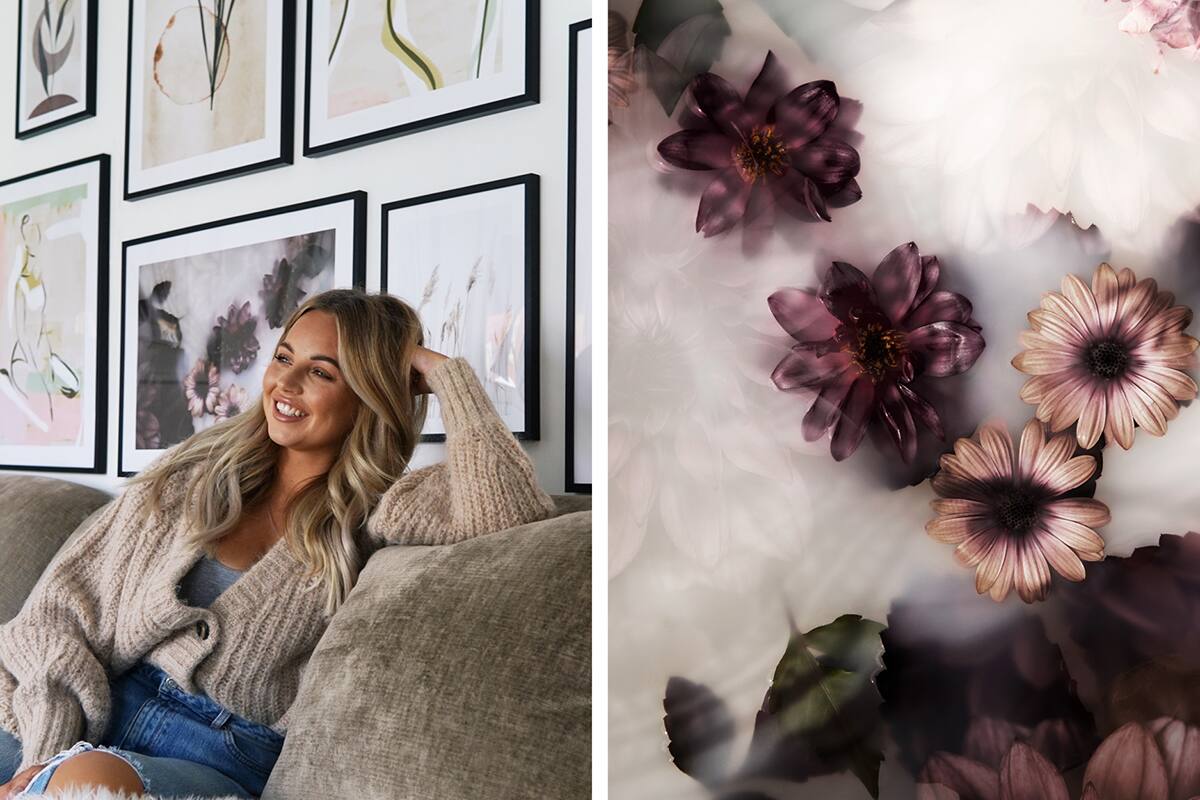 What's your favorite room at home?
– At the moment I would say my living room. We've put in new flooring, a neutral wooden floor that made a huge difference to the room. The prints from my collection go so nicely in there, adding a different layer to the room and providing the perfect tones to compliment the neutral base.
Statement piece or gallery wall?
– I like a bit of both, but if I had to choose I would go with a gallery wall.
What have you learned about interiors since working with Desenio?
– That both the art you choose to hang on your walls and the frames make a huge difference to your space.