New In
Exclusive: Frida Kahlo
At Desenio, we strive to continually offer trendy and inspiring posters with which to decorate your home. We now proudly present a recent addition to our collection of posters, an exclusive illustration by world-renowned artist Frida Kahlo.
Frida Kahlo was and remains an influential woman, inspiring people all over the world, mostly through her famous artwork, but also as an activist for women's liberation. Today, more than sixty years after her death, she is still revered around the world.

Her work is now featured in our collection in the shape of a poster designed exclusively for Desenio.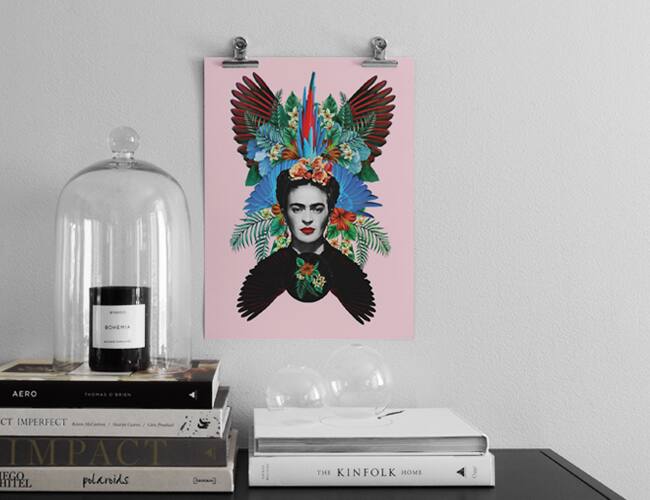 Frida Kahlo received most attention and praise for her self-portraits, created during different stages of her life and reflecting her own reality. "I don't paint dreams or nightmares, I paint my own reality," is an often cited Frida Kahlo quote concerning her paintings.

Now you can decorate your home with our exclusive illustration by Frida Kahlo, who also attracted much attention for her very distinct appearance, her thick, dark eyebrows becoming an integral part of her image.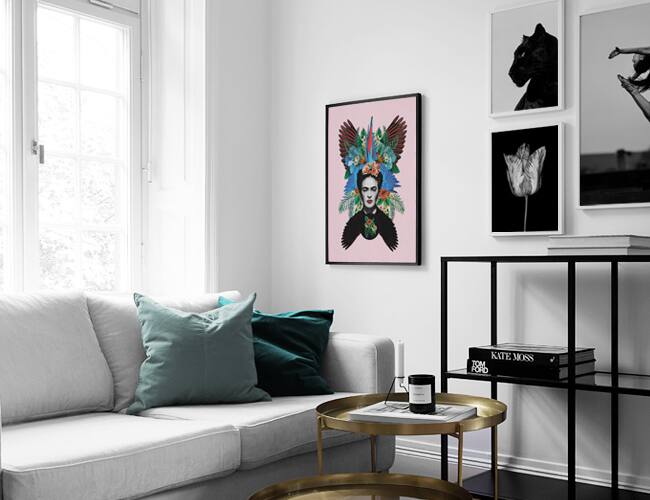 The illustrated black-and-white portrait of Frida Kahlo in front of a colourful backdrop of flowers and plants creates an attractive, modern and contrasting image that will make for a beautiful focal point in your home. Why not combine it with other posters to create your own gallery wall?


Make your mark: