New In
Fabulous Photo Art from Love Warriors
We are completely in awe of the sincerity and love mirrored in Love Warriors' photo art. We are proud to present our three newest additions from Love Warriors' Adorable Friends series – Adele & Ketut, Baby Fajar and Sweetest Adele!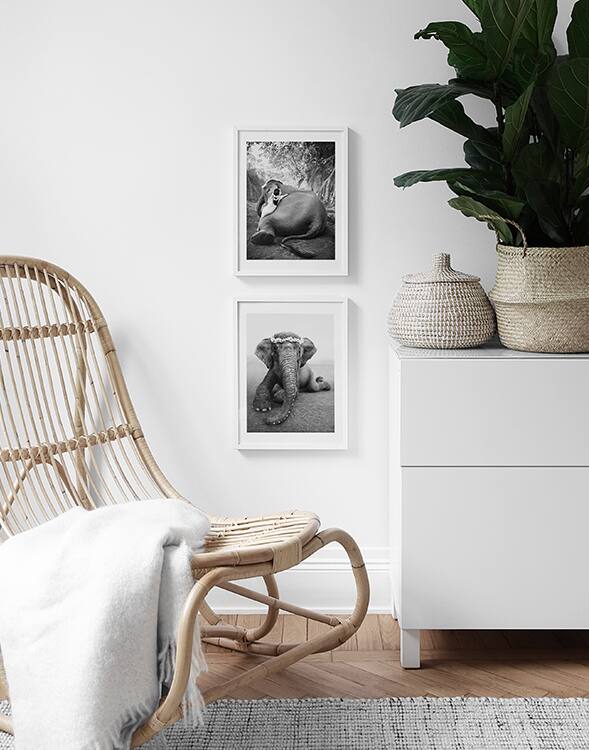 "Photo art occupies a special place in our hearts. It is through photos that we are able to chronicle touching and engaging stories." – Love Warriors

Photo art has been the heart of Love Warriors from the very beginning, and each photograph has a unique story which mirrors the love that has become synonymous with their fabulous photo art. Love Warriors describe their passion for photography as a beautiful art form able to communicate across all boundaries.

Love Warriors' journey began in 2013 and, since then, they have grown into an entire tribe that travels the world and visits diverse places and individuals. Our latest three additions are from the Love Warriors series Adorable Friends, which is the culmination of Love Warriors' recent trip to Indonesia, where they met a troop of four-legged friends, both new and old, whose stories must be told.

We got to meet elephant Adele, who has been a part of the Love Warriors tribe since she was first photographed in Bali a few years ago. Everyone was moved by the tender relationship between her and her carer, who often slept by her side. Adele is one of countless elephants who have been exploited by the Asian tourism industry, but she was saved by a non-profit organisation and now lives happily at a rescue centre.



Photo art from Love Warriors:

*In our Handpicked category, we have assembled a collection with selected designs from Love Warriors' photo art.