New In
Get creative with newly launched Wall Collage Kits
New for Fall 2021: Wall Collage Kits by Desenio! We're making choosing perfectly matching prints easier by offering collage kits: curated bundles containing 20 on-trend prints in a convenient A5 size.
Create a collage wall in your bedroom, add your favorites to your mood board, or distribute prints as postcards or greetings. Discover the four Wall Collage Kits below and choose your favorites.
ELEGANCE COLLECTION
Keep it classy with beige and cream tones. The Elegance Collection is comprised of calming and classic prints to bring a chic and sophisticated vibe to your walls.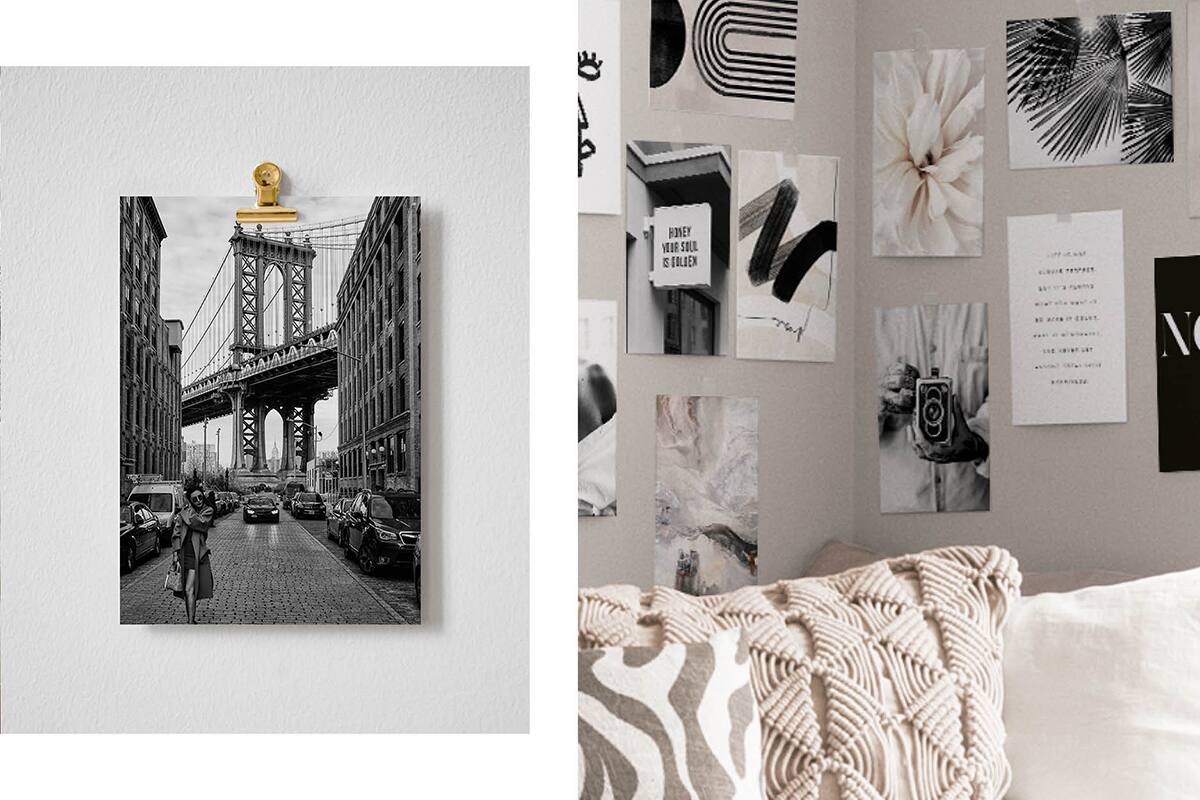 ICONIC COLLECTION
Choose iconic prints that never go out of style! This collection of black, white, and beige prints is perfect for a classic look. If you want to add some color, mix the prints with another Wall Collage Kit for a more varied result!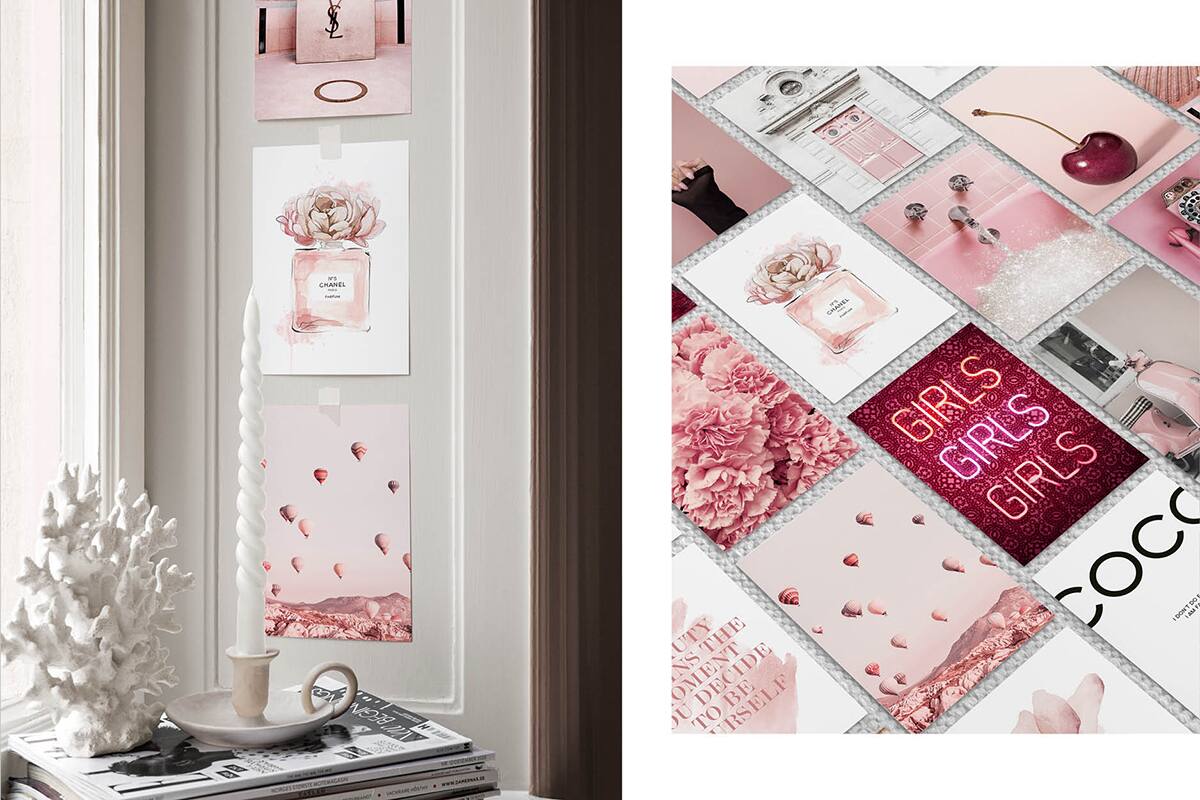 FANTASY COLLECTION
Design a pink fantasy on your walls! The Fantasy Collection features fabulous feminine prints in every shade of pink - guaranteed to bring a playful feeling to your walls.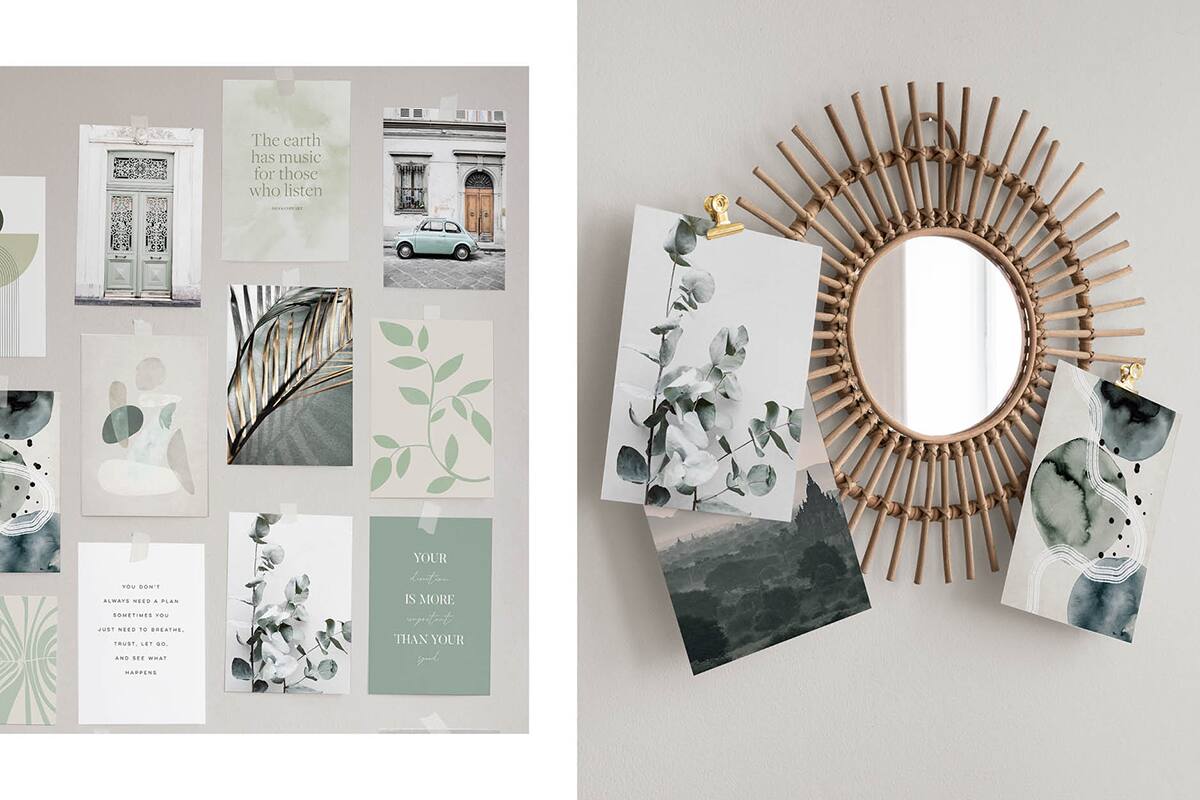 ADVENTURE COLLECTION
If you have wanderlust, this collection is for you! Bring the outdoors in and indulge in your sense of adventure with nature and travel-inspired prints in soft green shades.
Wall College Kits make great gifts and are a budget-friendly way to make a style statement! Shop all of the prints below.