New In
Get set up for success with Planner Posters
We're excited to announce the launch of new Planner Posters, designed to help you organise your life and achieve your goals. Now it's easier than ever to make aesthetically pleasing schedules and to-do lists for you and your family.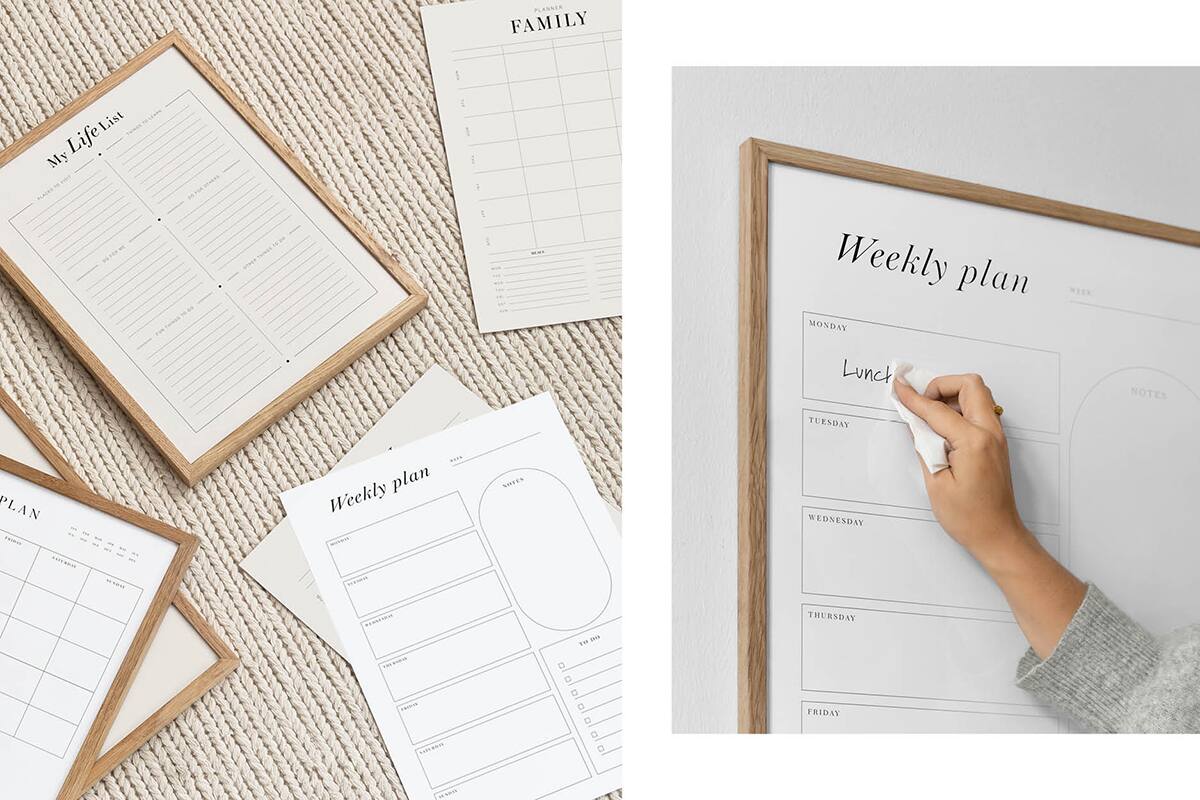 HOW TO USE PLANNER POSTERS
Simply choose one of our planner posters and a frame with plexiglass to match. With a Desenio chalk pen you can write on the frame's plexi glass, wipe it off with soft, wet tissue, and rewrite whenever you like.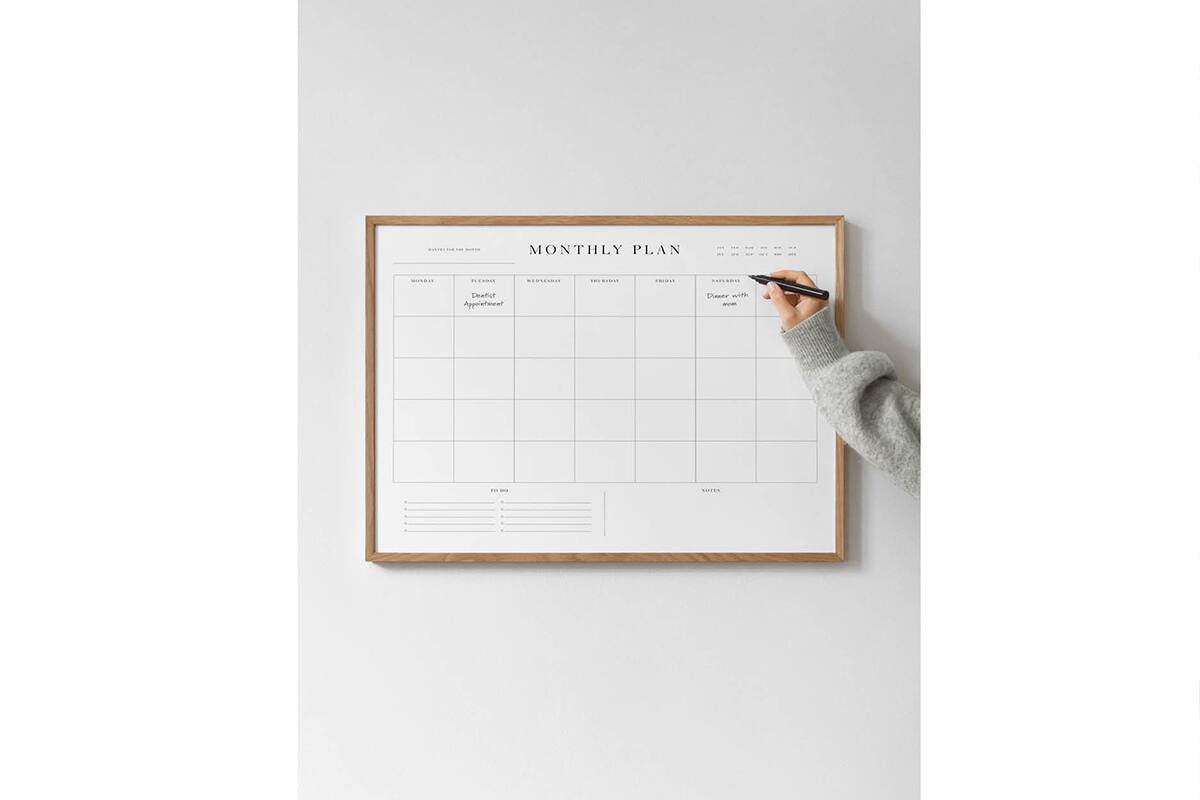 MONTHLY PLANNER
Get an overview of the weeks ahead with a monthly planner. Mark important dates, add a mantra for the month, and note down key tasks that you would like to get done.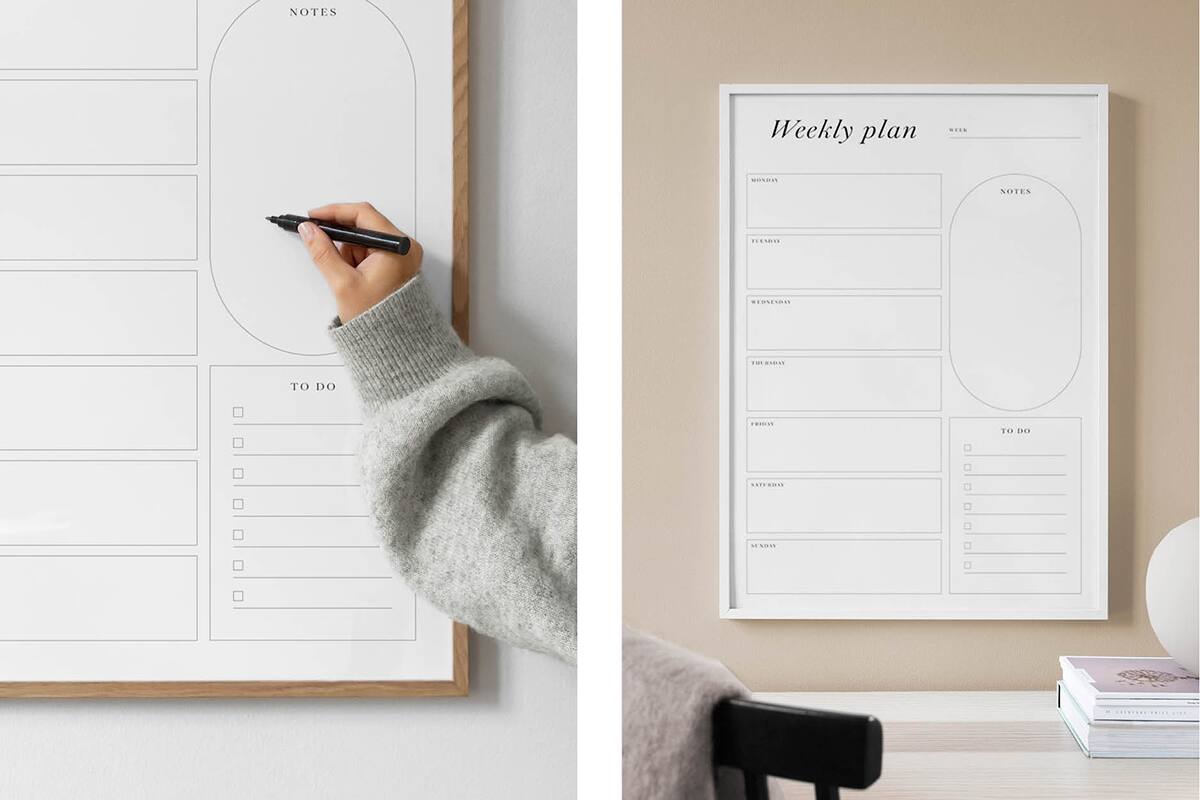 WEEKLY PLANNER
Plan your week in detail, with a space to lift activities for each day! At the end of each week, When you want to remove your notes, use a soft tissue to carefully wipe away your notes and start afresh!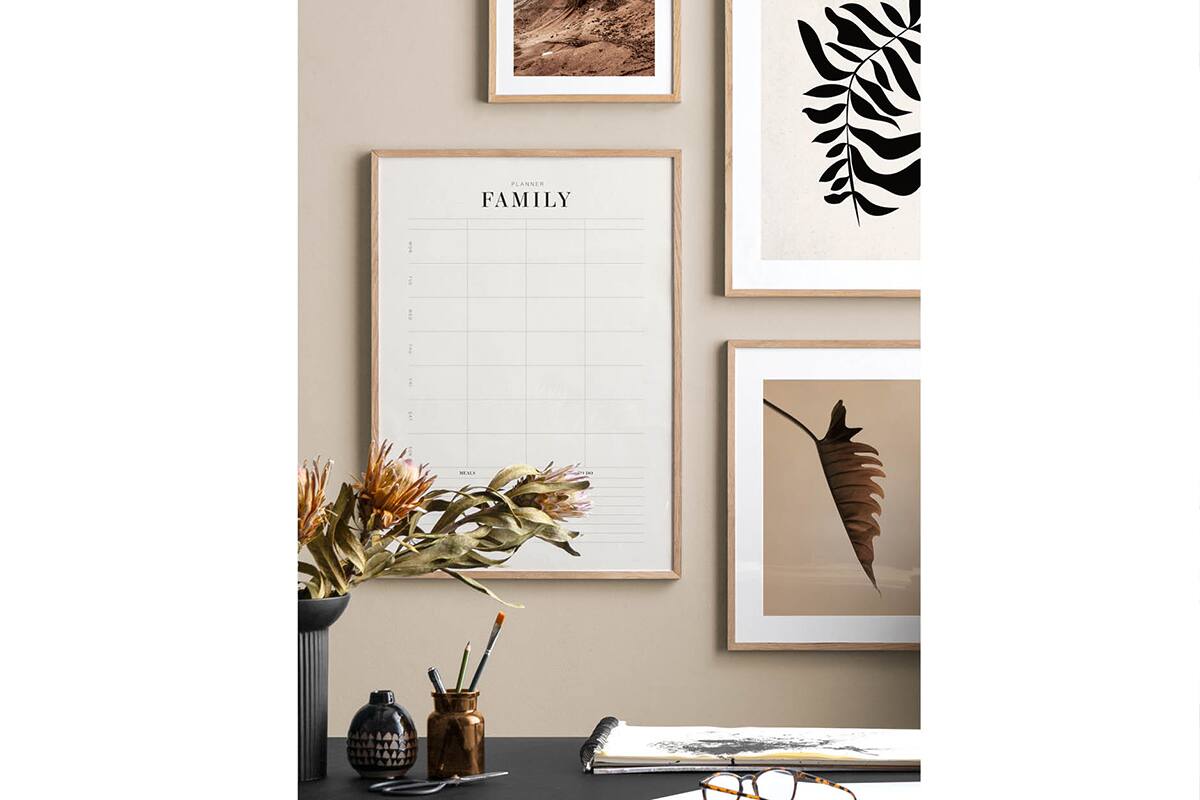 FAMILY PLANNER
Plan your family's busy schedule in one place! Create a meal plan, list after-school activities, and even set daily chores with our versatile family planner.
MY LIFE LIST
Take control of your life and hone in on your dreams! The Life Planner has space for you to list places you want to travel, things you want to learn, and other personal goals.