New In
SURREAL FINE ART MEETS MODERN HOMES
Inspired by nature, infused with mystery. Experience the most wonderful places come alive. Meet the Unexpected – a Studio collection by Desenio.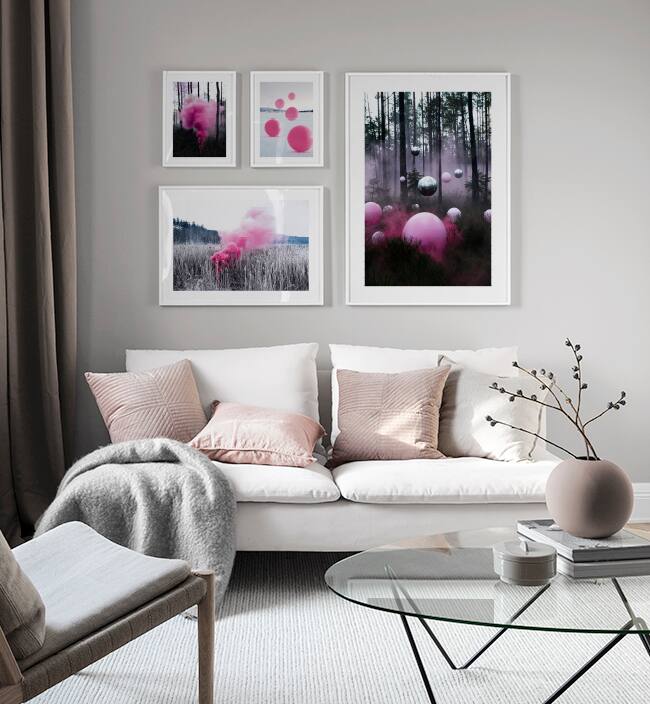 Today marks the launch of Studio Mystery - a new studio collection featuring an interpretation of mystery and unexpected art installations. Studio Mystery is a deviation from earlier collections by Desenio Design Studio. The photo collection is an artistic series with 28 fine art motifs with a common denominator: they all communicate a surrealistic mood.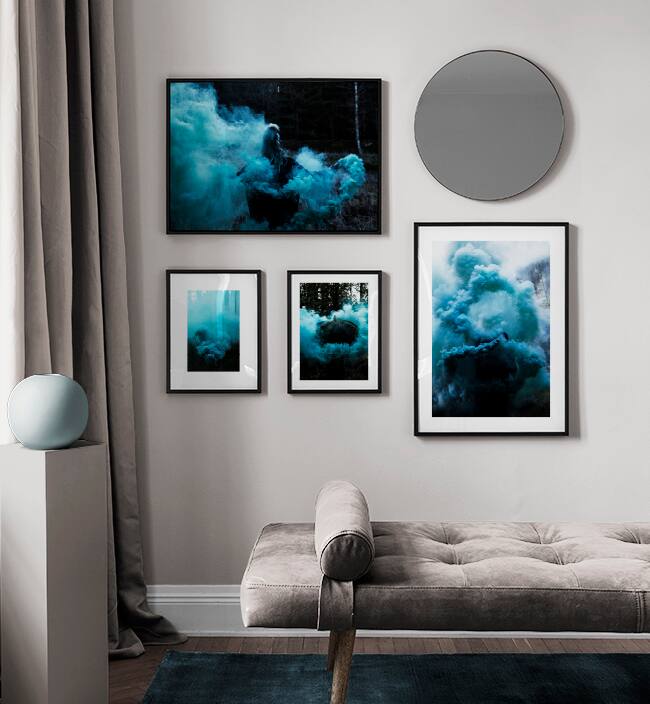 "Our vision was to create a surrealistic photo collection in magical nature surroundings. Our creative team has worked conceptually with developing different installations where the unexpected meets the expected. The vision was to create a surreal, mystical story in every design. We're very proud of the result - fine art at its most beautiful." Annica Wallin, Chief Design Officer, Desenio.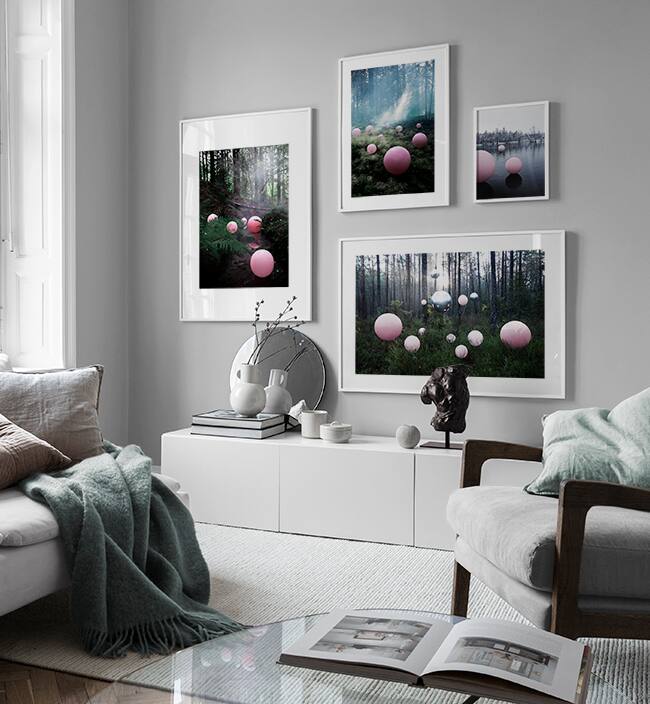 Thanks to the vision to retell a mysterious story in every motif, you get to meet the unexpected in a medley of Scandinavian nature. The entire series is stamped with both magic and mystery, in which modern color palettes are depicted through balloons and smoke in harmonious environments, and give the designs their surrealistic vibe. Experience calm lakes, open fields, and the very deepest forests, in which sunlight peaks through the densely situated tree trunks.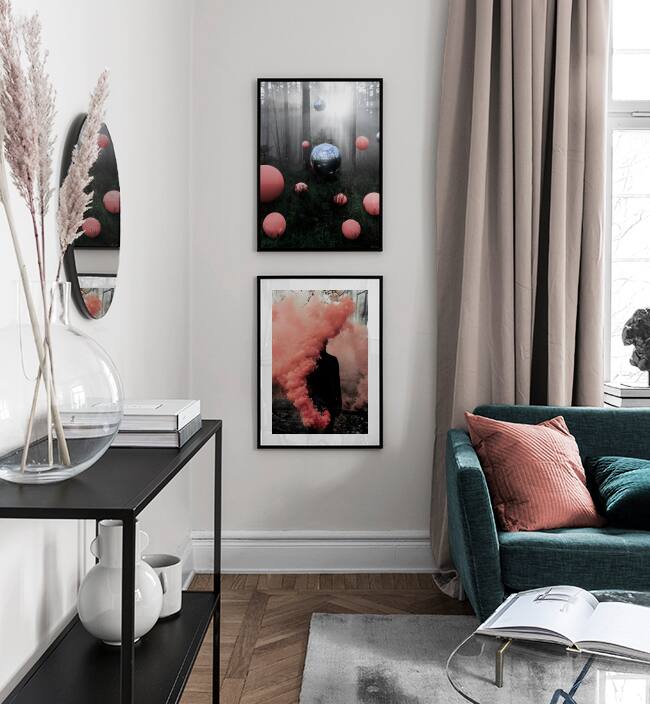 The collection was photographed in Sweden, and captures the Scandinavian nature from an enchanted perspective! Shop Studio Mystery - surrealistic fine art for modern homes.