New In
The Ambassador Collections
Introducing our official Ambassadors for 2021: Molly-Mae Hague, Janni Olsson Delér, Ana Johnson, Monica Geuze, and Zoé Tondut!
All our official Ambassadors have worked with the Desenio Design Studio to create their own capsule collections of prints that represent their personality and style. We sat down with them to get to know more about their style and their upcoming collections.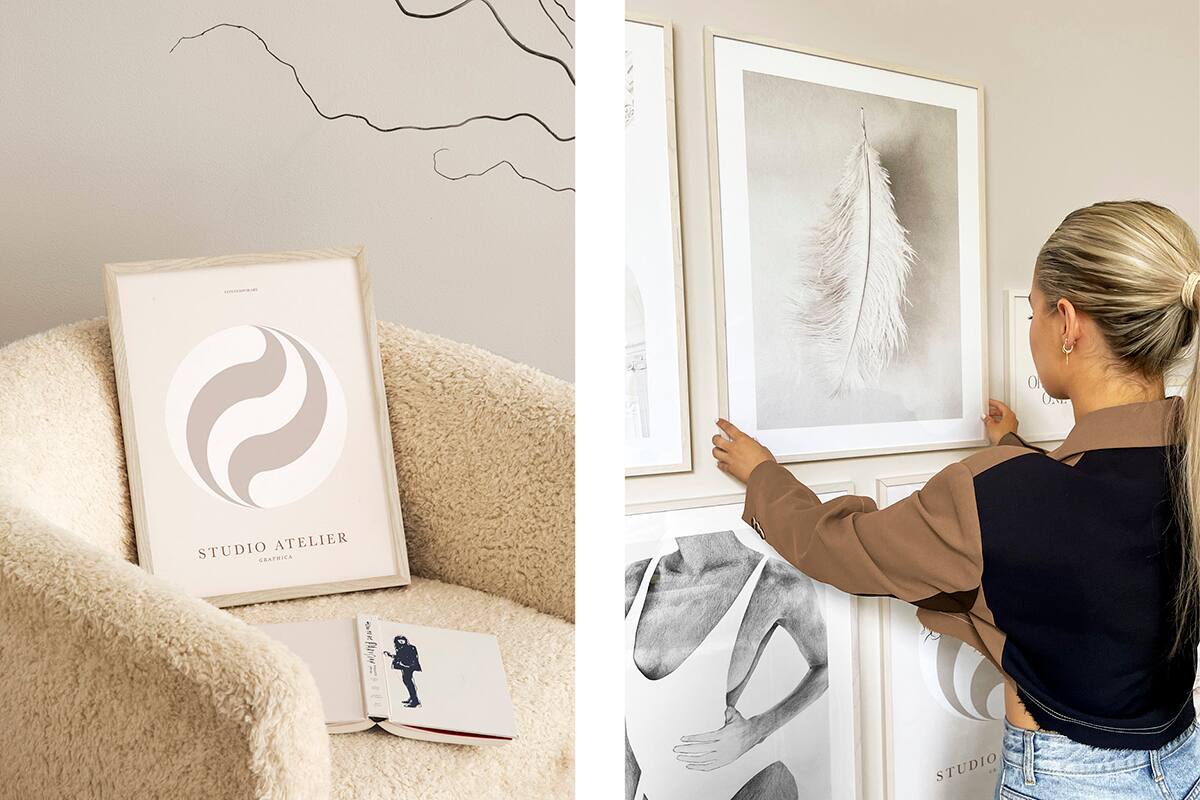 MOLLY-MAE HAGUE
Would you say that your interior style is comparable to your taste for fashion?
I have never been someone who wears lots of bright colors - I'm much more the kind of person who wears natural tones. If you look at my Instagram, I try to keep everything quite tonal and that's definitely the theme with my interiors, too. I'd say that in my home I go for timeless rather than trend, so even though my style might evolve, it's always going to be within the same color palette - greys, beiges, creams, and black and white.
How did you work with the Desenio Design Studio on the collection?
It was a really collaborative process, the Design Studio were so helpful and gave me so much inspiration. I'm a very visual person, so being able to see and choose between the various styles was so helpful for me, and helped me bring my vision to life in a really natural way.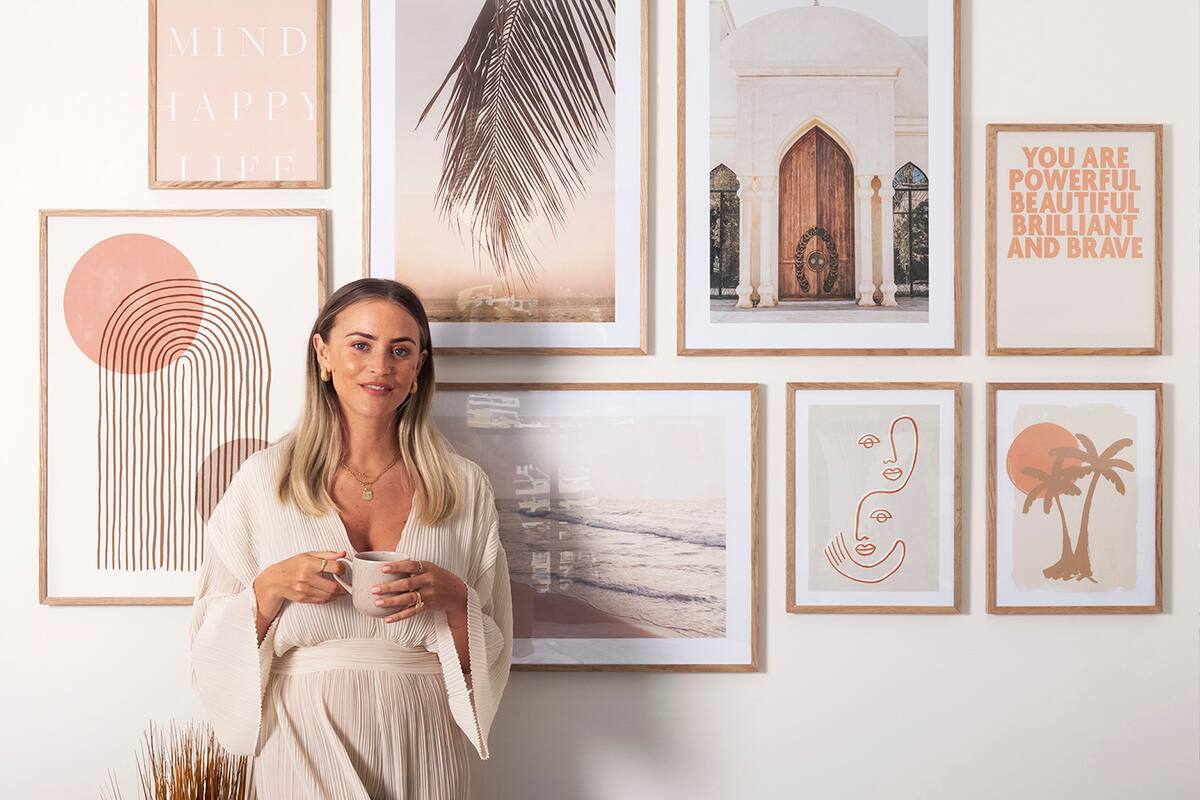 JANNI OLSSON DELÉR
You always have amazing backdrops in your Instagram photos - do you have any tips for creating an Instagram backdrop at home?
Probably the most popular backdrop in our home is our Banana Palm tree in our garden! Whenever my friends come to visit, they always take photos there - it's a great photo wall! When it comes to indoor shots, I like to keep it clean but maybe add a bohemian touch. For example, I like a white background with some wood details, so that's what I try to go for.
What can we expect to see in your new collection with Desenio - what vibe did you try to go for?
My collection is totally beachy, sunset vibes. It's summery but also cozy, something that you'd want to sit by after a long day at work or with a glass of wine with friends. I love sunsets, earthy tones, and a slightly bohemian feel, so the collection is typically me! When designing the collection, I was thinking about a stylish girl who has her own apartment or home where she just wants to be and just relax. She works hard in her career, and when she comes home she wants to de-stress and feel calm. So when she comes home and looks at her room with these prints, she will be like, "ok, nice, this is where I want to be!". That's the vibe I'm going for.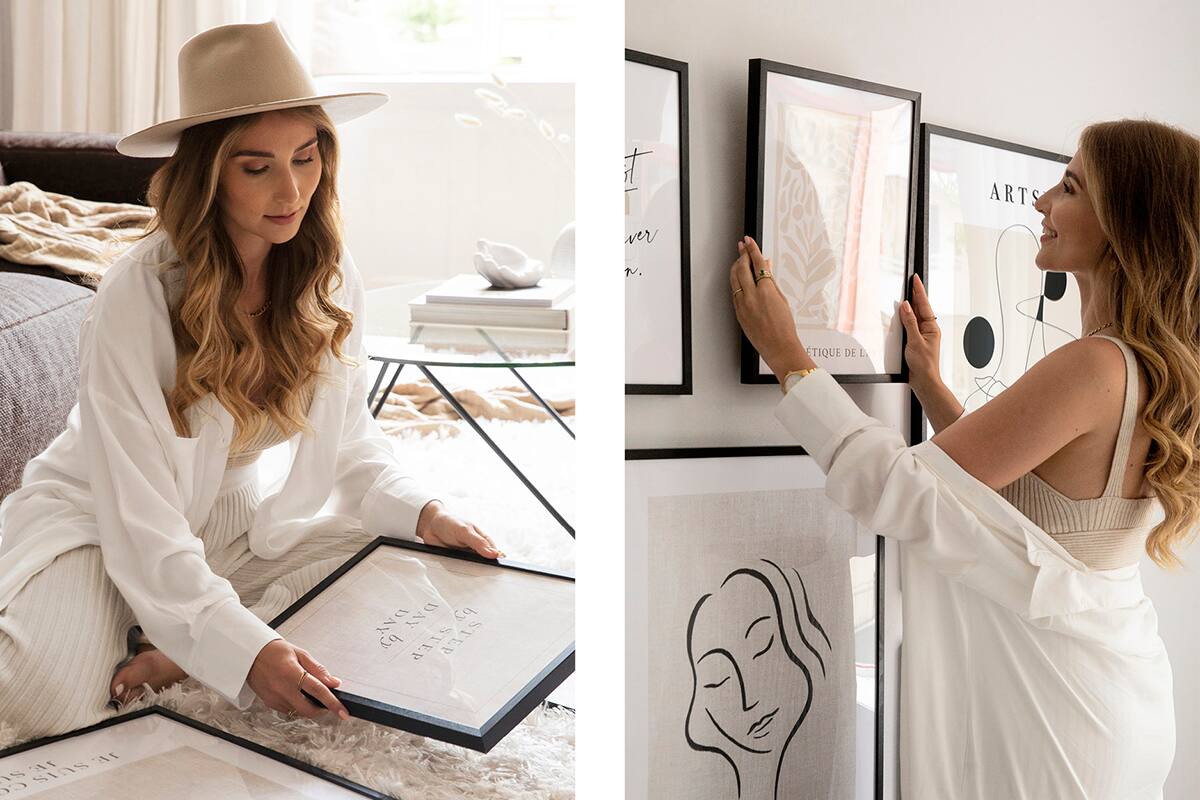 ANA JOHNSON
Have you ever had a decorating mishap?
YES! It was one of the funniest moments ever! One day, I decided to try to make twisted candles - the idea is that you take straight candles, warm up the wax and twist them into a fun form. Very quickly I noticed that I needed candles with a specific type of wax. I was determined to keep trying, but it turned into a huge catastrophe that left me in fits of laughter when I saw the result - you can still find this in my Instagram Highlights!
What can we expect for your collection in collaboration with Desenio?
After the crazy last few months, I wanted to design a calm and balanced collection with Desenio, which conveys coziness and peace. I wanted the collection to be modern, clean, and most importantly timeless. It's a collection that can make your home more beautiful all year round.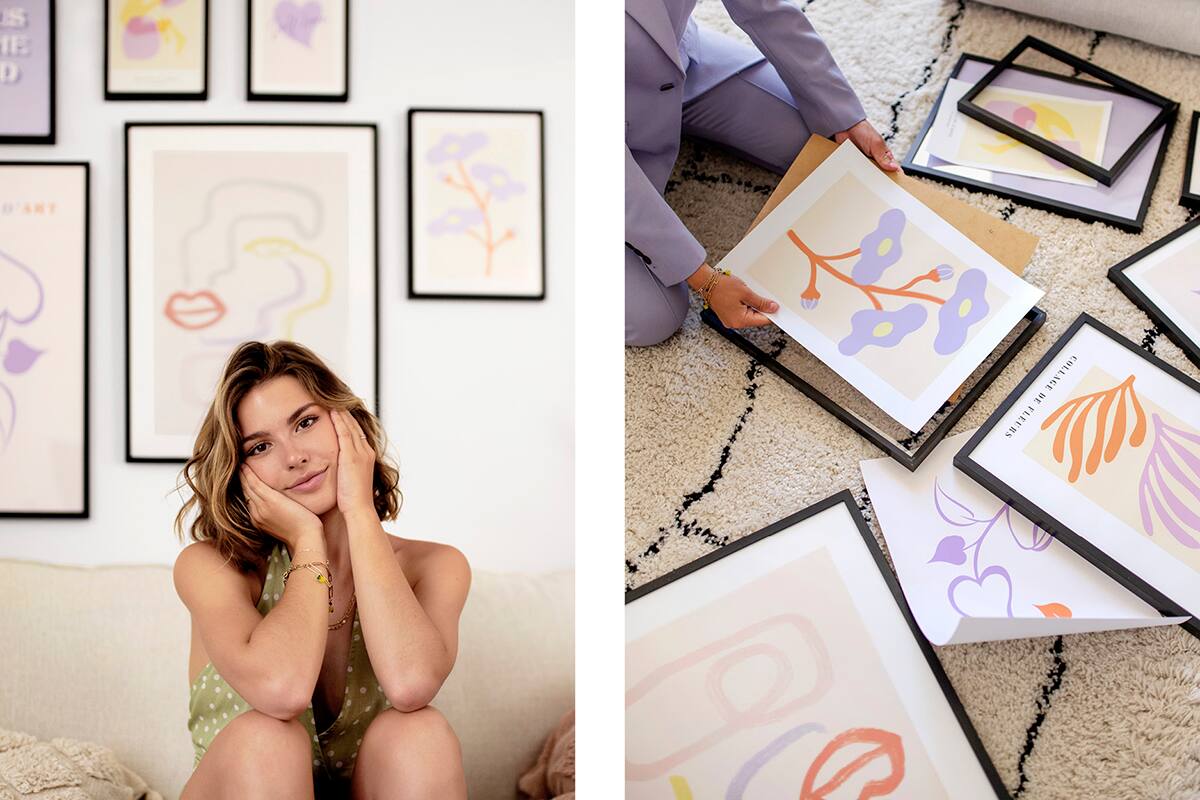 ZOÉ TONDUT
You are an inspiration for many who want to style their rooms! Do you have tips for decorating a room on a tight budget?
Well, I do have a tip for what not to do! I used to focus too much on one theme or trend when decorating my room. I used to think it looked great, but now when I look back at pictures, I realize it was not such a good look! My advice is that instead, you should mix up what you like, but at the same time, keep it simple. For example, don't use too many colors - add a touch here or there but keep to a set color scheme.
What vibe did you try to go for when creating your collection?
I was thinking of the summer! I always wear color when it's summertime, so I wanted to bring this through in my interiors too. I think these prints can help people to style their room for summer. I get a really happy and summery feeling when I look at the prints, which is just what I wanted.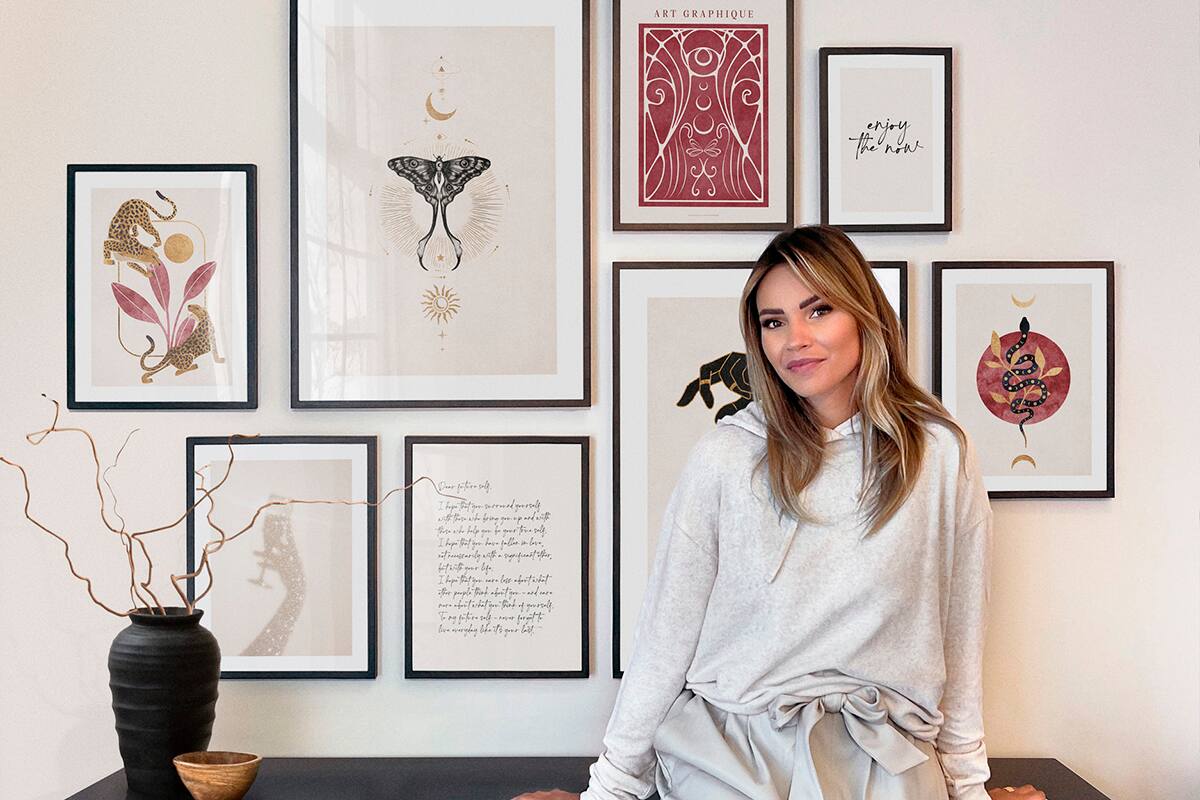 MONICA GEUZE
What was your experience working with the Desenio Design Studio?
I think that the design team at Desenio really get my style. We had a lot of consultations about our vision for the collection. From there, we created a mood board with all the styles that I wanted in my collection. We worked with the same color palette to ensure everything works together and that the prints could form a beautiful gallery wall or work on their own, too.
How do you plan to style the prints for your collection in your own home?
I can't wait to style them in my own home! I think that I will put a few of them at the entrance, so it will be the first thing that people see when they enter! I'll also take the opportunity to give my office a makeover with my new collection so that I can always feel inspired while I'm working.