New In
UNPLUG AND UNWIND
As an antidote to the hustle and bustle of today's connected world, our need for disconnecting and slowing down increases - we refer to it as Unplug. The trend is making a strong statement also within interior design, where the home becomes our tranquil oasis with the help of pared-down living areas and earth-tone colors.
Unplug and unwind - keywords for this collection in fresh, green shades.

The designs in this collection are inspired by nature's meditative calm - a majestic mountain range, a forest, or a quiet lake where we find peace. The featured photo art is minimalist, and displayed to best advantage in a pared-down interior in cream and earthy shades.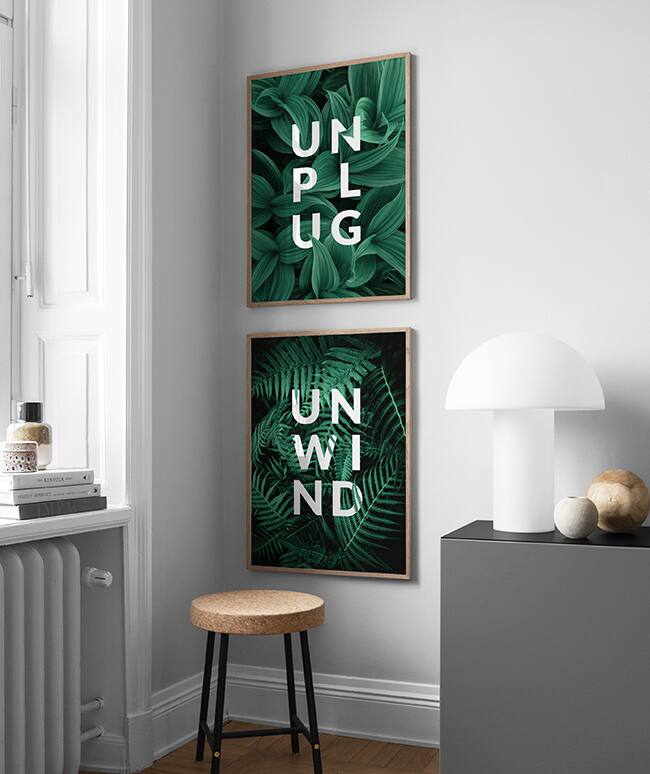 Typography continues to dominate, and the products highlight motivational quotes based on the philosophies long used in yoga and meditation. They serve as gentle reminders to find our way back to our foundation, and to place more attention on the important things in life.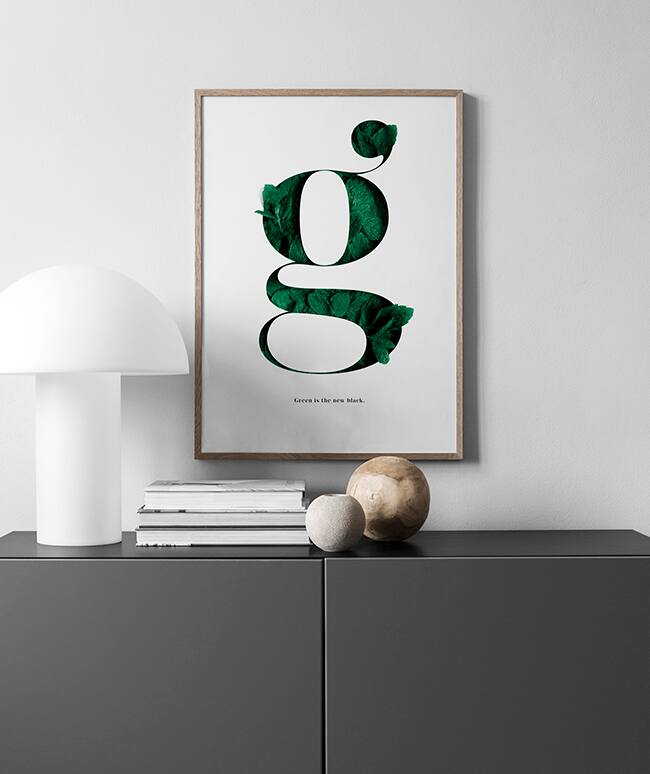 The keyword for this style is
minimalism
- both in the things that we own and how we choose to decorate our homes. Living in the present moment is more than a trend; it's a conscious choice.





See similar designs in our Motivational category.