Trends
Behind the art: How trends become art
Every season opens the door to a whole new world of trends that inspire and excite us, getting us geared up for a fresh start! Before an art print lands in our store, and on your wall, there's a lot that goes on behind the scenes. Join us as we show you how trends become art at Desenio.
Before our Design Studio can get to work creating the designs that decorate homes all around the world, the groundwork first has to be laid. Our Chief Design Officer explains how.
– The trend work we build our collections on is fundamental in making Desenio what it is. Every art print is born out of extensive trend research. We scout out the latest color palettes, art styles, and lifestyle and fashion trends to ensure our designs always reflect the trends and world around us in the right way, says Annica Wallin.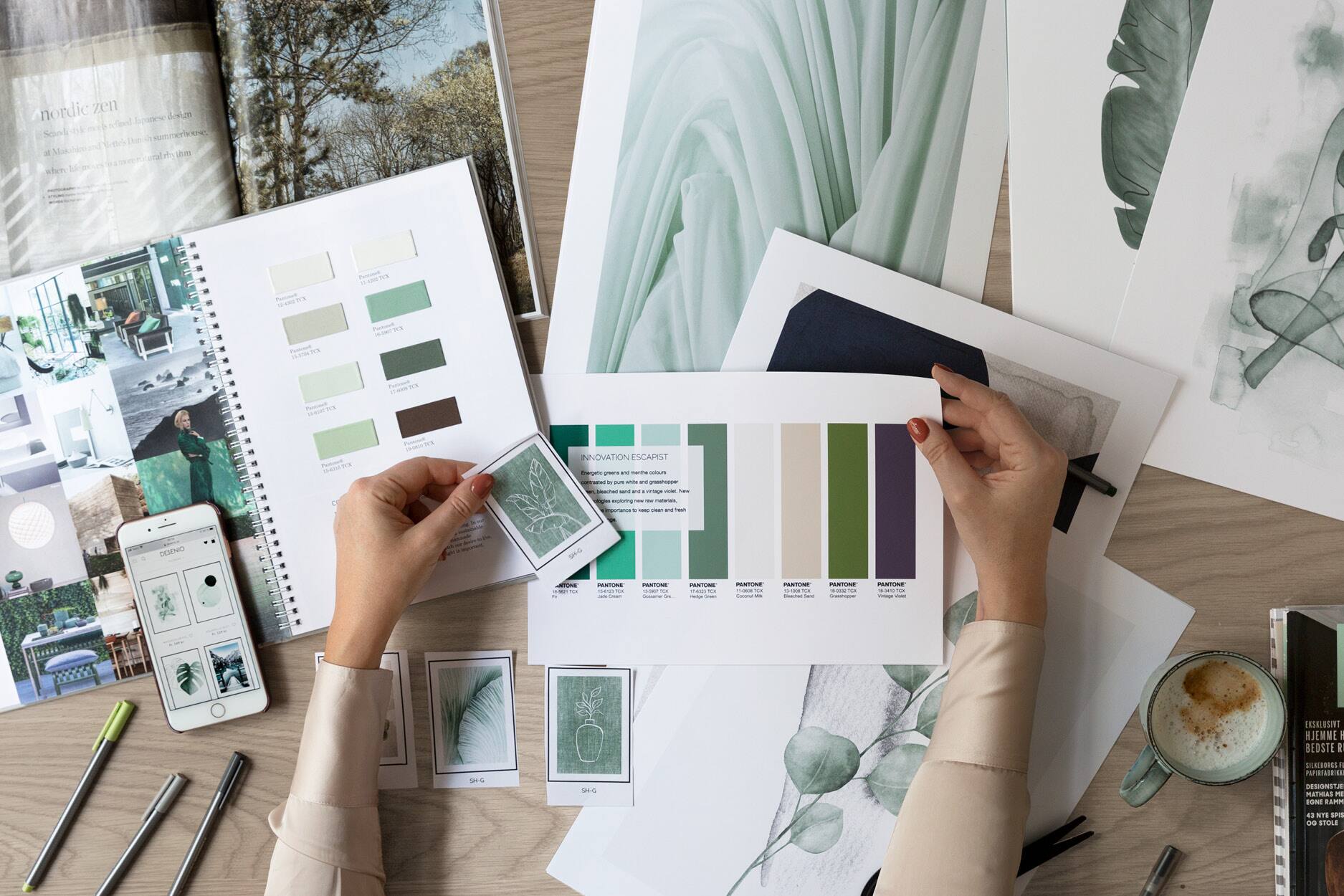 Color palettes are the backbone of everything we do, and this spring our designs are centered around four palettes. A light yet warm sandy palette perfect for the new minimalist, a green palette mixed with fresh whites, spicy sunset colors (one of this year's top trends!), and a bold, colorful palette centered around yellow, red and blue.
– A lot of research and tweaking goes into our color palettes, making sure they're just right. This spring season is really exciting, offering something for every style. Soft hues tie into the interior trend with natural materials, but bold colors are making an exciting comeback, giving an optimistic start to the new decade.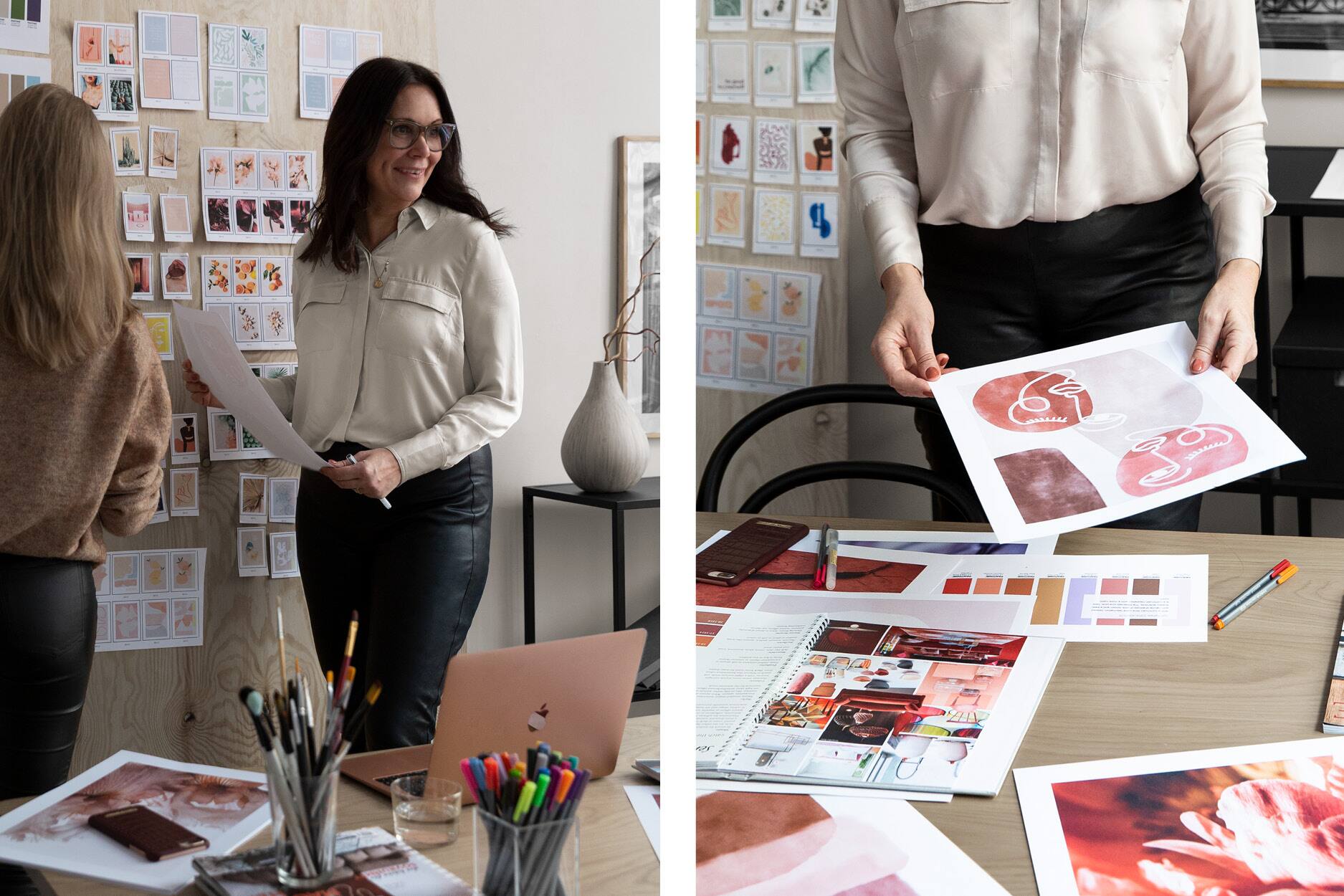 When it comes to art styles, these are hugely linked to lifestyle trends and influence the way we choose to live our lives.
– A lot of us want our homes to feel calm and harmonious. This is reflected in the interior trends of the season, where decorating with simplicity and balance is very popular. Soft shapes and materials create a kind space, and this is also reflected in the art trends of the season. Serene photo art, abstract paintings and line art are big art trends this spring. This year we're also inspired by travel and the destinations we visit. Crafts and patterns from all around the world are shaping interior trends – patterns from Sicilian ceramics and Moroccan artisans are examples of this.

Which trend are you most excited about this spring?
– I'm looking forward to seeing more color! It feels new and exciting for the new decade that the trends are more colorful than they have been in a long time. I hope, and believe, that more people will dare to experiment with color at home, both when it comes to art, and when it comes to furniture and design.
[ARTNR='14264]